Hello!

The new version has gone live with a bunch of fixes and UI tweaks. This version and a couple of the upcoming ones will be fairly small as I'm now simultaneously working on unique buildings for the upcoming ideology implementation. For ideologies there will be 20 unique buildings and a bunch of unique decorations, so making the entire roster of ideology buildings will take a while.

Some of the additions coming after version 0.51 tomorrow is the remaining 4x4 hotel buildings, more billboards and a new main menu UI.
A few versions down the line, the entire roster of ideology buildings will be added in at the same time along with the supporting systems.
I will however display some of the new buildings along the way. First out, the surveillance bureau for authoritarian mayors out there: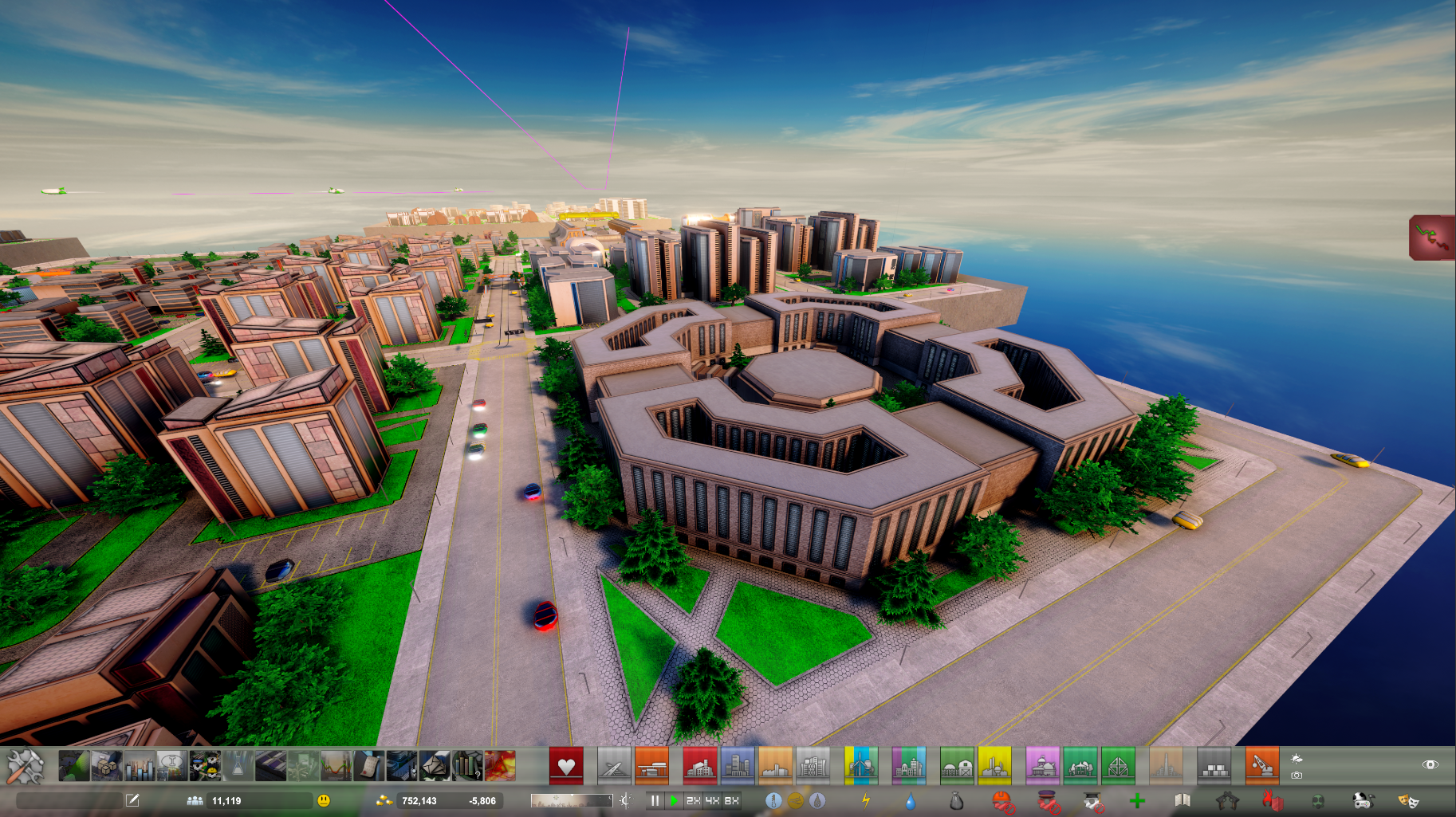 Full patchnotes:
- Temperature and day/night display on blimps
- Animation manager added. This will control building animations across the city in a more efficient way and also mean building animations are subject to the current game speed.
- Fixed bug where cars were not deregistered (the additional amount of cars that was added in recently).
- Fixed tram network list null.
- Stability fund policy fixed. If enabled, in a boom economy funds are diverted into a fund at an interest. The fund is then expended in a recession helping the city to automatically maintain a stable economy.
- Employee funds policy adjusted. Increases income for citizens, but lowers growth.
- Loading UI tweaked.
- Random advice added when a city loads.
- Refined pathfinding for atmofleets, freighters and blimps.
- Stadiums now generate a team name and a team that can win and lose!
- Crime and fire prevention output now visible when clicking police and fire departments.