Hello,

A new version of the game is now live!

0.45
- Roundabouts (mini, small and large) added.
- New decorations added.
- Added control for resetting out of bounds camera when autosaving, saving and loading a city.
- Further work on ground textures done. Most of it is now complete.
- Decoration with warning stripes added.
- Hotels density 3 4x4 added.
- Adjusted entertainment and culture calculations.
- Theme specific reflection probes added. No more blue sky reflections despite red sky.
- Monorail stations and vactrain station that have no connections to other stations no longer produce public transport and density area effects.
- Moved monorail-train deregistration to occur directly when monorail tracks have been registered as changed to avoid ghost trains staying around.
- Blizzard and heatwave disasters don't randomly occur in retro mode Ruined earth and snow earth.
- Fixed LOD and shadow casters for dirty 3x3 industry. Also fixed import settings on some of the meshes so they are smoothed properly.
- Fixed shadow casters being glitched on a handful of 2x2 residential buildings.
- Fixed upgrade icon getting stuck in building info.
- Fixed cost multiplier not reseting after placing roads.
- Fixed missing destruction hologram on 2x2 density three commercial buildings.
- Fixed missing hologram for decoration bridges.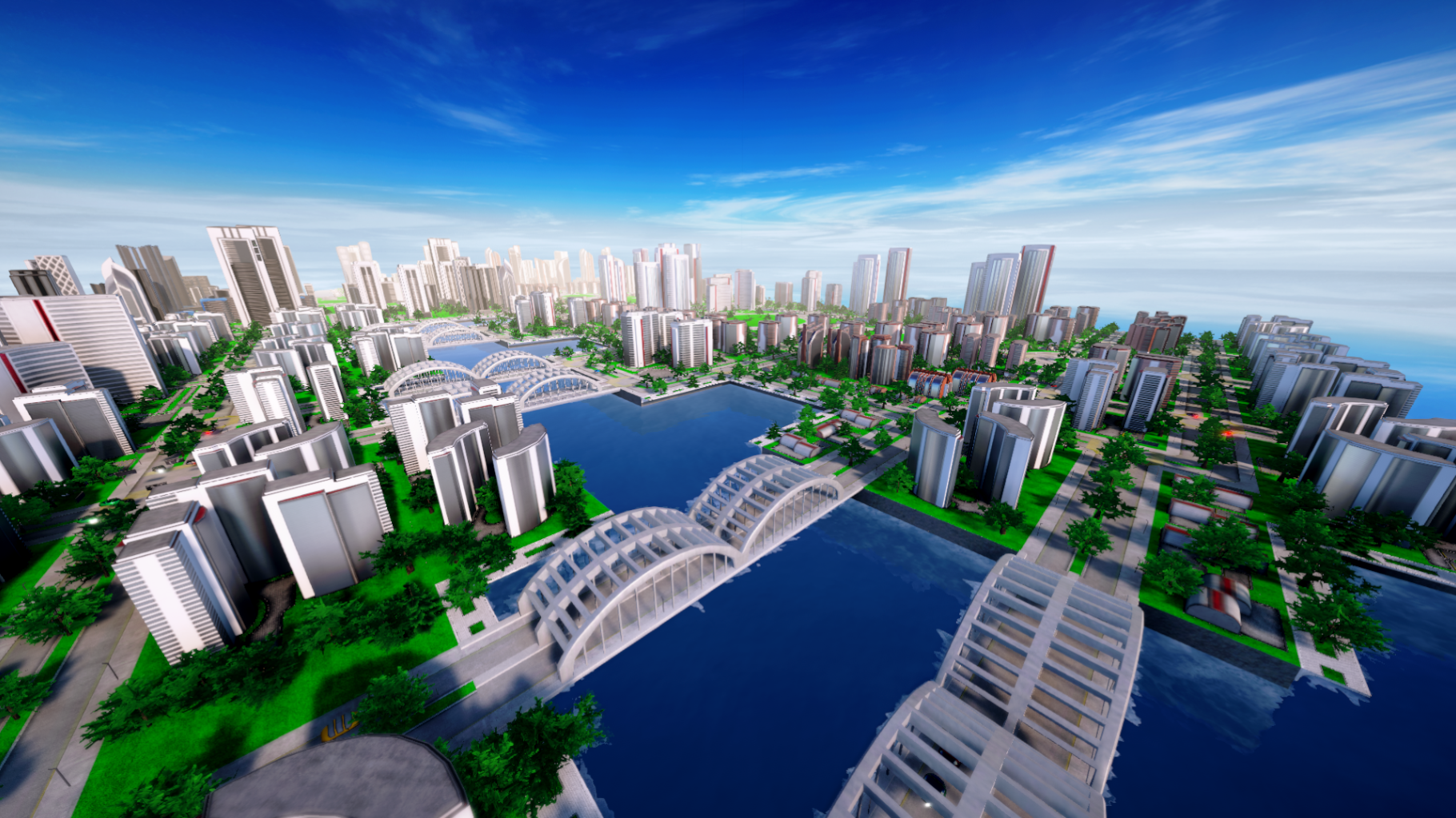 Texture work is now pretty much completed for the ground textures. Pretty much all seams between stuff like concrete, grass and pathways are fixed.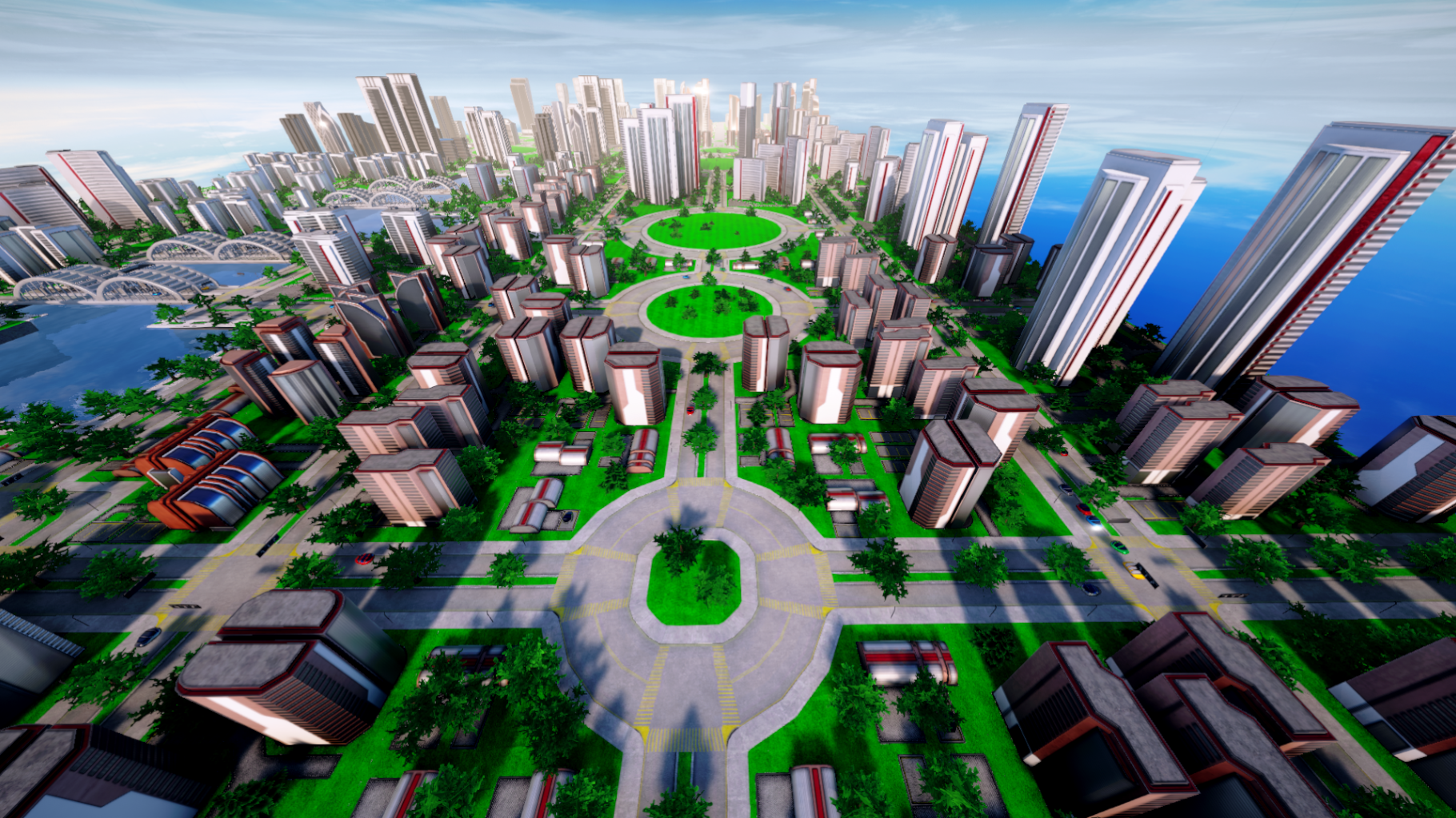 Roundabouts have been added. Sizes 3x3, 5x5 and 7x7 are currently available. Additional variants will be added later on.
Culture and entertainment area effect calculations have been tweaked to make them a bit easier to max out. This will help hotel growth as well as higher density residential growth.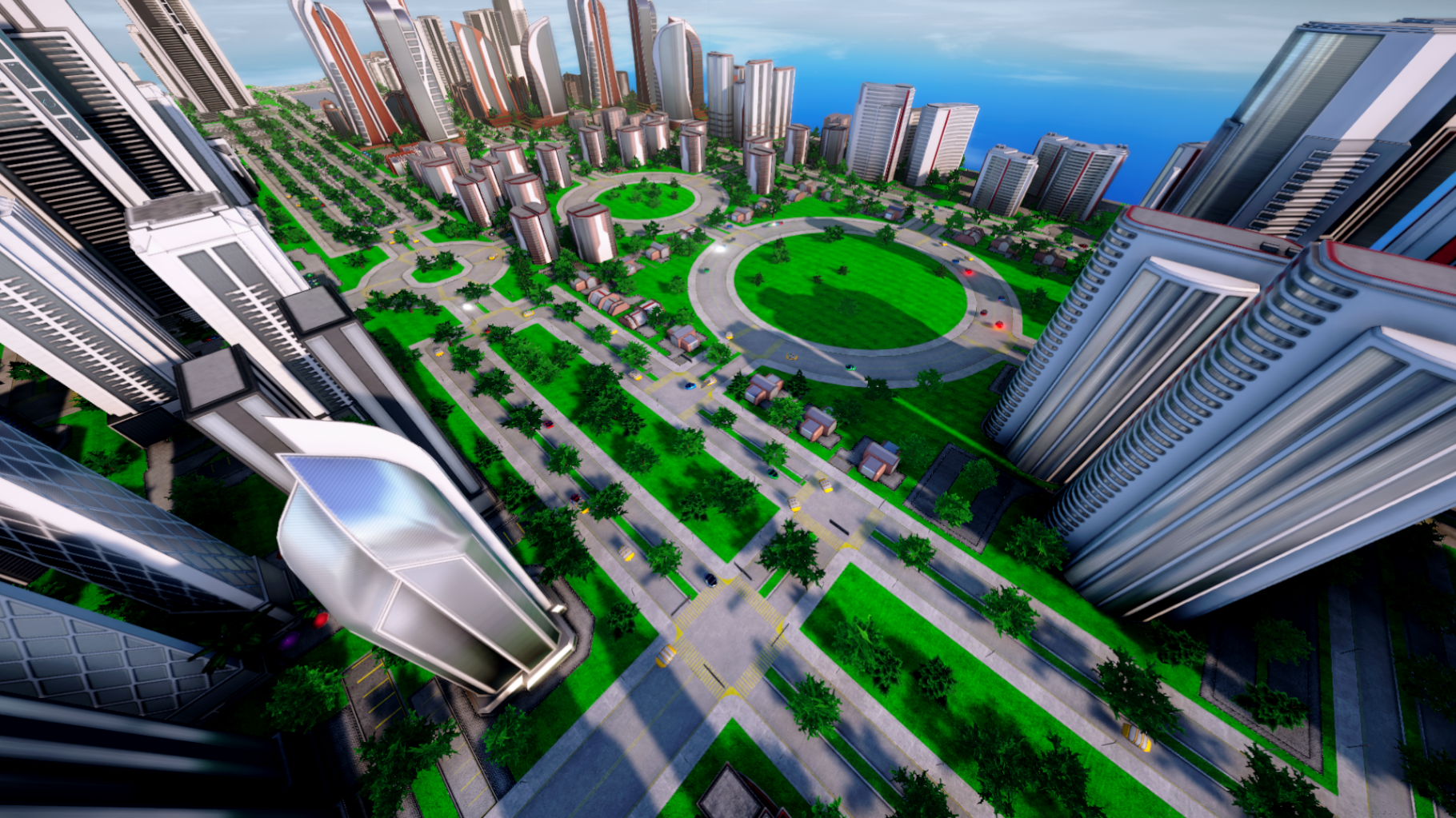 Monorail and vactrain stations no longer produce area effects if they are not connected to other stations. Makes sense as why would you go to a station if you can't travel anywhere?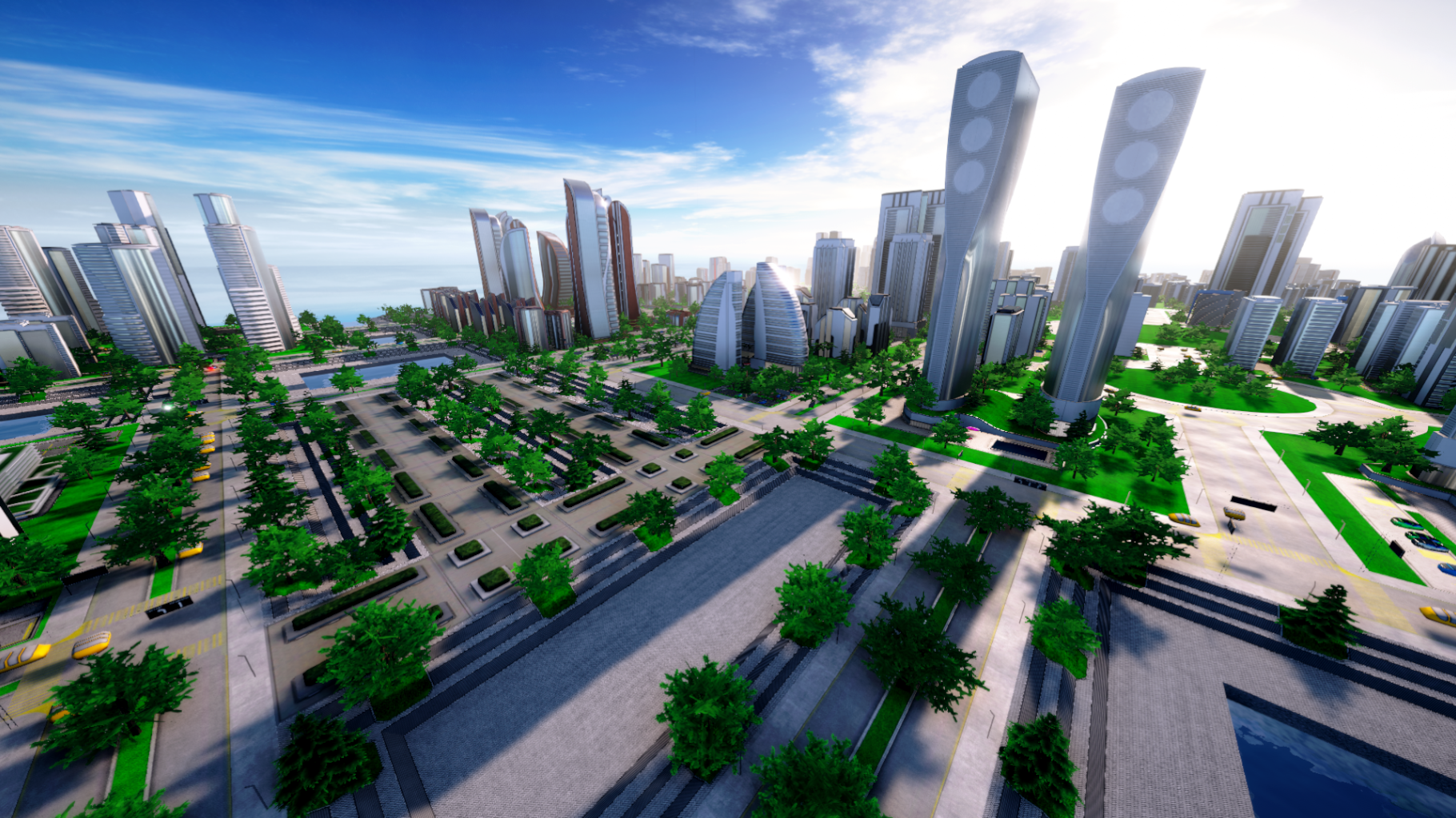 Some new decorations have been added. A type of stair/warf type decoration that has been hinted before. I wanted to add some sort of automation so that pieces figure themselves out when being placed, but there were some combinations that ended up being impossible to automate as they could go several different ways, so I ended up opting for manual placement.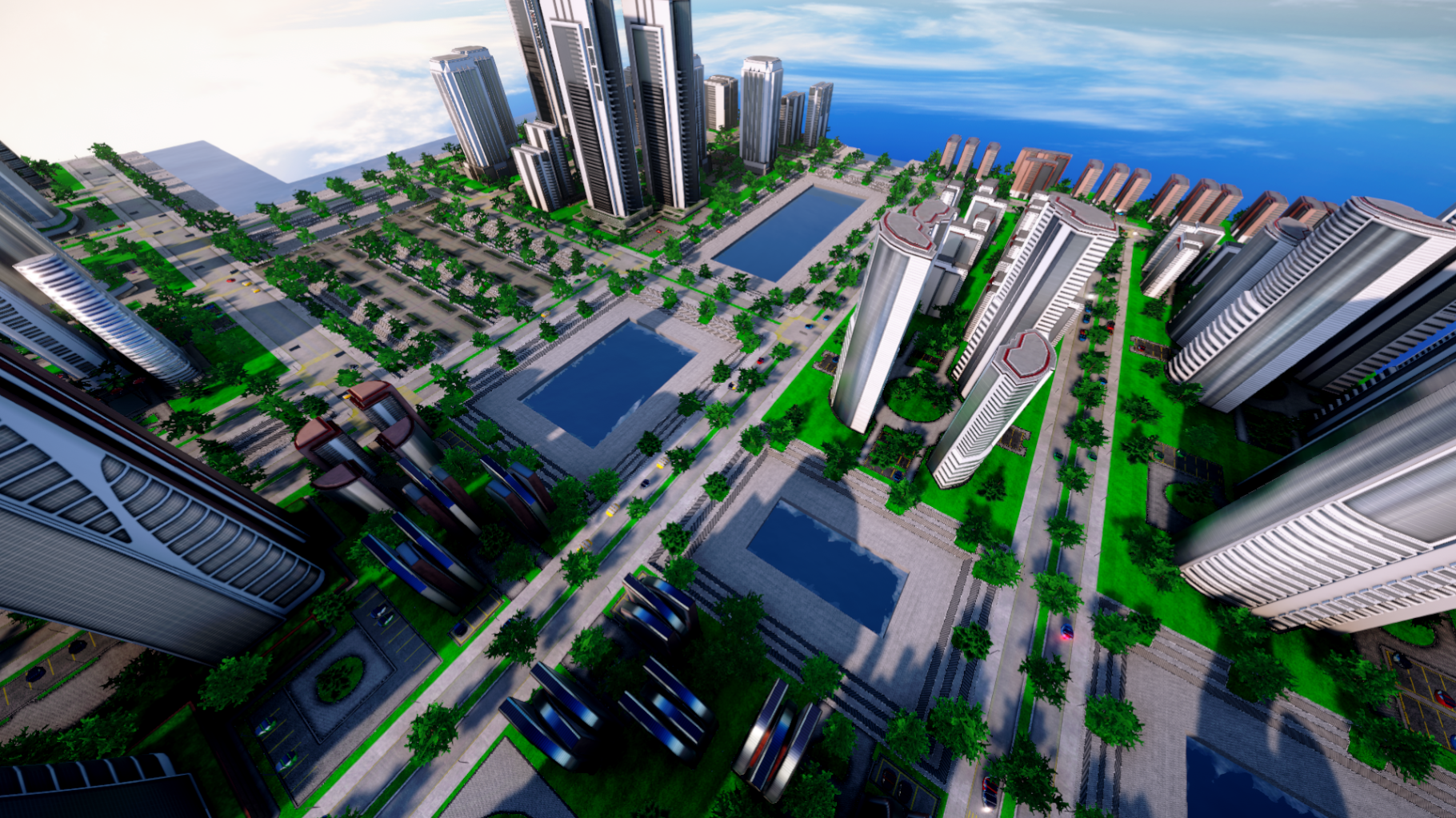 There's been a lot of work put into underlying UI code in preparation for an overhaul. First thing that will change is allowing specific buildings to be favorited as well as being able to cycle through construction options using mouse wheel. That'll be in the next version!