Hello everyone,
Kalle is back to work, and has created 2 new fresh PT icons. We have the Nod Rocket Soldier and the Elite Cadre: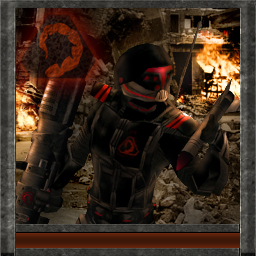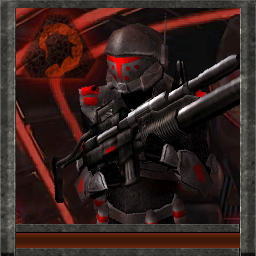 Renardin prepared the pose with W3D Viewer. Kalle Bowo made it as usual. He is awesome. His work surprised us once again.
What are others doing right now?
Renardin got himself a new computer and will be back texturing this week. Exdeath is almost ready to go as he got his new graphics card recently. Jeep Rubi and Halo38 are still working hard on their maps. Unfortunately I'm not allowed to post anything on these maps until they are done working on them, so you'll have to wait. I will tell you they are quite promising.
Renardin had a meeting again with Halo38 as they discuss getting a building pack ready for our mappers and fans who want to make thier own maps. Once we have the building pack we will start the testing phase with testers.
Sloth is still working on the Nod power plant but you will have to wait the end of the next week to see the final version. We will give another semi-update during the week.