April Playtest
The V0.11 update is live! Head on over to the play page to download the prototype and join the first public playtest for Legion Hearts - a tactical autochess RPG for PC and Nintendo Switch.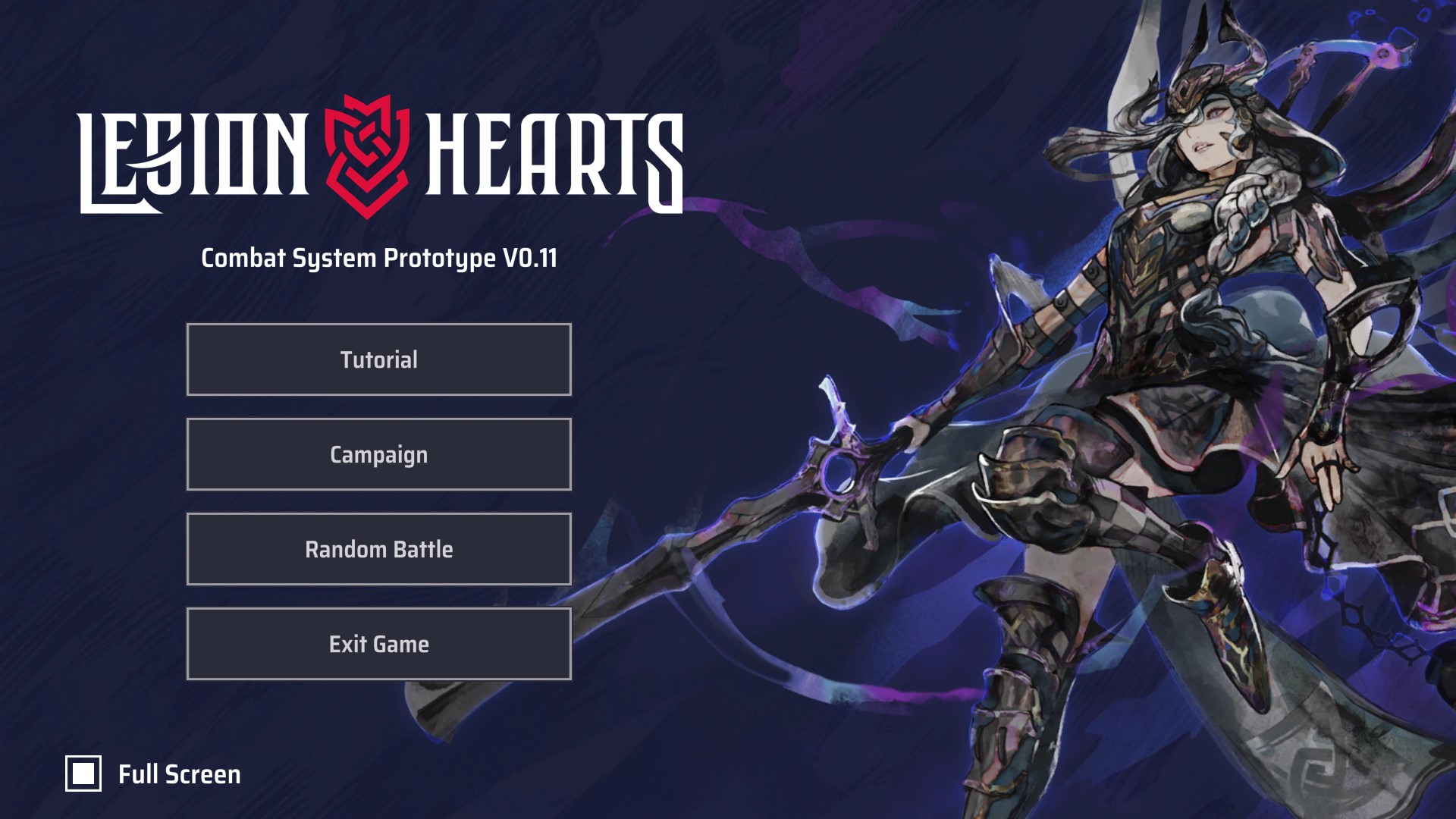 If this is the first time you're hearing about the game, click here to see what it's all about. And if you've been following our progress over past few months, read on to see everything that's changed!
New Things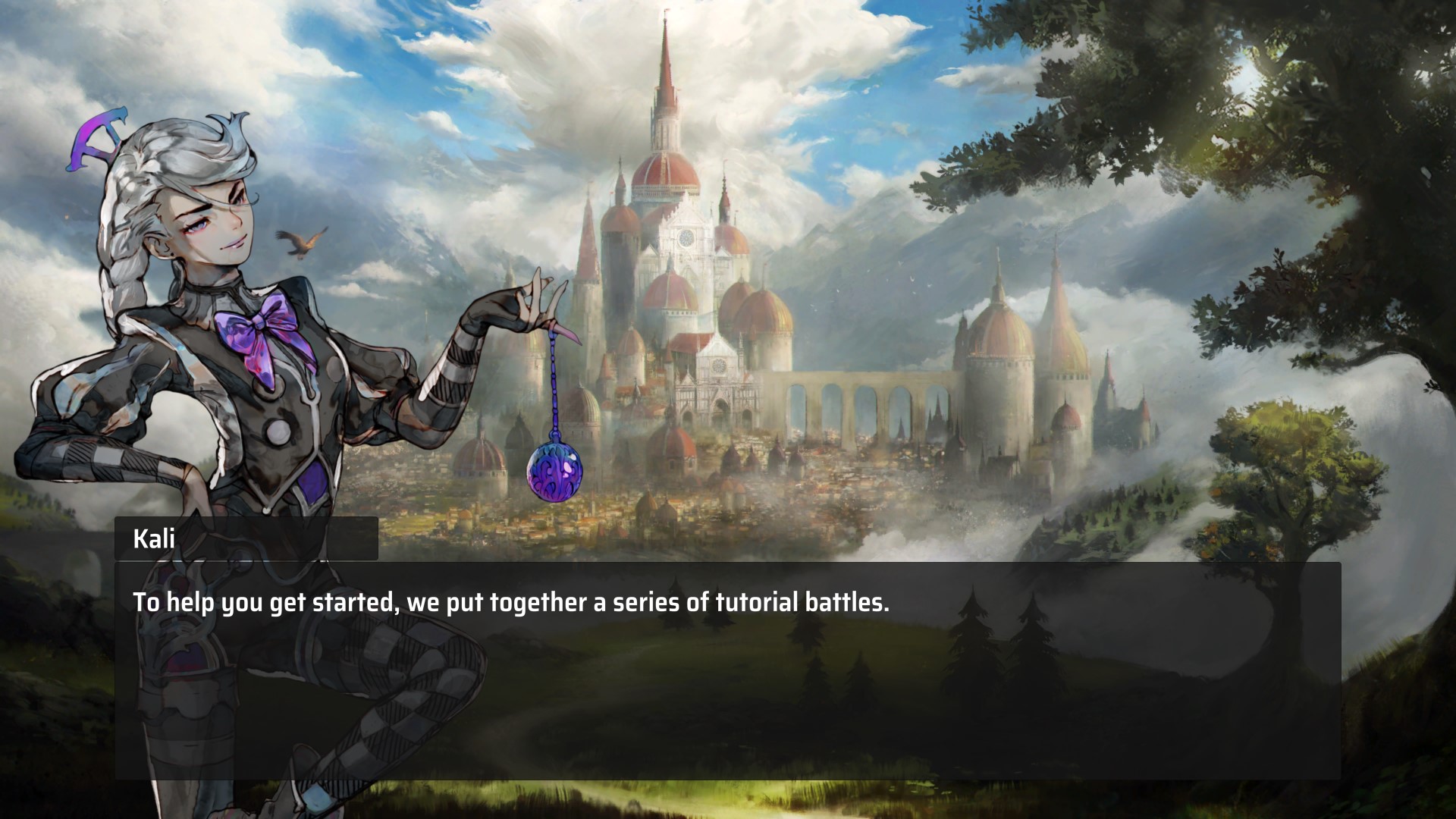 ADDED TUTORIAL CAMPAIGN
We added a new tutorial campaign featuring three simple battles to get new players familiarized with the base mechanics of the game.
ADDED COMBAT SEEDS
Each battle now has a unique seed. Doesn't do much now, but this will enable saving, loading and sharing battles in the future.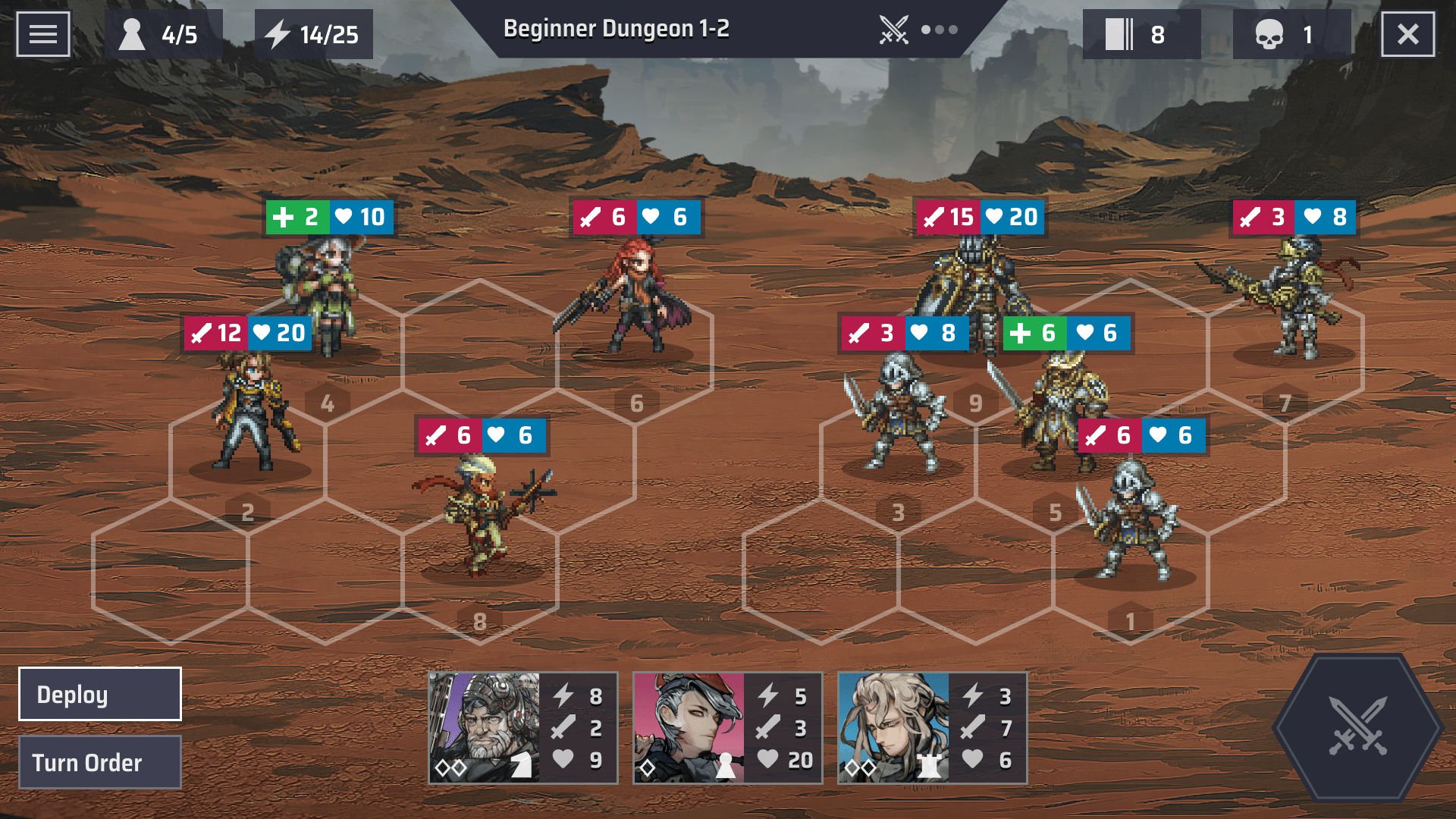 ADDED NEW UI
The first iteration of the new UI is here to match all the gameplay changes we've worked on in the last couple of updates.
ADDED MISSING TOOLTIPS
Campaign tooltips and rewards, as well as the units in the roster screen now carry tooltips.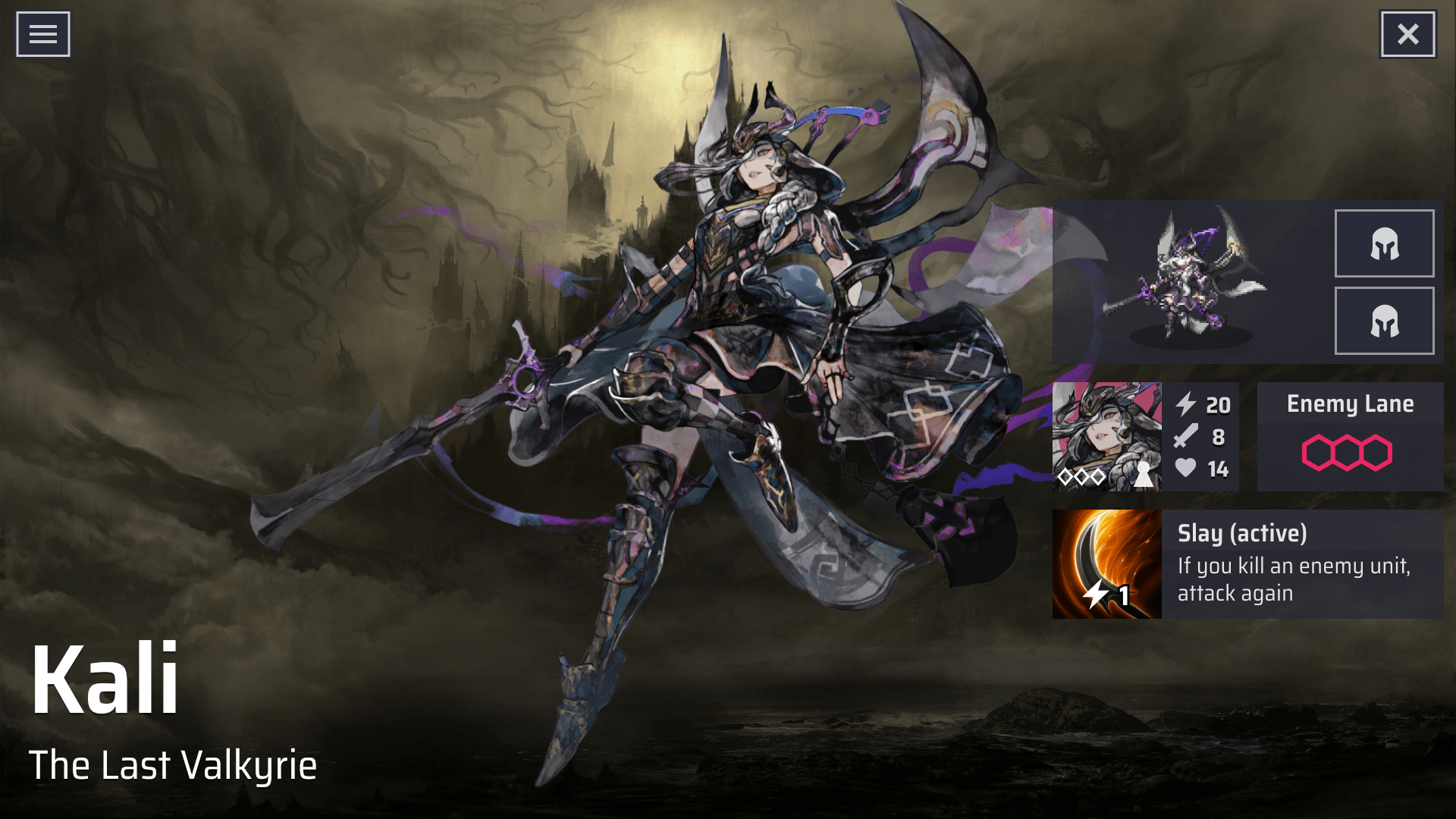 ADDED CHARACTER UNLOCKS
You can now unlock characters to add and remove from your play deck.
ADDED APP ICON
The game executable now uses the Legion Hearts icon. Hurray!
Changes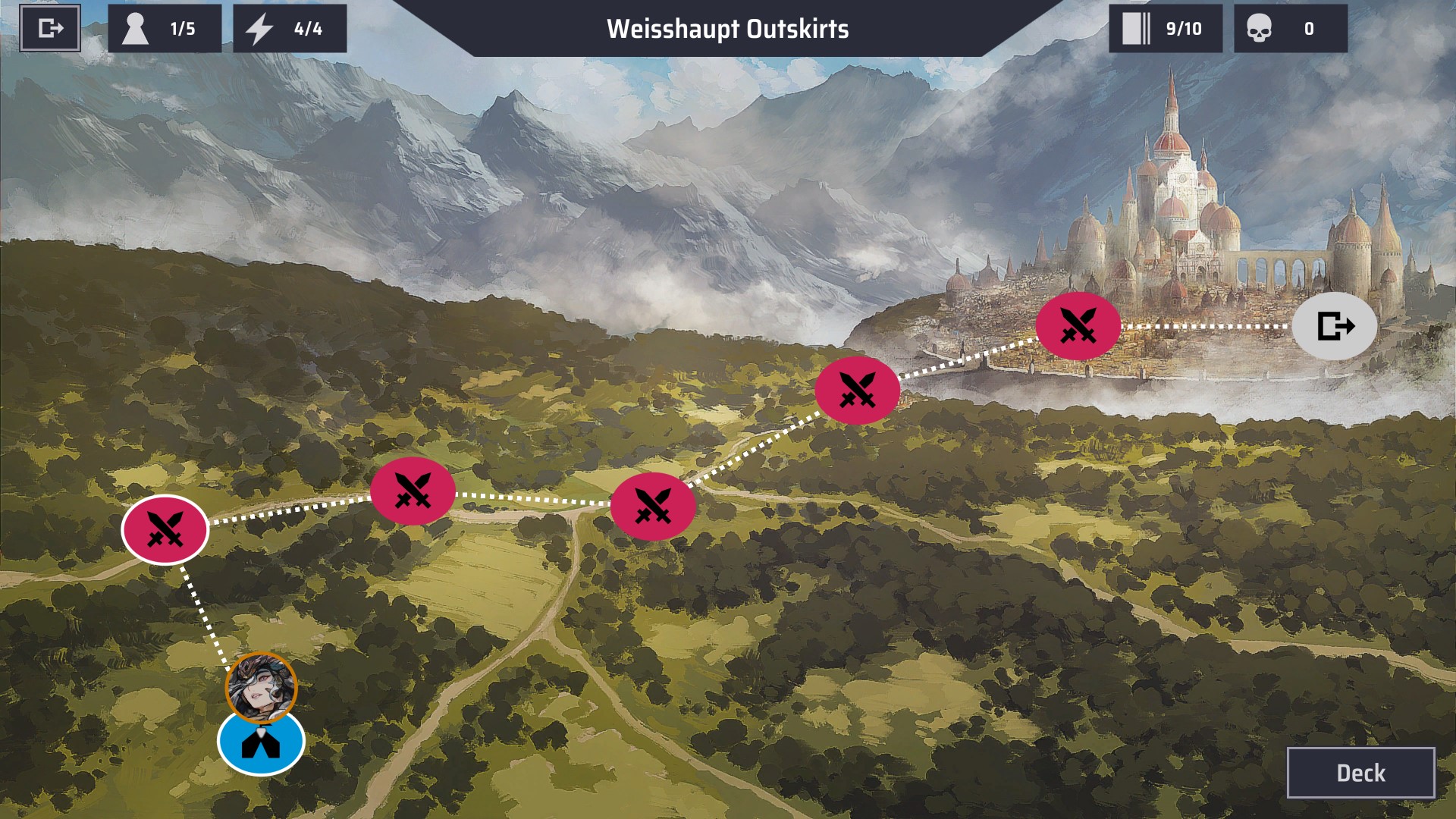 TEST CAMPAIGN DIFFICULTY INCREASED
The 5 campaign battles have been rebalanced as a consequence and should now prove to be slightly more challenging to overcome.
RETRIES ARE LIMITED
Battle retries in the campaign are now limited to more accurately reflect the intended game difficulty.
STREAMLINED CHARACTER ABILITIES
We reduced the amount of abilities per character to 1. Most characters retained their gameplay identity, but there have been some changes to make sure each class has some representation.
ADDED MERGE CAP
All characters can now inherit between 1 and 3 characters depending on their merge capacity. The doomstack Kali strategy was a little bit too overpowered!
MERGES ARE LIMITED
Character merges after battle are now limited to better reward being conservative with your units.
NERFED PERKS
The heal and attack perks are now half as strong to better compete with the other perks.
Fixes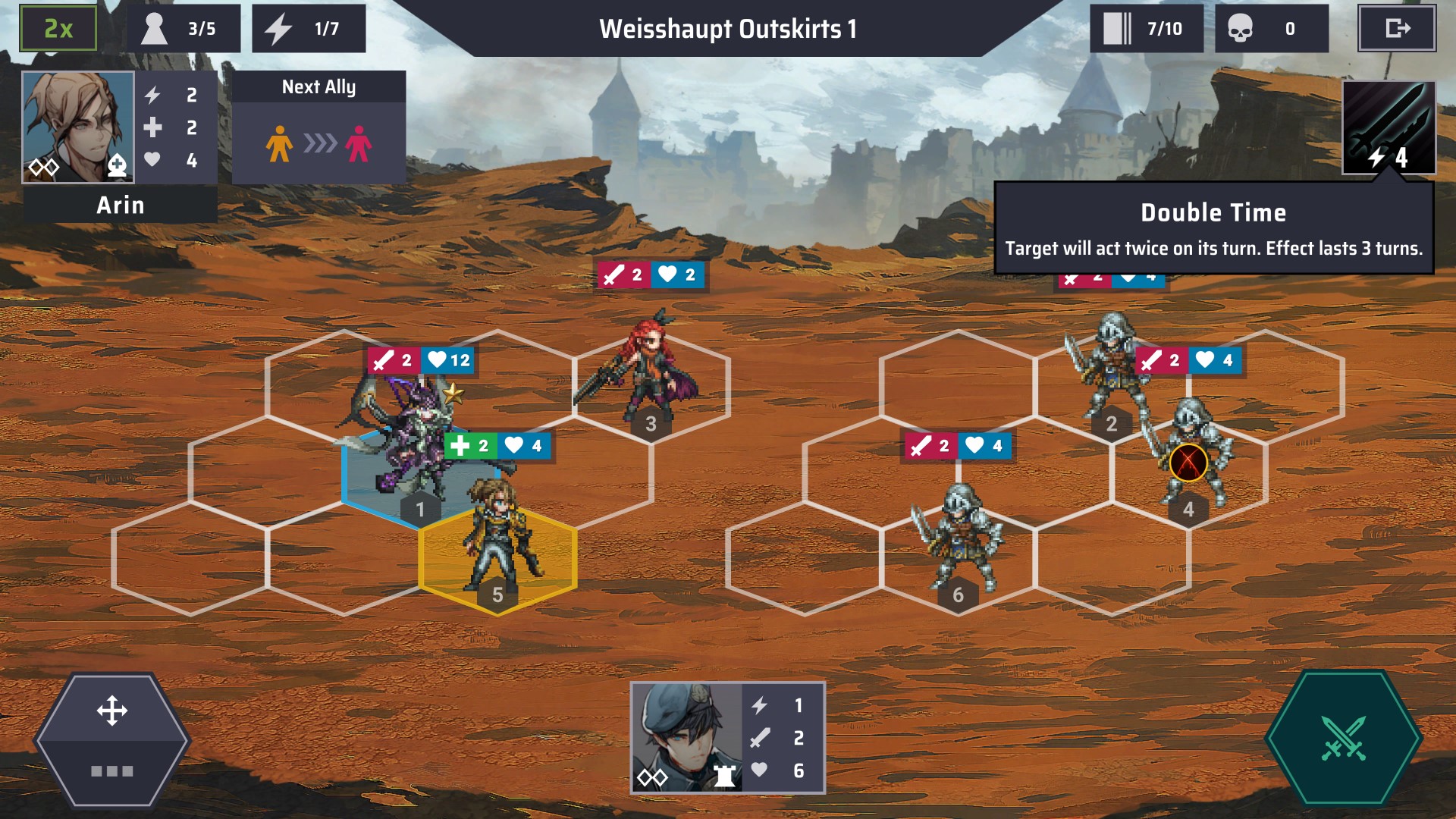 FIXED HUNG TURN PROCESSING
Fixed an issue where certain abilities would prevent the turn queue from processing, effectively freezing the battle.
FIXED CARD DRAW
Fixed an issue where the card draw would incorrectly reference the deploy limit, resulting in a lower amount of cards being drawn at the start of battle.
FIXED VALKYRIE DEATH TRIGGER
Fixed an issue where the battle retry screen would not appear if the Valkyrie character died against a counter status effect on her own turn.
FIXED DEPLOY COST CONSUMPTION
Fixed an issue where deploying a unit would not deduct its energy cost from the energy pool.
FIXED END OF CAMPAIGN LOADING
Fixed an issue where clicking on the exit node in the campaign would result in an indefinite loading screen.
FIXED SUPPORT ABILITY TARGETING
Fixed an issue where supports with the targeting parameters "Next Ally" would not acquire a new target if their original target was no longer valid.
FIXED RELOCATING DURING PAUSE
Fixed an issue where units could be relocated mid-battle after clicking the pause button.
FIXED ENEMY DEPLOYMENT
Fixed an issue where units could be deployed on the enemy grid, resulting in unit icon being permanently left on the screen.
FIXED STUCK UNITS
Fixed an issue where units carried over from the previous battle could not be relocated on the grid before deploying a new unit.
FIXED TARGET PARAMETER LABEL
Fixed an issue where the target parameters for Next Ally, Own Row, Enemy Row and Enemy Lane displayed incorrect names.
FIXED INCORRECT CHARACTER TOOLTIPS
Fixed an issue where the tooltips for health and power were swapped on character cards.
FIXED EMPTY TURN QUEUE
Fixed an issue where the turn queue would be empty after retrying a battle until it was manually opened again.
FIXED BLOCKED HEXES
Fixed an issue where hexes that a newly deployed unit died on would become blocked when trying to deploy the same unit again after retrying a battle.
FIXED TURN QUEUE TOGGLE
Fixed an issue where the turn queue would display characters in hand instead after retrying a battle.
FIXED UNIT ABILITY USAGE
Fixed an issue where a unit would not use its ability if the target unit died before the ability trigger.
FIXED BATTLE MEMORY
Fixed an issue where the previous formation would not be loaded properly when retrying a battle.
FIXED CARD DRAW ON RETRY
Fixed an issue where new cards would be drawn when retrying or reentering a battle in the campaign instead of loading the same conditions.
FIXED DEATH COUNTER
Fixed an issue where the fallen units counter would not increment correctly.
FIXED UNITS REMAINING IN DECK COUNTER
Fixed an issue where the deployed units would also count towards the remaining drawable units in the deck.
FIXED MERGE SLOT CALCULATION
Merging fallen units that have already merged with another unit now require the respective amount of free merge slots on the destination unit.
FIXED STUCK UNITS (AGAIN)
Fixed an issue where deploying a unit that was already selected in the deploy tab would cause it to become stuck on the grid.
FIXED GHOST TARGET HIGHLIGHTS
Fixed an issue where clicking on empty hexes in the merge screen where an enemy unit was deployed would show a ghost target highlight.
FIXED HEAL ON RETRY
Fixed an issue where units would be fully healed when retrying battles.
FIXED STAT INCREASE CALCULATION
Fixed an issue where certain stat increasing effects would not include power gained from perks when applied.
FIXED EFFECT APPLICATION
Fixed an issue where certain abilities would not apply their status effects to all targets of an AoE attack.
Walkthrough
If you're struggling with a campaign battle, check out this walkthrough video for some tips and tricks regarding synergies and formations.
Remember: Legion Hearts is all about making the best use of the units you have at any give time, so feel free to experiment until you find a strategy that works for you. Have fun!
Feedback
And that's the news! We're looking forward to have you play the test build and read your feedback - we're very early in development and this is the best time to make changes to the game.

Also, a word of thanks for reading along until now - this is a big milestone for us and we're really excited to reach it. Until next time!