What is Project TRI?
TRI is a game done for the Ludum Dare #20 following the theme "It's dangerous to go alone - take this!". Our programmer developed an extremely PORTAL-inspired game – one that is true to this name, because of the existence of test chambers and the device you can overcome obstacles with, and the look&feel.
TRI is an first-person game whose main gameplay consists of solving environmental puzzles and exploration in an open level structure.
Try TRI here.
Story and Atmosphere
Although the game adapts many cool elements we loved about Portal (leveldesign, concentration on a narrow gameplay, mighty device, atmosphere, pace, free-form puzzle solving), we decided to NOT copy the setting or style. The first idea we had about the story was an physician waking up in a madhouse, imagining to have a super-device creating Tris. But that was too close to Portal and strongly attached to a rigid story design, so we decided to become more fantastically.
There is an old project, created by us, which inspired us to go this direction: About Life and Death.
Watch the clip here.
In the new Project TRI you play a treasure hunter who travels to an abandoned island, where he/she enters ancient ruins in order to search for a special object your client is desiring. These ruins are everything else but easy to walk-on. And it seems that the long-ago-left building still have residents ...
Current state
We are two people working on Project TRI. Friedrich works directly with Unity and builds the gameplay elements and levels.
You can read his entry here.
I'm Jana and as the artist I am going to talk especially about my work here.
We are trying to get this project crowdfunded, thus our main task at the moment is a super cool awesome extraordinary inspiring fantastic prototype which shows the main gameplay and some neat stuff.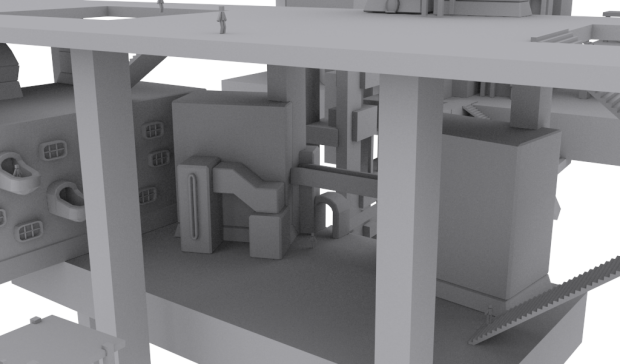 The game will be loosely divided in rooms (Portal-styled) where you puzzle your mind away and create triangles all around. And there will be bigger areas where you search for ways to escape or the next path to go (Thief-styled) - but all connected with the same gameplay. In fact you will find both elements in all the levels.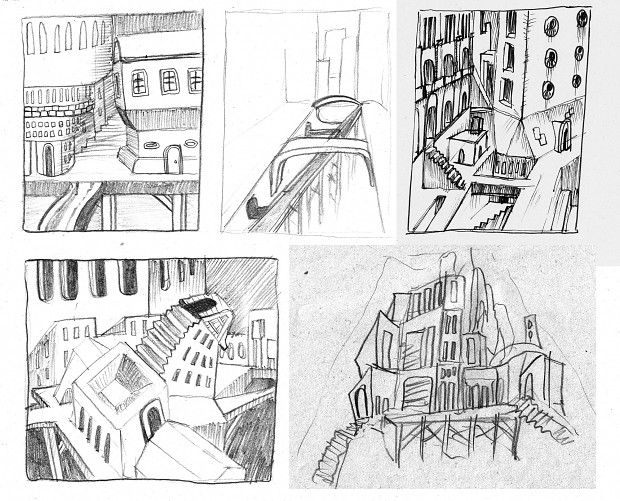 Okay, this should be enough for the first posting and wet your appetite. I hope to tell you more in the weeks to come.
Thanks for your interest !