2022 so far has been an inspiring year as we have taken several huge steps for 001 Game Creator and other exciting projects we are working on. We reflect on those moments of advancements, and we list them in this Mid-Year review:
001 Game Creator Updates
In early April, we launched a HUGE new version of 001 Game Creator! This update fixed several major bugs, brought various quality of life improvements and included new features. A spectacular new advanced lighting demo was added, giving users some insights into how they can set up some awesome lighting effects used in a 3D scene. Some of the setups included moving lights, switches, explosions and more!


We also upgraded the template demos too: adding a default cursor to the Visual Novel, updated music used in the Platformer; and resolving the character collision clipping in the ground and improving the bed model in the 3D Action RPG. Issues with the crouching and spawning mechanics in the 3D FPS Survival Horror were also resolved, and we also improved the guidance and the mechanics of the puzzle. For the 3D adventure, a minor bug was fixed that prevented progression.
Several issues regarding saving and loading were also addressed and ironed out, and we even included some other changes such as having global variables and system scripts properly update when loading a full saved game.
Additionally, we made various performance improvements in both the editor as well as in existing games! The "Game Settings" got a new section dedicated to various existing and new performance options; allowing users to limit how often actors and fields update globally with the new "Process state triggers every frame." option, which dramatically improves performance in most projects. The "Slowest Trigger Scripts" feature of the performance debugger was also fixed, and a new "Slowest Interface" option was added, to help figure out exactly what's making a game run slow!
On the topic of additions, some new use values were added in preparation of a new upcoming feature that can be leveraged in projects! Users could finally easily access the interface co-ordinates for each of the edges of the screen, allowing for scaling and positioning interface elements manually in scripts. We also added a use value to determine the alliance/relationship between multiple teams, expanding possibilities for customizable actor AI! We also fixed some edge-cases with how teams behaved, such as issues when a team is negative towards itself.
Among the quality of life improvements we have also changed the of location for our Example and Demo folders. After receiving reports that the example and demo projects weren't working, and upon realizing that the issues were tied to having multiple user accounts, we resolved this by moving the location of the example and demo projects from "My Documents" to "Program Files". The latest demos and examples are now accessible through the "Create New Game" option.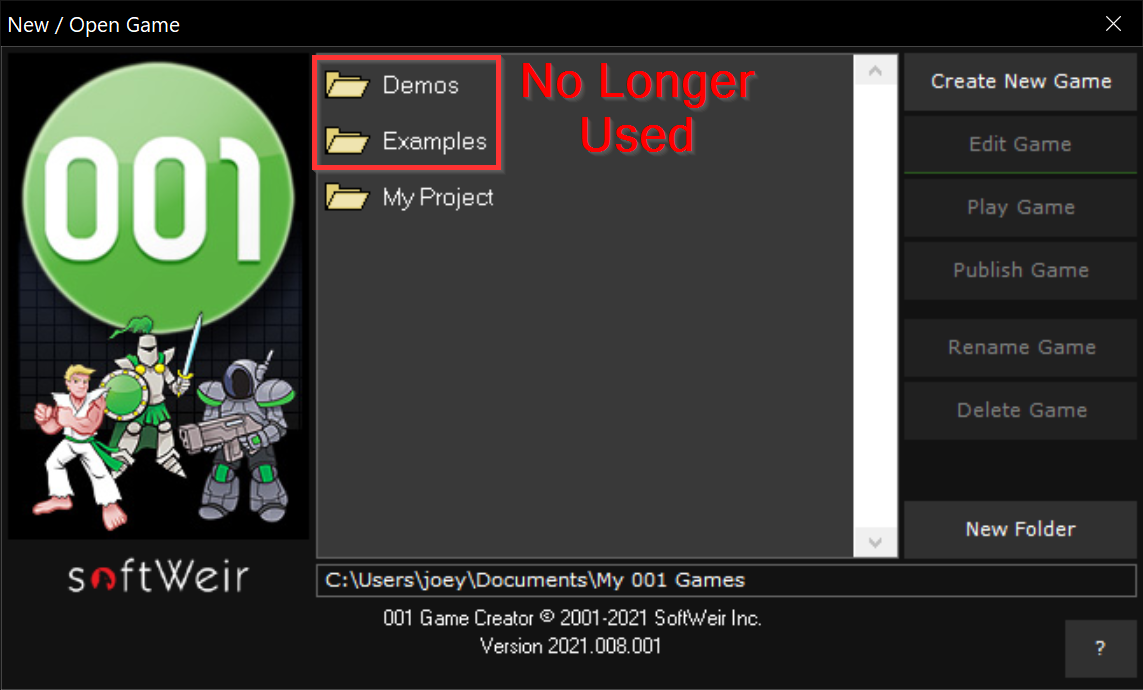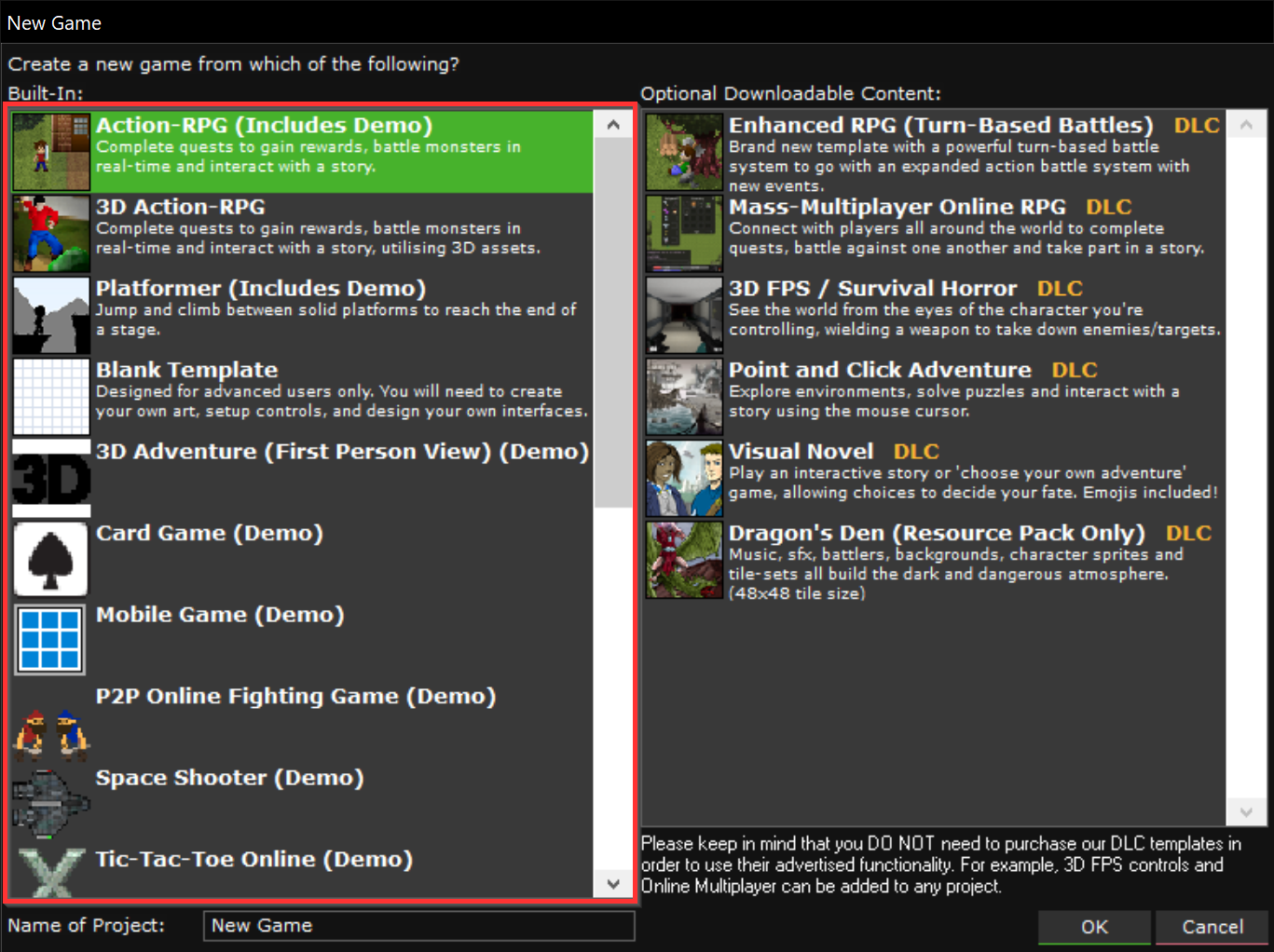 Screenshot Contest


You might recall the Spooktacular Game Jam we did all the way back in October. Since then we hosted yet another cash challenge that took place in May. This time, instead of a game jam it was a screenshot contest. Many users of our community posted various screenshots of games they were working on in 001 in our Discord server, and three winners were eventually chosen. We really can't thank these people enough for participating in this contest and giving us the opportunity to witness such great art.
First Place: Isac4508
Second Place: Amy Febryan
Third Place: Elric Murphy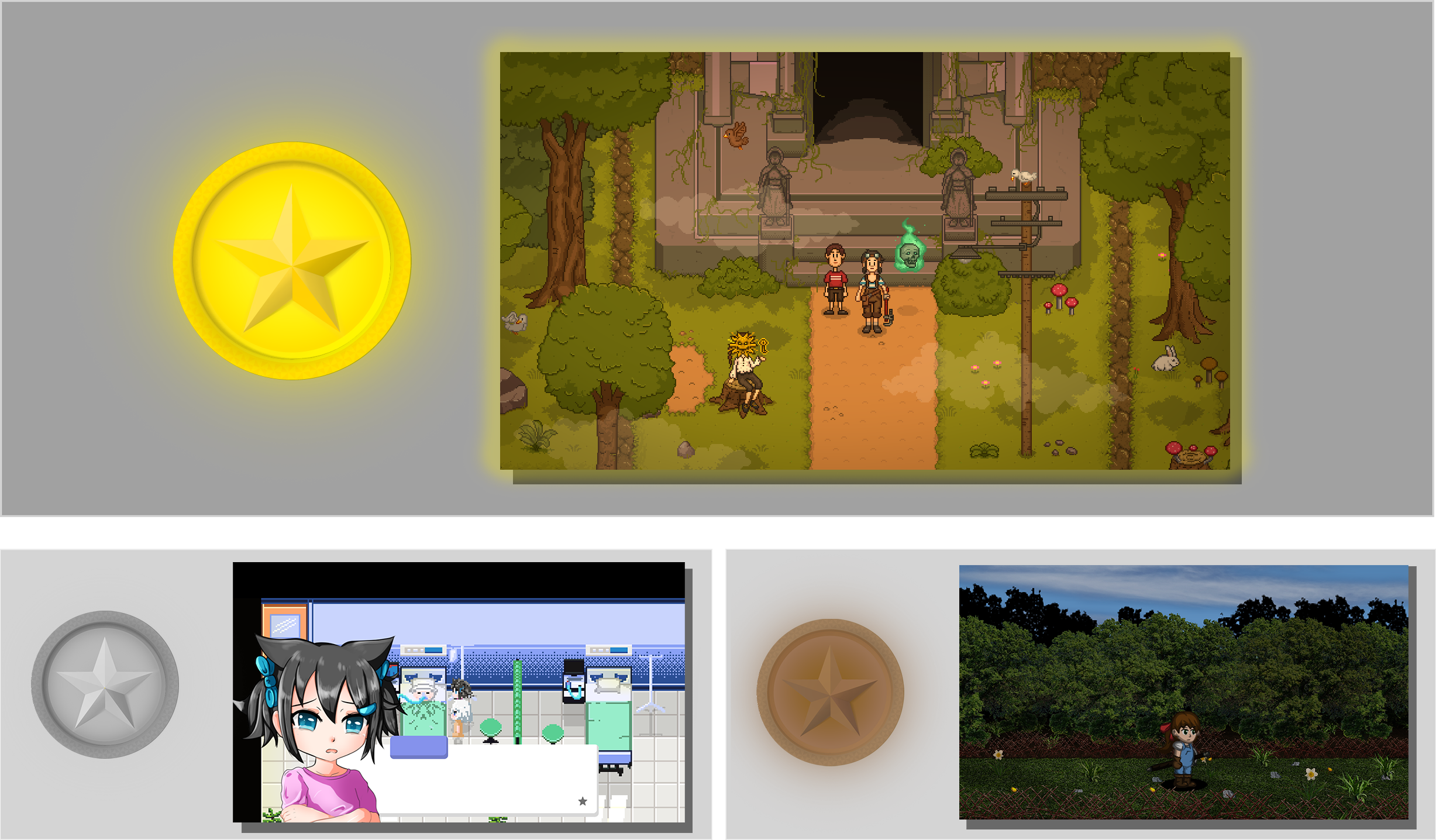 We will be hosting even more of these challenges in the future so be sure to keep an eye out!
Video Tutorials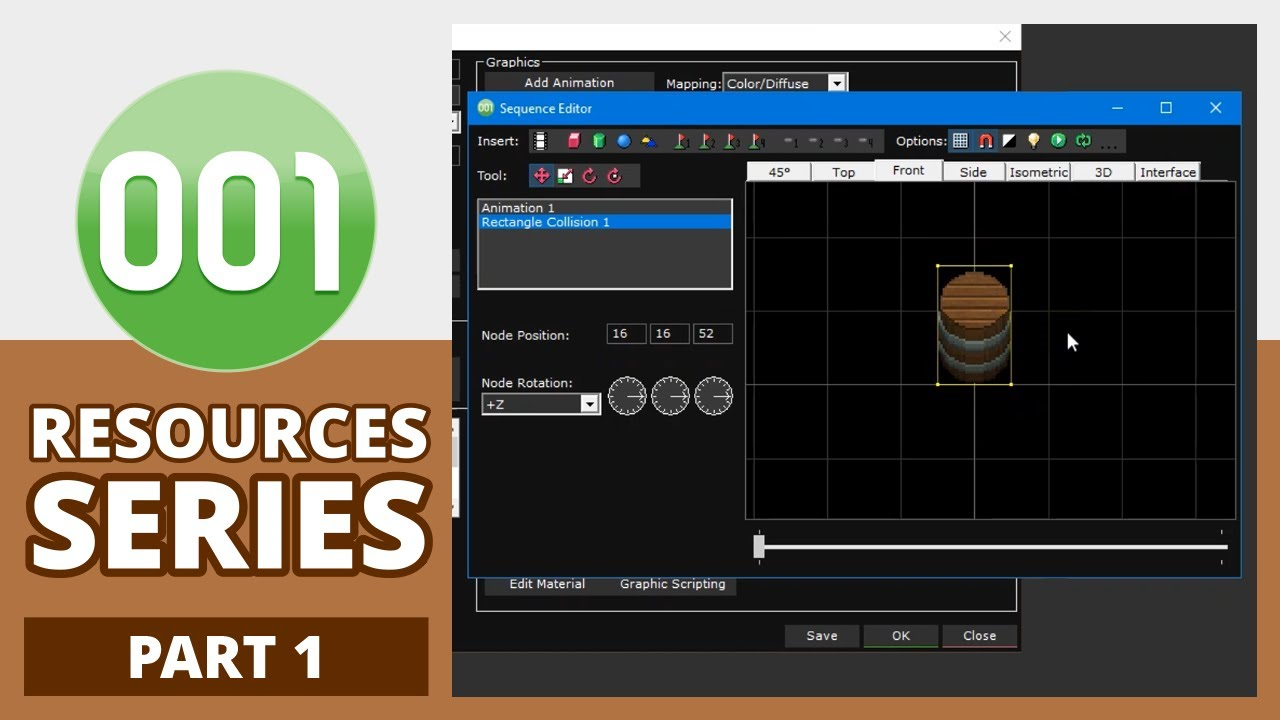 Earlier this year we announced the launch of our new video tutorial series dedicated entirely to Resources, and since then we have released 2 video tutorials with more on the way. In this 001 Game Creator video tutorial series, we'll be looking at the many different types of resources that make up your games; providing a step-by-step breakdown on what each of them does, and how they can be used to bring your games to life!
In the first video, we'll be going over Sprites; providing an overview of the Sprite Editor itself, as well as learning how to create static and animated sprites.

In this second video, we'll be continuing our look at Sprites; learning how to create body and clothing sprites, as well as particle effects.

For links to all of our latest video tutorials check out the page below:
Wiki & Game Recipe Updates
We've also been updating and improving several webpages of the Wiki Documentation as the engine continues to evolve. Now, users can read-up on tips on how built-in cast shadows are calculated, beneficial details on utilizing different operators, and so much more! Be sure to utilize the wiki anytime you need a reference of what a feature does.
To assist with specific coding scripts and tutorials, we prepared more Game Recipes that will soon launch to the public. These game recipes are set up to be simple tutorials with easy-to-follow instructions as Steam guides. In our latest game recipe you'll learn how to import any tiles that are smaller (e.g. 16×16) or bigger (e.g. 64×64) than the typical 32×32 ones. Be sure to check all of our game recipes to improve your games in various ways!
Moreover, a big addition is coming to our wiki documentation as we've been lately working on updating the Events and Use Values wiki pages of 001 Game Creator, making it so that each entry is a separate page on the website and expanding information available.

If you want to get first-access to our game Recipes, video tutorials, software betas and more, then consider supporting us on Patreon. This community gets first access to the newest videos, recipes and beta versions before we release it to the public. All of these tutorials and updates are possible thanks to each and every one of our supporters who help us out:
Easy Game Creator

One of our secondary projects that has been talked about before and released to the public is the Easy Game Creator! A one-of-a-kind software that allows the user to create a personalized video game experience in minutes. Already, tons of people are using this tool to create a memorable and fun gift for a loved one!
All of this and more would not have been possible if it weren't for the amazing support that we've been receiving from our Patreon members and community! We enjoy moments when members can help other folks in the Discord server and appreciate reading encouraging comments and feedback! All of your feedback helped us to improve our products and service throughout the years. As such, thank you! We hope the community and Patreon members grow to the point when we can release webinars in the future!
On behalf of everyone on the whole team, we also wish you a fantastic Summer! Thank you for your dedicated support, and we hope to see more amazing games from you down the line!