Ho ho ho Merry Christmas and merry Indie of the Year. With more than 79,000 votes and over 6,300,000 visitors spanning 22 days. We shoveled the punched ballot cards into the local IndieDB super computer, ran our algorithms and watched the computer churn the raw data into our top 10 list. We lost the lives of many talented scientists and computer experts, but it was worth it because now we have something awesome to share with our community.
Your votes have decided this years Indie of the Year and the results speak for themselves.

To qualify for the top 10, the game must place higher than it has in previous years and must have had a significant content update in 2012. Otherwise an honorable mention is given, which these teams have received: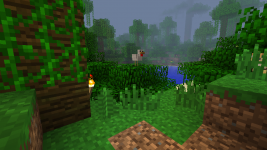 Winning the 2010 Indie of the Year is an automatic honorable mention for Minecraft since they once again placed quite high!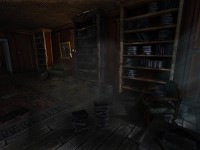 Coming in second in 2010 Indie of the Year is aparently hard to beat. Since Amnesia: The Dark Descent did not place higher they get an honorable mention!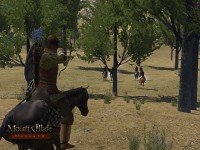 4th place in 2010 Indie of the Year was not beaten this year so Mount & Blade: Warband gets an honorable mention!

10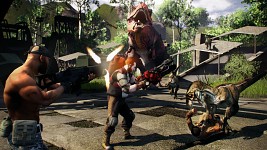 Primal Carnage
is a multiplayer first person shooter where players must work as a team to complete game mode dependent objectives. In Primal Carnage, you can play as one of two factions: dinosaurs or humans. Both are filled with special unique classes and abilities that complement and contrast each other.
9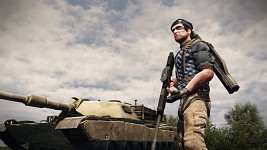 Renegade X
Renegade X is a tactical First and Third Person Shooter with Real Time Strategy elements, set in the Command & Conquer universe. It is a high quality award-winning free indie game being created on the powerful Unreal Development Kit.
8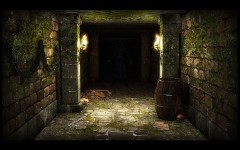 Legend of Grimrock
Legend of Grimrock is a fantasy game loaded with underground adventuring, tricky puzzles, combat and role-playing elements. In other words, it's a dungeon crawl game. It's a genre that a lot of people consider old fashioned but we feel that some of the simple charms of dungeon crawl games have been forgotten and for no good reason too.
7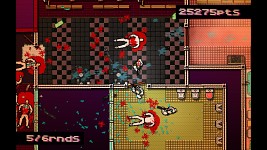 Hotline Miami
A high-octane action game overflowing with raw brutality, hard-boiled gunplay and skull crushing close combat. Set in an alternative 1989 Miami, you will assume the role of a mysterious antihero on a murderous rampage against the shady underworld at the behest of voices on your answering machine. You'll find yourself struggling to get a grip of what is going on and why you are prone to these acts of violence.
6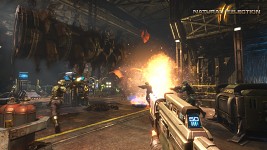 Natural Selection 2
Whether you play as one of the elite marine Frontiersmen or the vicious alien Kharaa, you must use unique strategies and your abilities to win. Marines buy weaponry and form persistent squads to find and destroy alien hives. Aliens can choose a wall-running Skulk, pudgy Gorge, flying Lerk, murderous Fade or gigantic Onos that can devour enemies whole.
5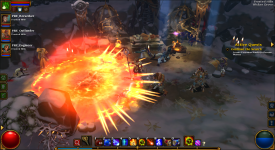 Torchlight 2
captures all the flavor and excitement of the original game - while expanding the world and adding the features players wanted most, including online and LAN co-op multiplayer. Torchlight II is fast, fun, and filled to the brim with action and loot. Adventure solo or online with your friends!
4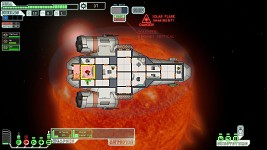 Faster Than Light
Faster Than Light is a spaceship simulation roguelike-like. Its aim is to recreate the atmosphere of running a spaceship exploring the galaxy (like Firefly/Star Trek/BSG etc).
3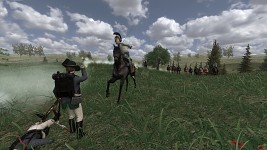 M&B Warband: Napoleonic Wars
is a multiplayer expansion pack for Mount & Blade: Warband featuring the last years of the Napoleonic Wars. Experience the thrill of Napoleonic warfare first hand - Take part in the invasion of Russia or fight the French at Waterloo from the front line! Side with one of the five supreme European powers from the era and choose from and more than 220 unique units to play.
2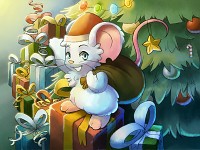 Transformice
is a multiplayer Flash game, where you are a small mouse out to get a piece of cheese and who got to take it back into the mouse hole. The game includes a physics engine, so the multiplayer aspect gets a lot of fun when many players rush forward blindly into one direction.
1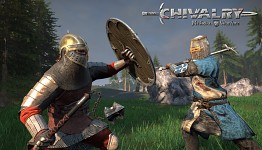 Chivalry: Medieval Warfare
is a first-person medieval online combat game that seeks to deliver the intensity of epic hollywood medieval block busters to the hands of a gamer. CHIVALRY hurls the player into a fictional medieval world where the Agathian Knights are battling against the newly formed Mason Order for control of the lands of Agatha.