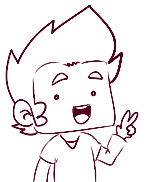 What's up, Zombie Grinders!
Jordizzle here with some awesome news, announcing our latest patch to Zombie Grinder! Today's update comes with more stuff than any of our previous patches so hold onto your butts!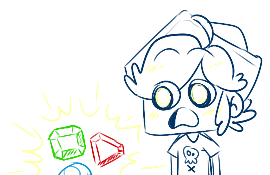 Gems!
Along-side coins, Zombies will now randomly drop gems which can be attached to your hats to add custom statistics! All hats' current stats have been removed to make way for this new system! This ensures you will always be looking your best, while maintaining the buffed statistics you choose! Gems have 5 quality tiers that range from +2% to a stat up to +10%! Each hat, misc item, and weapon can have up to 2 gems of any quality attached to them, so get creative!!!

Trading!
It's been a LONG time coming, but players are now able to trade their customized weaponry, hats, and miscellaneous items to others! At the moment, it may seem arbitrary since all items are currently available via the shop, but that may or may not change down the road ;)!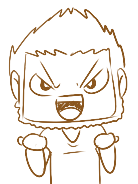 New PVP maps and game modes!
2 new ways to get your fight on! Introducing All-out deathmatch, which pits all players against one another with no bars on weaponry! Tired of getting stuck with pistols-only? Fret no longer! We've also packed a map demonstrating the game mode! Along side Deathmatch we've included the coveted GUN GAME! Fans of the Call of Duty series will recognize the name instantly! Each player starts out with a weapon, and must work their way up through 12 different guns! Each time you kill a player, your gun is switched to the next tier. This fast-paced game mode gets pretty frantic around half way through, Especially with the new and improved 8-player support a few of our servers have! :D/
Along with all this good news, Tim has also patched the heck out of quite a few bugs, and I've got some pretty exciting news for those of you wondering how you can support Tim and I's endeavors!!!
We've added 2 tiers of Donator Editions of Zombie Grinder!
That's right, pals! While the game will remain 100% playable for free, we've also made available a small donation version for a mere $7.99 and a Grand Beneficiary version for $29.99! As well we've also created a paypal for players who merely have change kicking around and want to help a good cause (see: help keep our dedicated servers running smooth) Information on that can be found at our website Twindrills.com <3
Both versions get access to exclusive weaponry, a bonus donator hat (bonator? ...that sounds gross nevermind) access to a donator-only server, a cute little icon next to your name to show your support, a starter pack of stat gems and coins, and who knows what else the future holds! Purchasing now puts you in line for all of our exclusives! Gee whiz!!!
With the release of all this awesome content comes a small re-cooperation period, but we will be back in no-time-flat with more amazing content and fun features for you all to eat up! We still have a MMO-style HUB to make, NPC's, 6 more weapons, a slue of new hats, accessories, and of course new zombies (I presently have 2 new types concepted up!)
But for now, please enjoy this patch, and let us know what you think, what you'd like to see, what you think is broke-as-hell, and any other concerns in the comments, or on the forums!!!
Happy Grinding, all!
Love,
@jordizzle