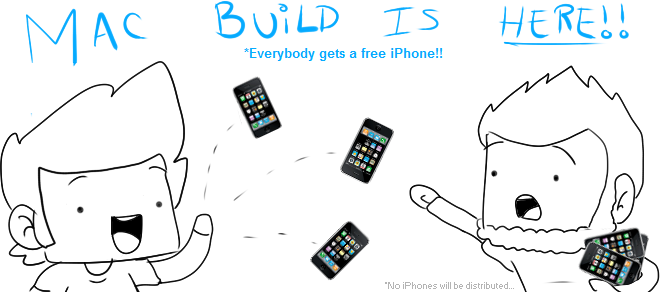 A wondrous day, indeed, fans! Tim has finished up the first build for Mac OS! This introduces cross-platform zombie grinding!!! He's just pushed version 204, and we've got direct downloads to Indiedb.com (windows) as well as the world premier Indiedb.com (Mac) build!
We've done a bit of internal testing (1 round on each map) and while a few bugs are existent, the game is very much playable cross-platform :D (the round we played, all 3 of us were literally on 3 different continents)
Speaking on cross-platform development, our Linux build is getting closer to release! Tim has informed me the only real hurdle at the moment is the audio plugin not playing nicely with Linux... We'll keep you posted though! This Mac Build is a very big milestone for us though, and we hope you'll all spread the news and celebrate with us!
Have fun, and happy grinding!
Love, Jordan (and Tim too... I guess...)
EDIT: Linux too!