So, before we start, I just wanna say that this ONLY shows you the layout. No function, nothing. The function of it will be revealed in the next article.
Anyway, this layout is one of the time-consuming (yet) to make. This is because I need to make a TV. And guess what happened when we make a TV? Channels! Now I need to make/collect some videos and put it inside the game. I guess I'll make it externally load the video as it will decrease the .exe file by a lot. For some reason, I don't like big .exe file.
Anyway, here is the layout: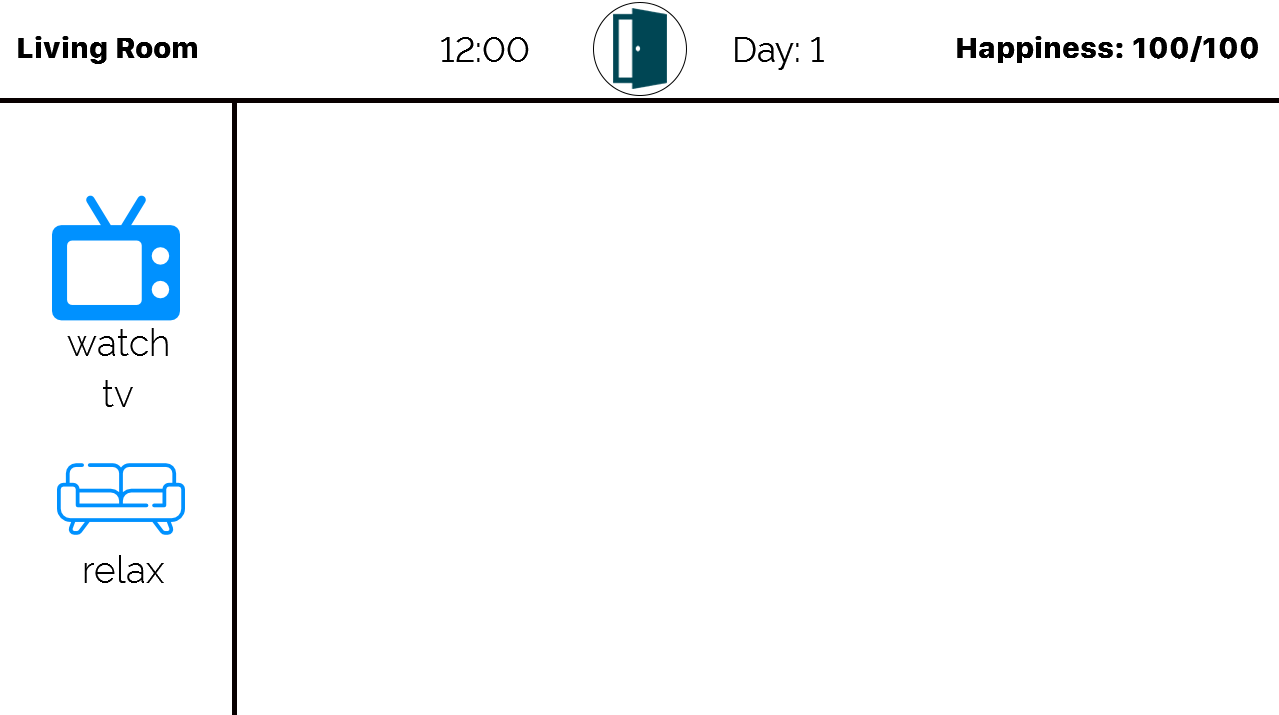 As you can see, there're two icons there. Watch TV and Relax. I will tell you more thoroughly in the next article as what these functions do.
And, thanks for reading this!