Hi! In these 3-4 days, I've been too focused on the game that I forgot to update its progress here at IndieDB! So, because of that, the Living Room layout's update will out at any moment! Bedroom and Kitchen layout have done and I thought I'm gonna make this layout, Game Over layout when I'm at the final stage of development but because I've been wasting my 1 hour brainstorming the Living Room layout, I might as well make another layout first.
Please note that in this game, your player (Or you, I suppose.) have four different (also crucial) attributes. That is Energy, Happiness, Hunger and Health. Every time, any of those is lower or equal to zero (0), the Game Over layout will appear. And, if it just writes, "You Died" then it's easy but because there's an explanation on how you died too, it's a bit complicated (A bit, not REALLY). A bit hard to understand? It's okay! Here is the Game Over layout when you died: (This is when your Energy has been emptied)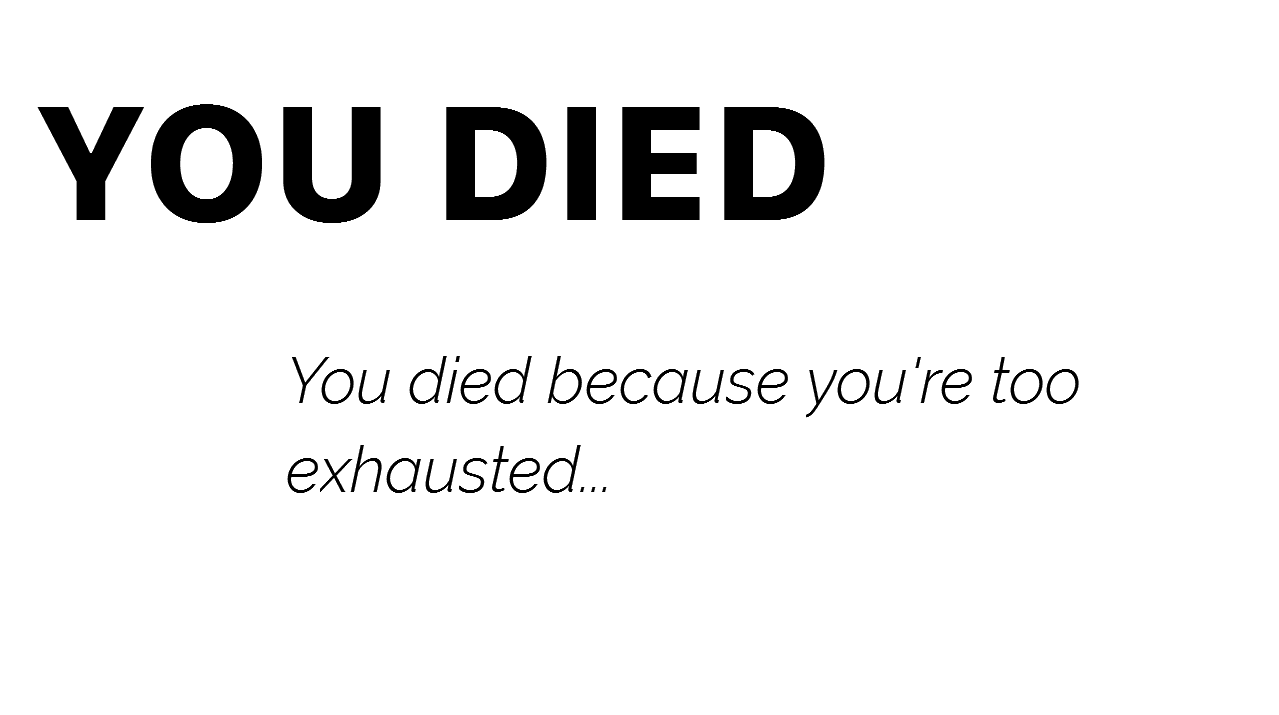 And this is when you're dead because of too hungry: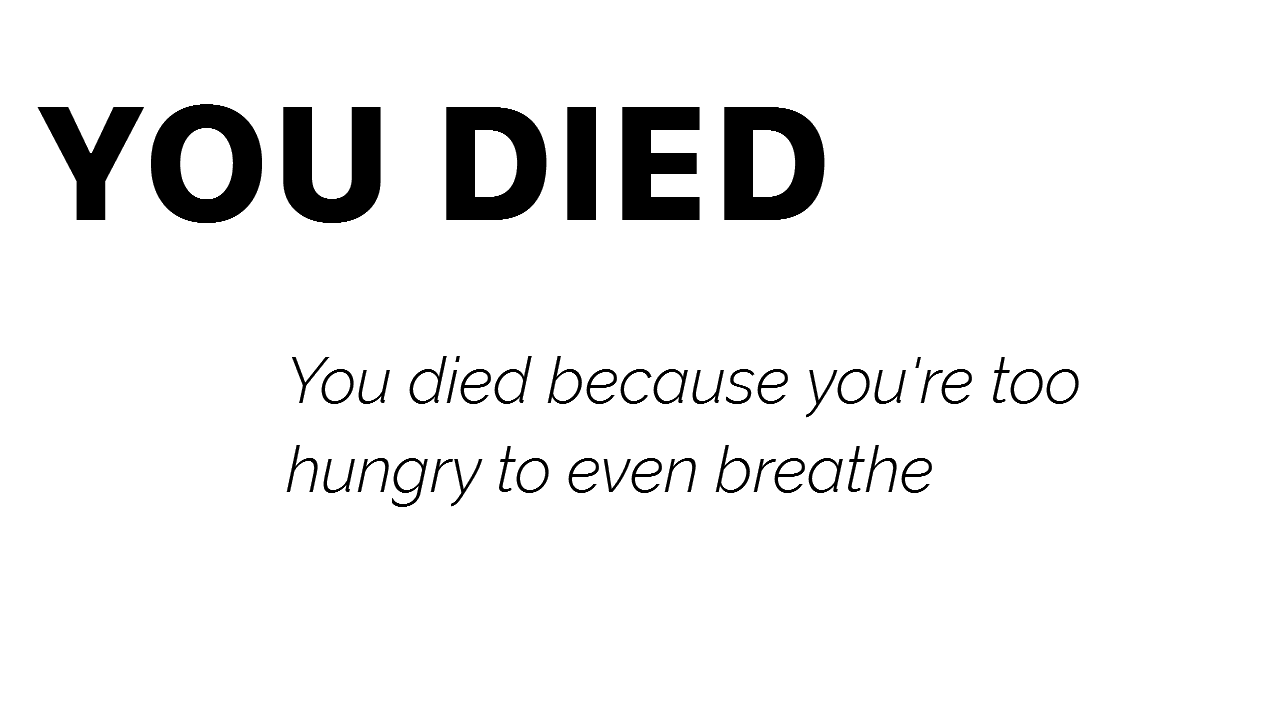 The explanation or the description of the way you died is random. For now, I made for every attribute, had three (3) random description of how you died so it's a bit nice rather than just one way of how you died. I just showed you 2 of 4 because another two is a bit dark. Also, I changed my "studio" logo! You can look at it here: CLICK HERE
Anyway, thanks for reading this article! Even reading this meant a lot to me!