Hi! Sorry for no article for a couple of days. I got caught up with school and all that. Anyway, the stats layout has been done! And it's actually functioning.
The Screenshot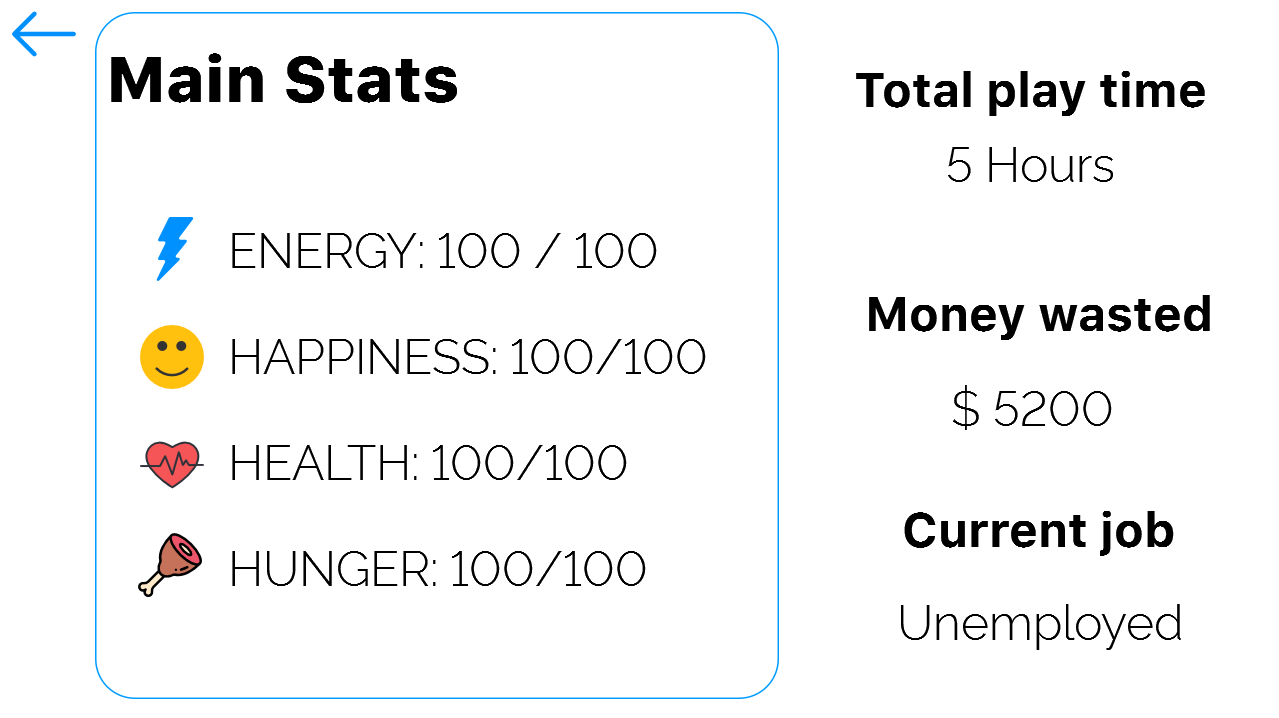 It seems okay to me. If you have any other suggestions, please, don't be shy, just tell me. Anyway, I thought of explaining everything in there but it's actually pretty straightforward so I don't think an explanation is needed here.
Please note that Total play time, money wasted and current job's value/string are just a dummy for now. Need to get the game work properly to at least enable the real value/string.
Thanks for reading!