Sorry for the long delay. Actually, the Read Books layout has done about two days ago and I've been focusing on the Stats layout. That's why I'm pretty late. And, the Stats layout has been done about 30% so I'm gonna post an article about it soon.
Here is the layout: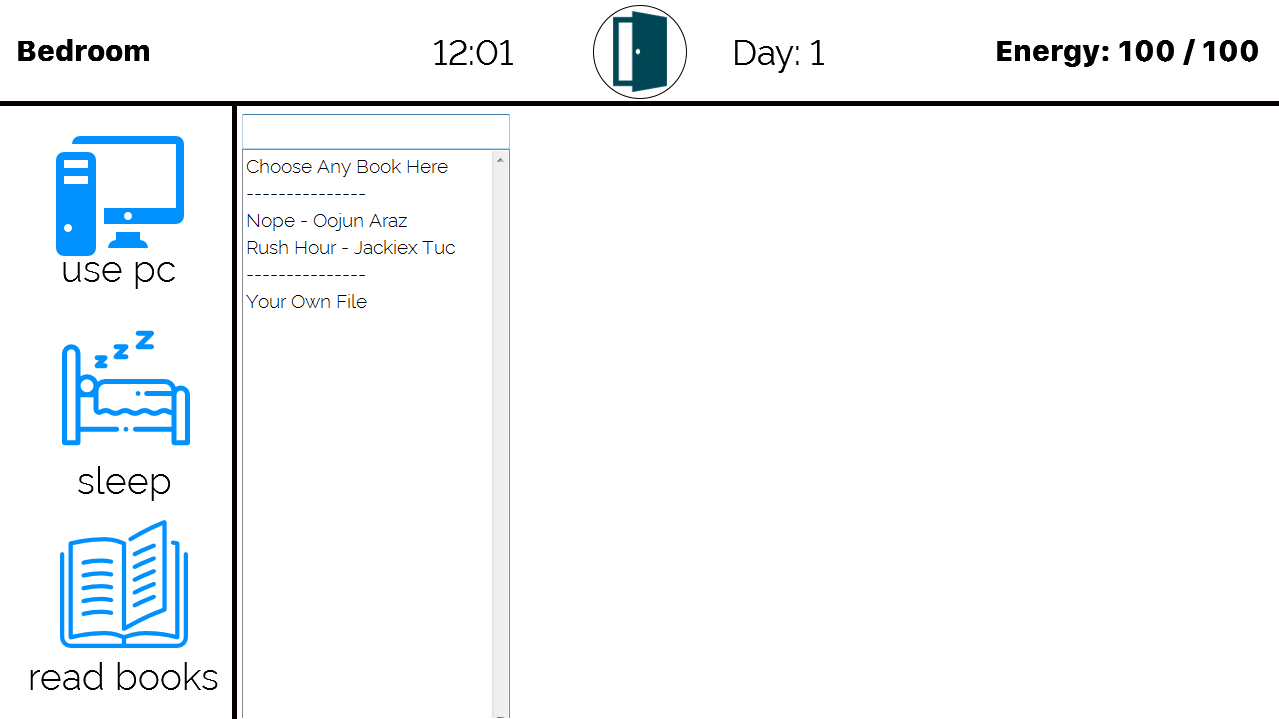 Read Books layout (Without any book opened)
Here is the layout if any books are opened: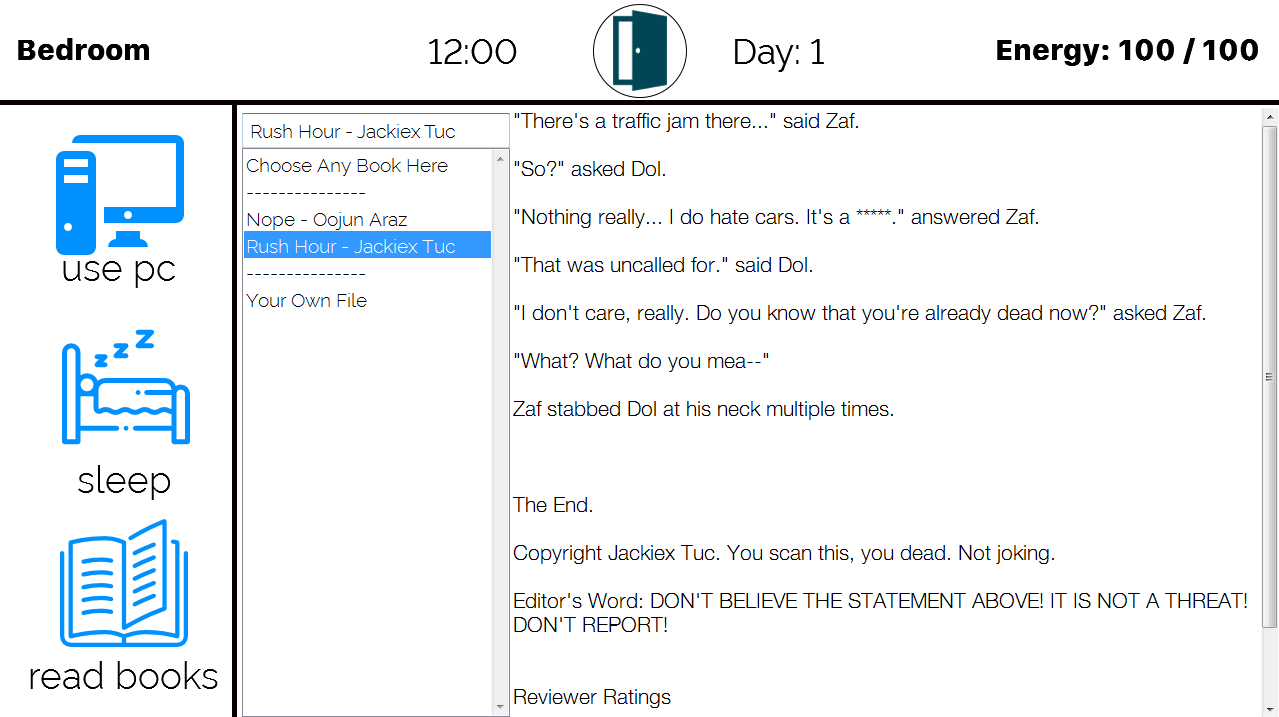 Yes, I know about the book's names. It is pretty weird but it's okay I guess? Anyway, it works
You also can read your own book! Well, in .txt format only... and .rtf. PDF and epub are not possible, sorry!
Anyway, thanks for reading!