Recently, I've been pretty lazy. I said I would probably release this game on Christmas, but because I didn't work on it since the last update, I wasn't able to give you guys anything new. So I'm truly sorry. But Christmas is over, so now that that is out of the way, I have more time to work on the game. I plan to release it in the next week or two, but I can't be sure.
Well, now time for the good news. I recently installed all the components needed to continue development. I have all the textures, sprites, software, everything I need. But I can still use some help from you. One reason I stopped development recently was because I thought this game was a waste, and that no one would ever care about it. Now I realize that there are some people out there who care. K!K!, luiz0regis, and spyguy are all my oldest watchers, and has supported me through all our hardships. It doesn't matter if this game never does get any more popular, I still have three watchers to take care of. I want to thank you three for sticking with me this long. If it weren't for you three, this game would have never seen the light of day. Once again, thank you three.
I would also greatly appreciate for you to help me out. I could use some motivation to keep me going. You don't have to if you don't want to, I don't demand anything from you, but I'm just saying support would really help.
Now I would love to post some screenies, but it wouldn't be anything new. Like I said, I have worked on it since the last update. But I might post a video tonight. I really want you to see how far we've gotten. But, just for those who haven't seen the previous update, her are some screenies I have posted before...
Enemy close.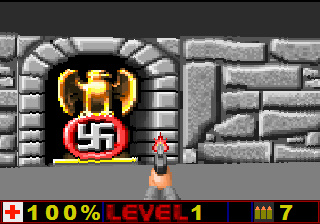 Pistol.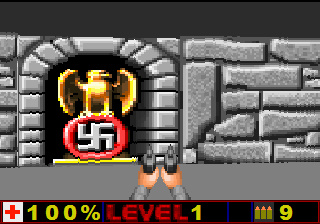 The Double Pistols.
Once again, I'm sorry for the long delay. Please forgive me. Thank you all for the support, and I will see you, next time. God Bless.