My name is Ben Cross, I'm the founder and lead developer at Heartstrings Studios, and I'm proud to bring Witch to IndieDB. We'll be updating information about this indie RPG here on IndieDB as well as Facebook, Twitter, and Youtube.

WHAT IS WITCH?





"Witch" is our flagship game, a JRPG heavily influenced by our love of the classics from the SNES and PS1 era. We utilize a 2D-in-3D approach with our art style to highlight the amazing work of our level designers, as well as the incredible work of our pixel artist, and have combined them to make a game that seamlessly combines them both. The game also introduces an element of city building, as you rebuild your home city, and watch it grow as you advance and people begin to join with your cause.

THE STORY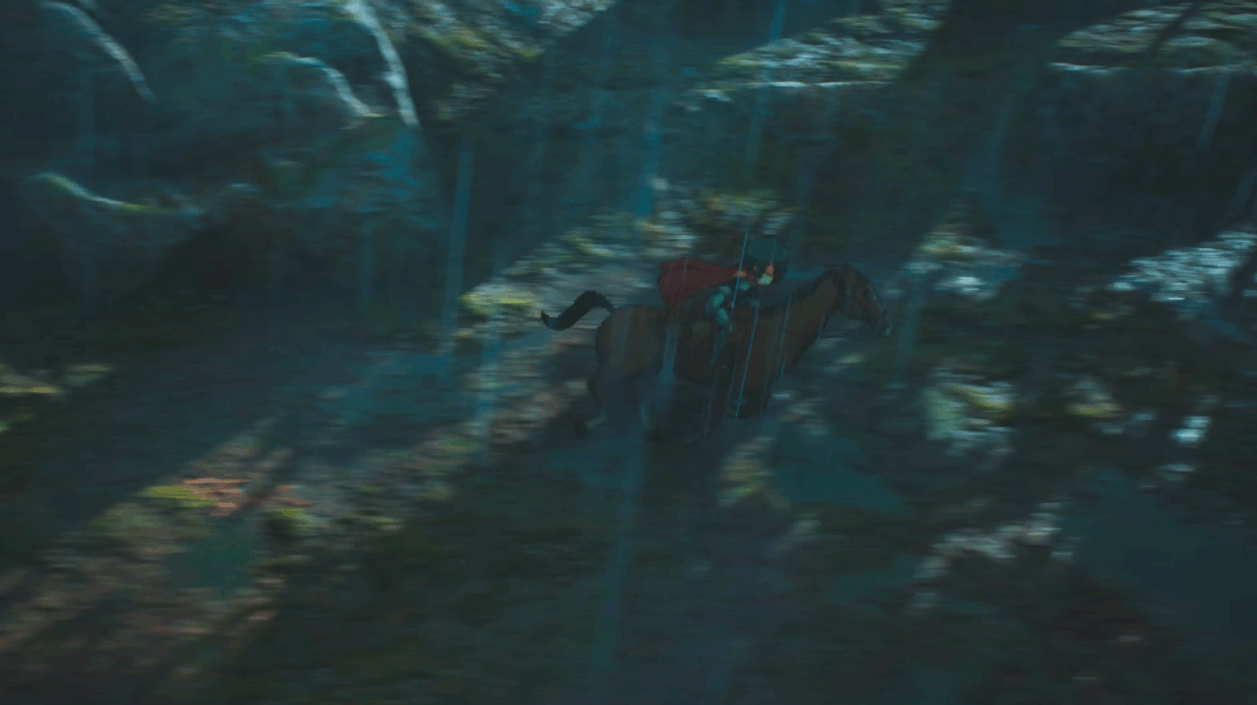 The game itself is set in a fantasy setting where a powerful being, Alecian, is reclaiming the known world. He rules with a kind hand, but strikes with an iron fist against those that oppose him. He's hailed as a god, having lived for hundreds of years, and is believed to have given magic, but since then has banned usage of it, claiming that mages have abused his gift and even used it against him. What at one point was a world rich with magic is now slowly being conquered, and the remaining safe havens for witches and wizards are disappearing. Alecian's military force now does most of the work for him, and a soldier that grew up close to his throne has hidden away her ability to use magic, believing that if she had magic but never used it, she would be honoring his wishes. She rose through the ranks to become a commander to a branch of soldiers, and is sent to persuade cities to bend their knee in service to Alecian, either by choice or by force. Any mages they find are to be executed on the spot.

Vythica has always had a moral conflict over killing those like her, but still believed that not using her powers was enough to put her on the right side of the conflict. During a fateful battle, she finds herself overpowered and must make a hasty decision...risk her life and the life of her soldiers, or use magic to turn the tide of battle, saving those who she leads but condemning herself in the process. She unleashes her magic, devastating the opposing forces, but reveals what she is. Having no choice, she flees, knowing she's marked for death. She flees to an abandoned town, taking refuge. Soon after, she befriends another witch and realizes she's been on the wrong side of the fight. Word of a powerful warrior with magic has spread, and for the first time in a long time, mages have a reason to hope. Vythica vows to undo the damage she's done and stand up to fight for those like her, and in her journey, meets other mages and those that support them, who all join her resistance, fighting for their right to exist.

WHAT MAKES WITCH UNIQUE?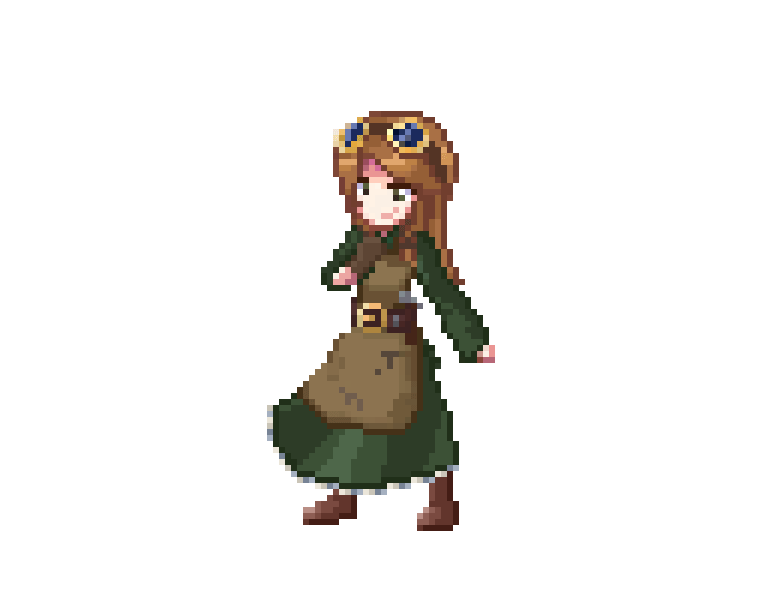 While the JRPG genre has existed for decades and there's little need to reinvent the wheel, an approach we took was that every main playable character has magic in some way or another, integrated into their "job class". While the typical magic-using classes like an illusionist or a summoner will obviously have magic, we've reworked other classes like engineer, knight, and gunslinger to all utilize magic. Every character is a witch, and they all have reasons to fight.

As well, our city-building system allows your sanctuary to grow with your gameplay. More will join you and help in your cause, bringing their own skills to assist. Players may experience different games based on the people they have come to their city.

We also worked with an art direction that is much different than most games, deciding to mix 2D sprites in a 3D world. While some games choose to heavily rely on one or the other, we wanted to mix the realism of a 3D world with the masterful pixel art work from our lead artist to bring it all together.

CURRENT DEVELOPMENT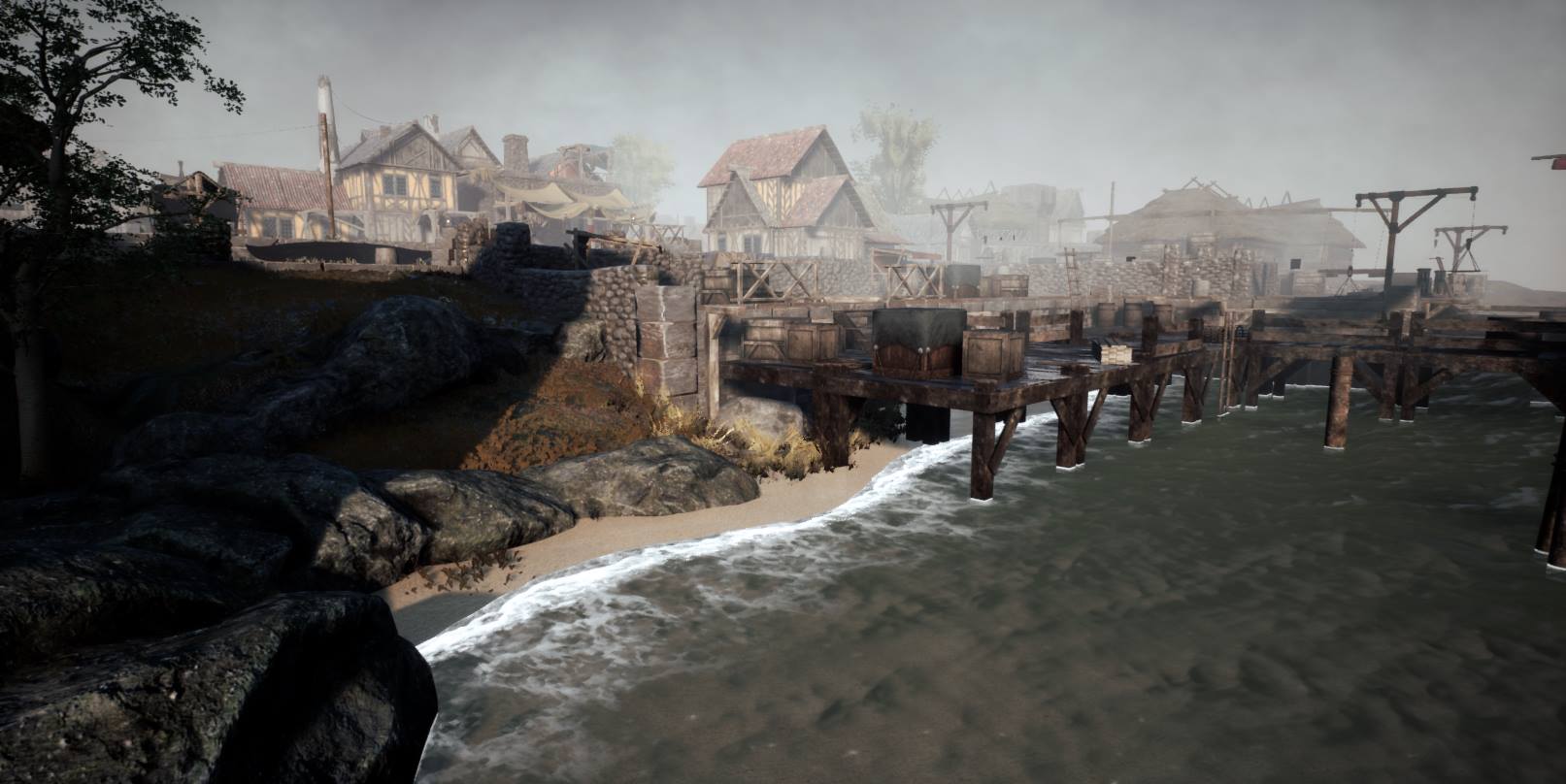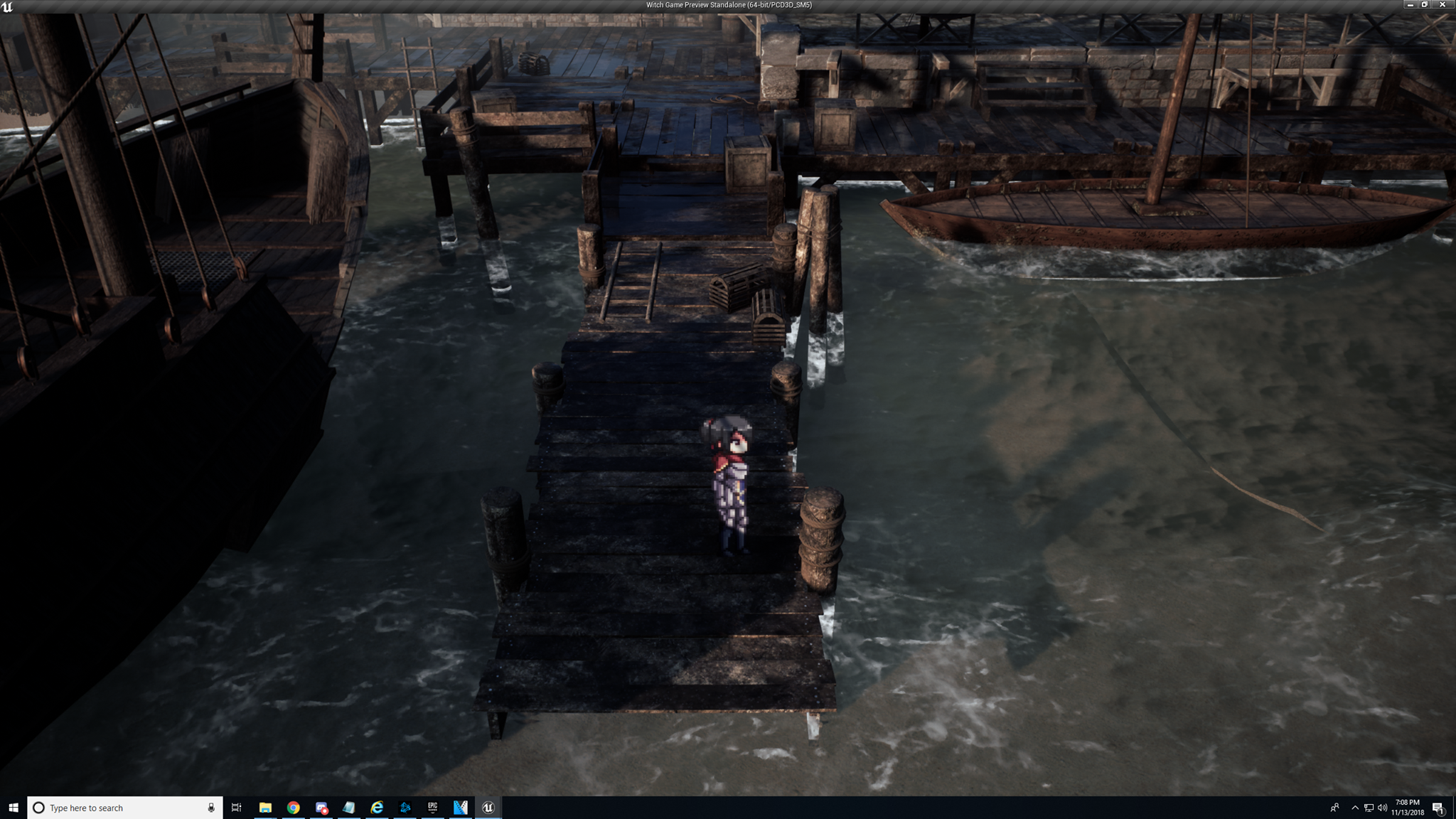 At this time the game is still in deep development (early alpha) and all screenshots, videos, and other content is subject to change. We're working on building up Sanctuary, as well as all of our common systems like combat. There is no current release date (and we have too much to do to even hazard a guess at one) but we do hope to have a lot more to show in the following months, once we make it a lot prettier.

TEASER TRAILER

We recently released a teaser trailer, introducing our art direction and the story!


CONTACT INFO AND LINKS
If you'd like to contact us directly, please email us at: Heartstringsdev@gmail.com

You can also view our other information and videos at the following:

Facebook
Youtube
Twitter

Thank you!
Ben Cross
Heartstrings Studios, Founder and Lead Developer