Before I go to much into this week's update, I want to talk about Saga's co-producer Andreas Schmitt. He is the most dedicated and talented guy I've ever worked with. He is putting in ridiculous hours right now as we make the final push towards the final release. I feel like the effort is really paying off, too. In my opinion, the game is really starting to look and play great. Many times as I'm playing through our current build preparing feedback, looking for issues, or generally doing any of the other hundred things I do in the game while not actually "playing" it, I find myself slipping into "gamer" mode, simply enjoying the experience. This team is busting everything they've got, and I can see that it's really making a difference. I feel that the final product will be great.
We mentioned in one of the previous news updates that all the missions are complete. I've personally played through each mission, and I am very excited with the results. In refining the missions, our team has taken a new approach to the mission design. We are conceptualizing the missions in smaller sections (e.g. individual nav points) while planning out the overall mission experience. We have focused on testing and reworking each smaller segment until it's fun. We, as designers, want to ensure that the entire experience is going to be great, and we think our new strategy is really paying off.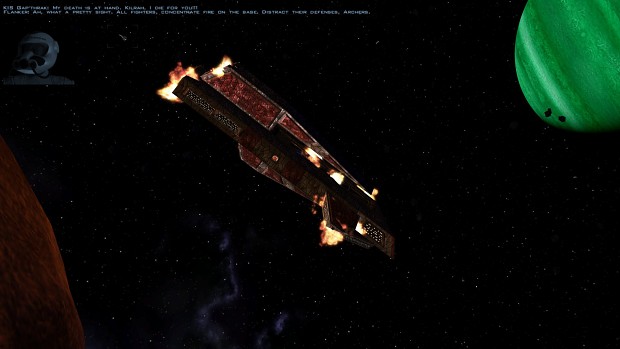 At any rate, don't forget to check out the "let's play" footage from the final beta and tell us what you think.
Until next time.