After three years under development and several beta tests, we're thrilled to announce that Wincars Racer is now available on Steam Early Access.
Hasta la vista (baby) F2P!
Yep, farewell to the Free to Play formula, the game will finally be released under a premium model of one single payment for the complete game. We changed your mind because of all your overwhelming feedback demanding this.
This means good bye to micro payments in the game, you'll have access to the complete game and all its future updates for 11.99 USD. The final release of the game will raise its price 20-30% approximately but we really wanted to keep it lower for all of you who help us in this last stage of the development. Besides, Wincars Racer will have an extra 20% discount during its first launch week.
There no is no excuse for not being in the starting grid since the very first day!
New Trailer
Special moments need special things… so here it is!, a new trailer showcasing all the development progress achieved during these last months:
Racing together!
Beta testers already know this, but just in case, your opinion really matters to us, we simply could not develop a game like this without your help, and we need it now more than ever.
We are already working in the first updates, and of course we'll be fixing any bug that might appear during its first days, but what we really need in this Early Access is your feedback, please tell us what you like and what you don't, share your ideas and suggestions, and above all… let's make it better, together!
Wishlist and Follow FTW
The Steam site page is now live. Please find it here: Store.steampowered.com
Don't forget to add the title to your wishlist and click on the Follow button in order to be notified with game updates, discount offers and scheduled playtimes.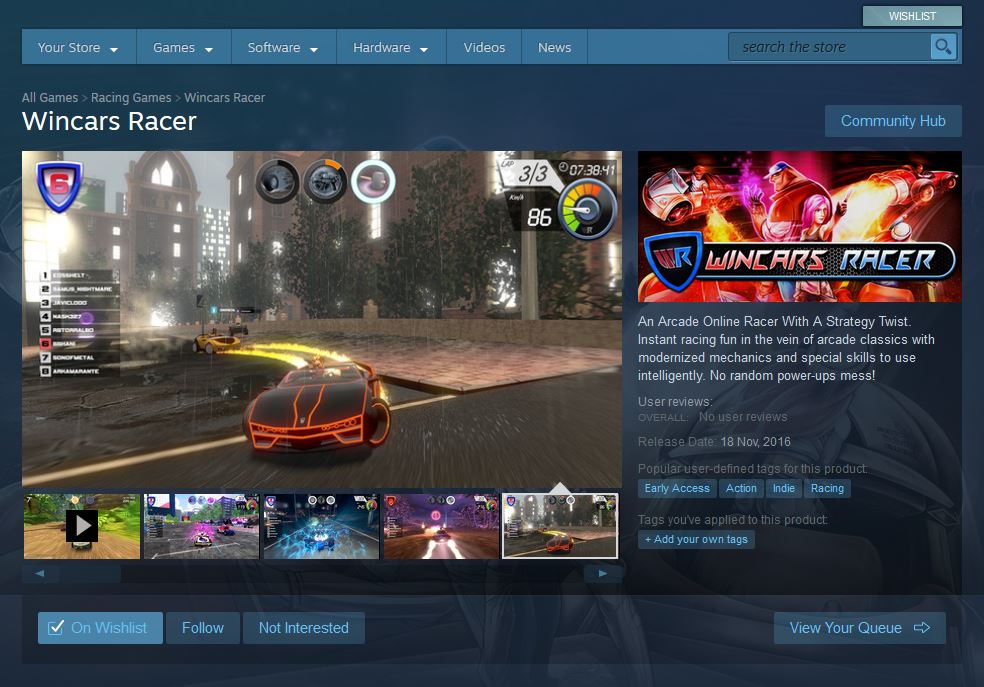 See you at the races!