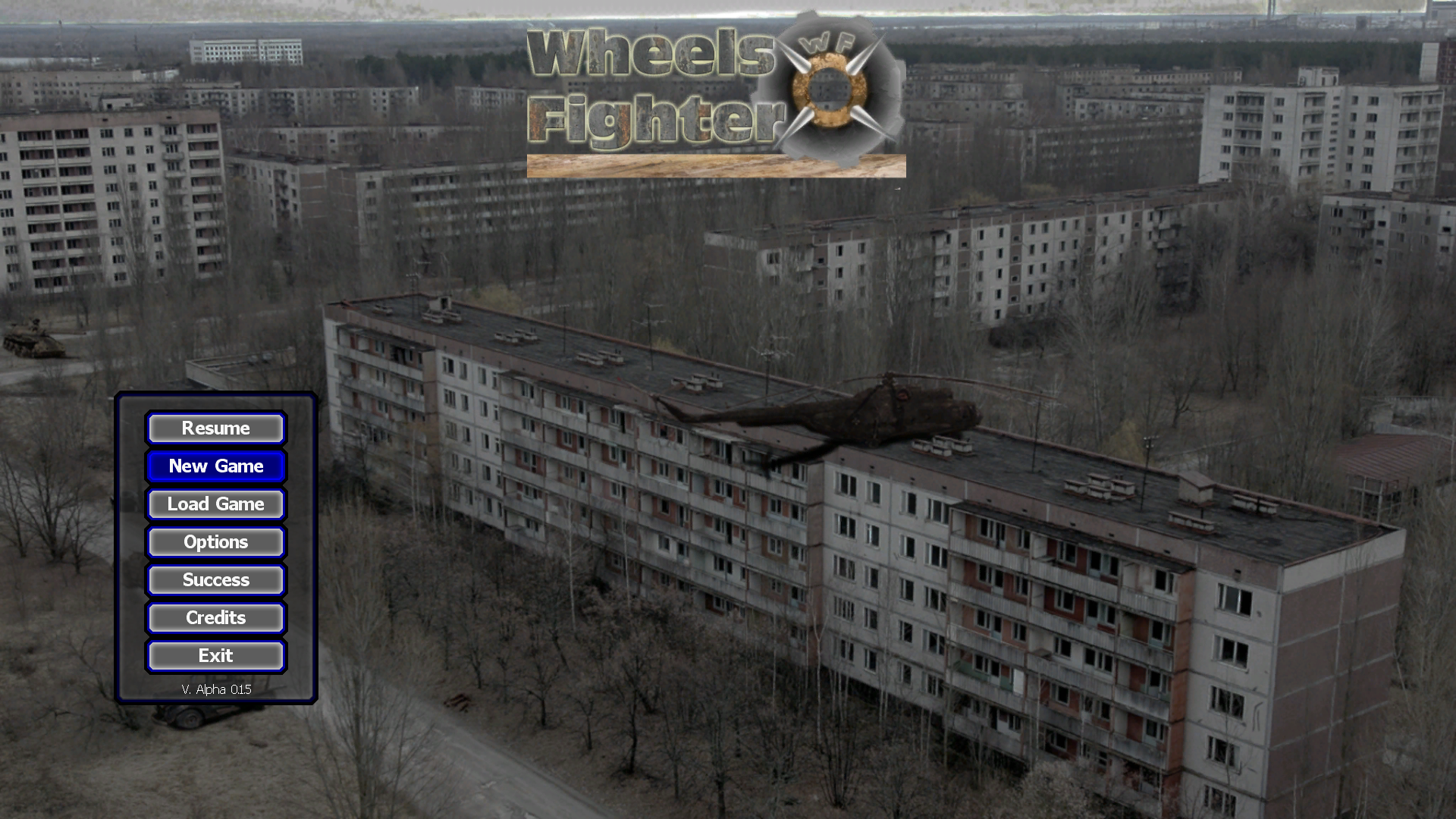 Spatial sound distribution
Now the sound is placed in an environment 2d by calculating the intensity and the sound position according to the distance to the camera as result the sound intensity will vary greatly on the different loudspeakers.
New style game
A new game style has been implemented the continuous Mode
This mode,is still based on the principle of synchronize turn by turn game-play you can give orders during the course of the previous round and orders are automatically used for the next round, with no downtime. And no stop between turns
AI Using logical objects
The AI uses objects with the knowledge of limited life or it's wearing out and it will use with caution and only if really needed., As an example it will save up his Booster system for the most appropriate time when an acceleration is needed to escape or to attack.
More the IA knows howto activate the energy storage for raising his level when his energy reserve is very low..
They also know when to use guided weapons in situations where shooting is at long range.andThey do not use zone weapons when they are too close, they know how to avoid to inflict to them self damages.
New Object
we have implemented front and rear bumpers as well as strengthening of structures with heavy duty metal parts They are now reducing significantly the damages suffered by vehicle collisions, and also to lead to the most offensive bumpers versions a vehicle destroyer
New guide system for weapons
A new guiding system has been integrated. This is the guiding with direct targeting selection.
You can select a vehicle that will be lock as target by your guided projectiles.
This Now allows you to be able to destroy vehicles a head of you without having to be very close
But be warned about the range and accuracy, the shooting does not always hit the right target.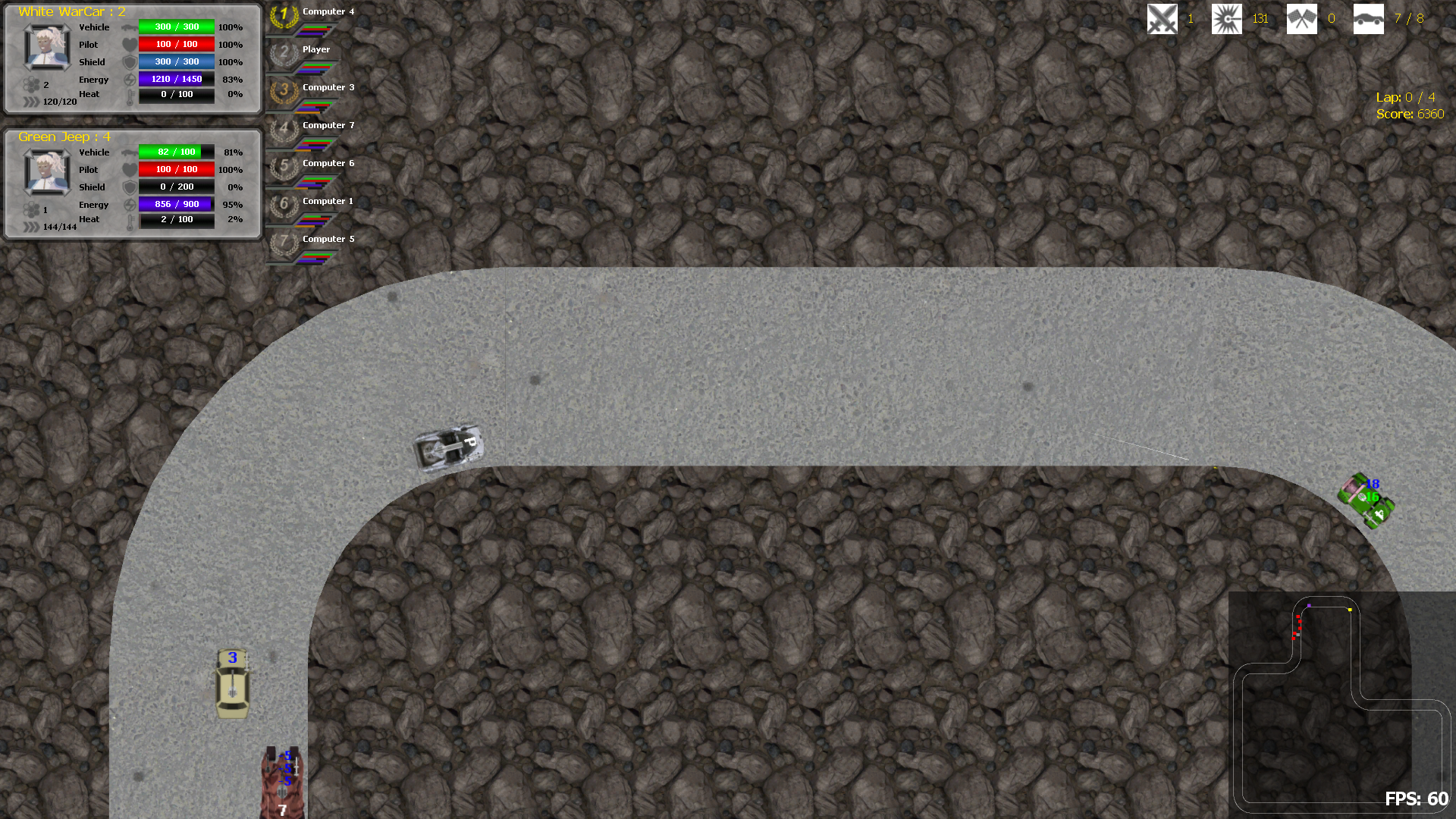 Modification in objects
the life expectancy of tires has been strengthened compared to before because they had tendencies too easily explode,therefore greatly slowing the vehicles.
Explosions
The explosions are now using a cover system which determines the intensity of debris affecting the vehicle. Of course The closest we are to the source of the explosion, and more significant are the damages on cars.
The UI
A mini map has been implemented in the game. It is located at the bottom right of the screen.
It can easily help you to find the position your vehicle as well as locating your opponents.