ToWar is a browser-based warfare strategy sim, an evolution of 1990s classics such as Harpoon and Jane's Fleet Command. Features include:
2D and 3D graphics.
Full spectrum combat: sea, air, land -- and space.
Browser-based and operating system agnostic.
Modding tools available at onset to create new missions, units, graphics.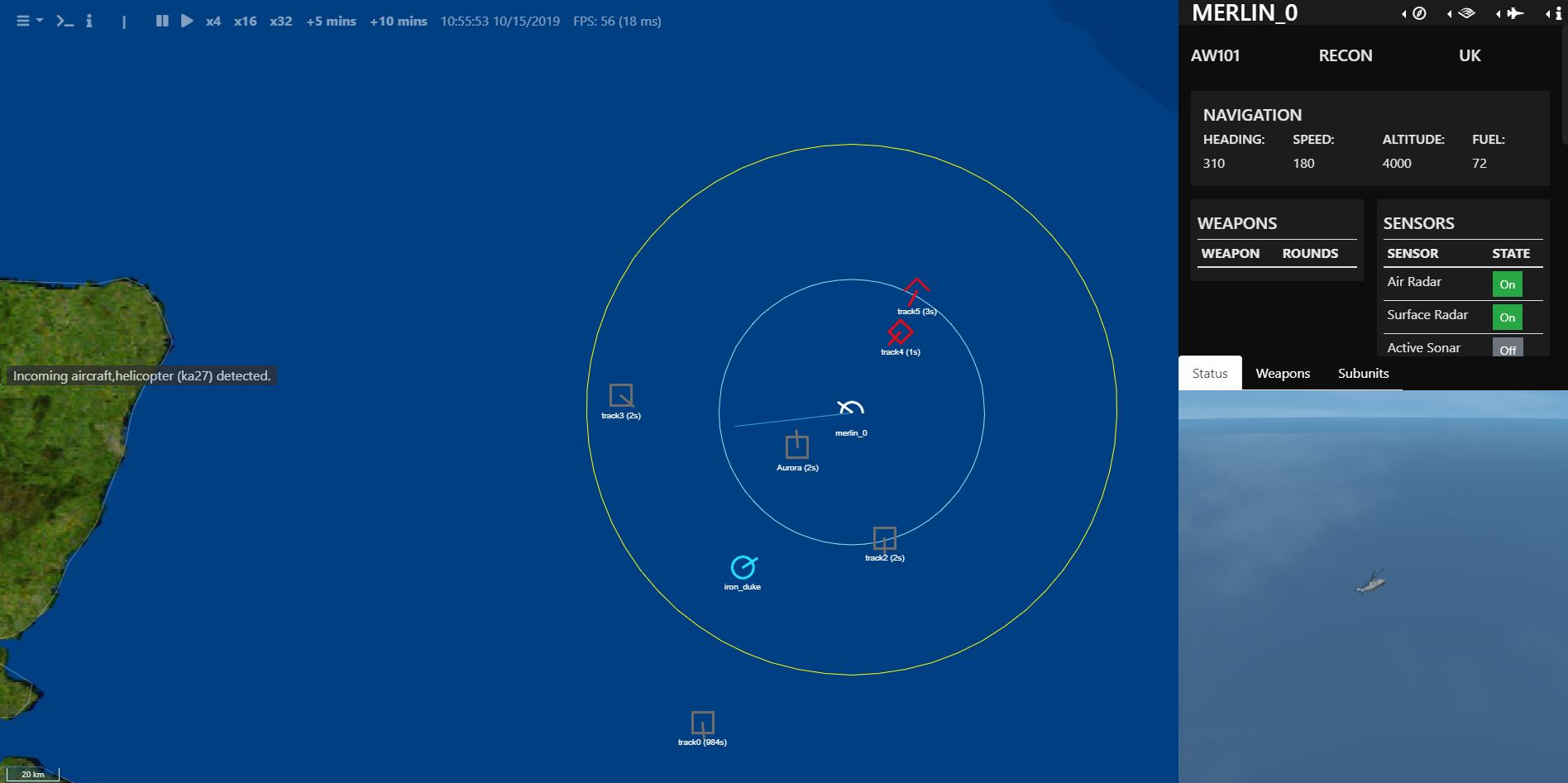 At this stage, ToWar is being fitted out with new features and major bugs are being fixed every few days. You are welcome to take the role of the commander of a ship or naval squadron and pit the latest naval ships and aircrafts against one another. There are currently two missions, from the perspective of the Royal Navy, as well as quick battles where you can pick and choose from several units.
Click here to play the game! Be aware that error logs are automatically collected during this phase so that I can fix fatal bugs with the game. Despite the early stages of the game, comments and suggestions are welcome in the forum!
Here are some pics: