Hey guys, this week brings a new suite of SMG concepts, a render of a random prop (because we can), and some team news.
The New Guy:
To start off, we have a new member on the team: a 3D generalist who can make everything from characters to props to weapons to you name it. We are very happy to have him and we are also happy to see people sending us a message saying that they want to help even though we aren't asking explicitly. But know this, if you are good and able to be active, we are always welcome to adding more team members.
Some Not So Good Team News:
Although we have a new team member, we have lost two other team members who haven't been online to talk or communicate, despite my emails, for a long time. So, I was forced to kick them off, which sucks because I hate doing stuff like that. But, oh well, things had to move on.
The Random Render:
I am saving the guns for last, so here is a render of a crate that is WIP at the moment. It doesn't have its specularity texture yet, so it will look odd. That and it still needs a few scuffs and such in texturing.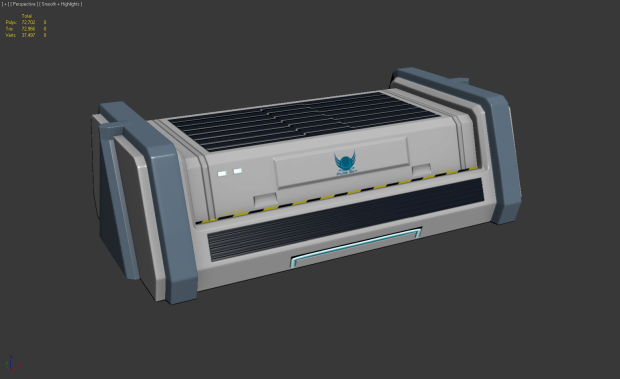 The Guns:
So, the most exciting thing I have to show you is some new SMG concepts made by our concept artist, Steffen. This was actually finished last week, and he has made some more stuff, so be on the lookout for that, as I will upload those some time.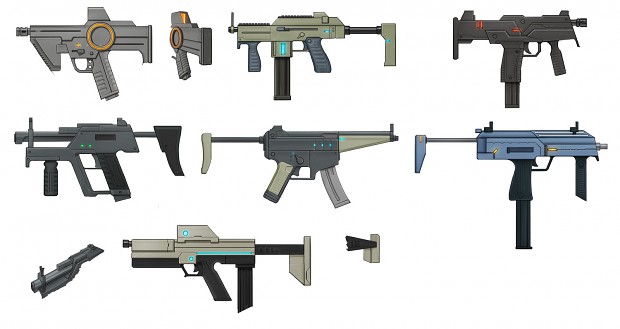 That is all from us here at Leatharian Studios, we will continue to bring more stuff to the table as time goes on,
--Millan Singh aka fragfest2012