Here are the first two in-game screenshots and a sick promo image. The in-game shots are extremely early WIP so let it be known that they will look A LOT better in time.
Check out this news post with some extra media on our site:
Let's get right into it, shall we? First off, I want to emphasize that these shots are in extreme WIP form and are in no way, shape, or form anything close to final.
The Screenshots:
Here they are. The first real glimpse into level development here at Leatharian Studios. We are working as hard and as fast as we can to get more content done and ready to go, but this is all we have for you thusfar. These are some very early WIP shots of one of the first levels in the game. The only things used in these shots are a landscape (we made that), a placeholder rock mesh (from UDK), and a tree made from two intersecting planes (looks crappy up close). All assets will be replaced (minus the terrain) and the level will look a lot better in time, but we wanted to show some of the level design work we have been doing. The level is designed by me and George Hulm, and George has made the stuff in engine.
The Promo Image:
So, a few days ago, I released the first in a possible series of promo images featuring a fantastic concept by Ishu. This is the first piece of his I have released and the response was phenomenally good. People seemed to really enjoy this piece, and I actually wanted to point out someone in particular, a follower whom I have seen pop up several times in comments on stuff we post, and this one blew me away:
"Speaking frankly, this project has me more intrigued and ravenous to see more than any other game in development. Keep the updates coming." --IdentityCrisis
Wow! I absolutely love that and really wanted to publicly shout him out for being such a great fan. I hope those above screenshots are enough to quench your thirst for updates for now. Now, here is the image he loved so much.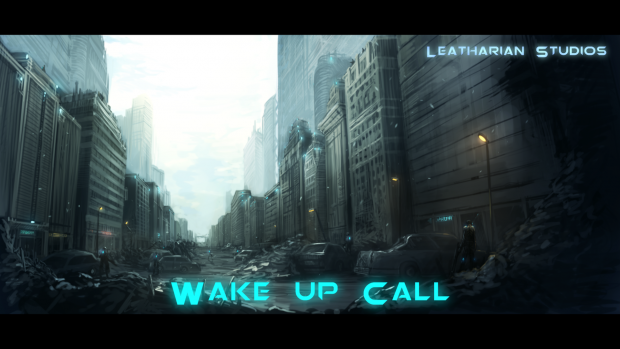 Anyways, that is all for this update; short and sweet. Enjoy and stay tuned for more.
Millan Singh signing out...
Follow us on Twitter and Like us on Facebook to be notified of new images, videos, and more:
Facebook.com
Twitter.com