Vigilantes is a neo noir turn based tactical RPG for PC, which was successfully Kickstarted and Greenlit in 2016, and is currently available through Steam Early Access! Vigilantes is currently on Steam here on Steam!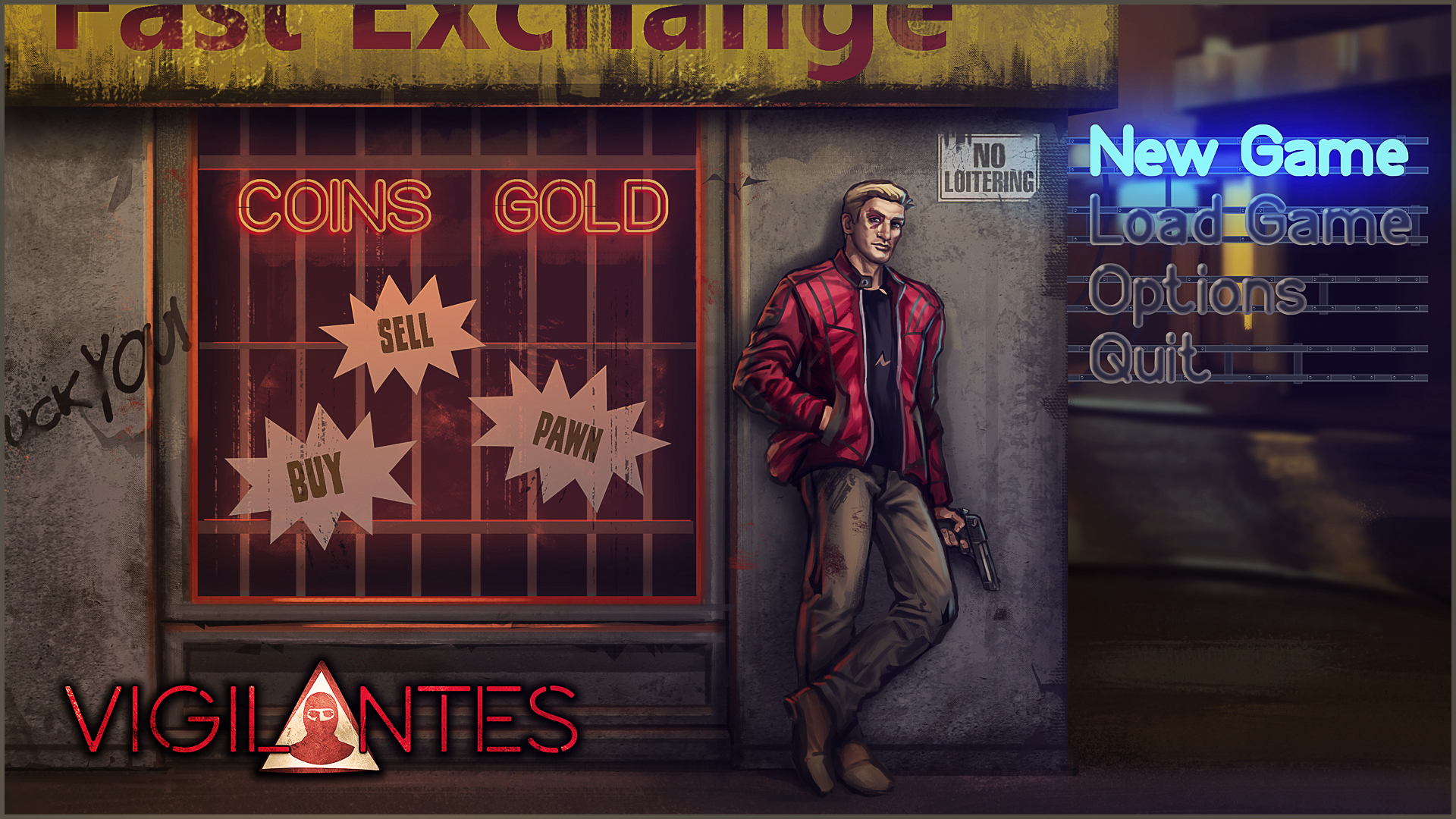 Version 27 Released!
Version 27 is now live, and represents another big push on content and improving game balance.
New Content Highlights
A new ally, Caia Winters, a hard boiled narcotics officer
5 new perks: Fast off the blocks, Grazed Limbs, Behemoth, Atheist, Soldier
3 new melee weapons: Fire Axe, Katana, Sledgehammer
3 new firearms: General Arms Breacher (Shotgun), Nobuki Ronin+ (Precision Rifle), Eurocorp Tactical (SMG)
New equipment: Knuckle dusters
1 new map: Farm Yard
2 new dialogue encounters
Balance Improvement Highlights
Melee interrupts allow melee equipped characters to get free attacks on adjacent characters who are attempting to use a firearms or explosive
Improved the game's difficulty curve
Shop now generates more armour components
Prowess, Instinct, Leadership and Toughness stats have been buffed
Increase chances of attacks of opportunity
Release Notes
Full release notes for V27 can be found here
Development Video
If you'd like more detail on the many additions and improvements, you will find them explained in more detailed in the below development video. We really appreciate your support and patience as we work to make Vigilantes the best game that it can be. If you have any questions, observations, or would like to talk about any aspect of Vigilantes, please do leave a comment!