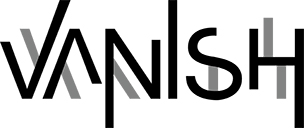 Vanish News!
Hello gamers! The guys at 3DrunkMen just want to thank you all so very much for the continued support, downloads, Let's Plays, reviews, discussions, bug reports, suggestions, likes, shares, and scares!
As some of you may know, we have all been very busy with our careers the past year that we haven't had much time to finish Vanish; Especially not in the time frame that we had originally planned. Vanish has always been a passion project for us, working on it in our spare time, weekends, late at night, etc. But sometimes real life just gets in the way, and that's what happened with us. It's even more difficult when we're all scattered across the globe with different time zones. Nevertheless, we have still read all the emails and comments, and have replied to most of them when we could; as well as watched most of the Let's Plays everyone has made out there and we've tried to thank each one of you when we do!
Alright, so now that the boring explanation of our laziness is out of the way, let's talk Beta. That's right, we're finally all making the time to come together once again to finish Vanish. We will be releasing the next update as a Beta, hopefully within the month of June, so that any bugs that are found can be fixed before the final release. Most bugs that are in the current build have been fixed, but we will need you all to do what you do best and let us know what you think!
That's it for now, we can't wait for you all to play the new build, stay tuned for more updates!
Facebook - Facebook.com
Google+ - Gplus.to
YouTube - Youtube.com