Spell Crafting!
For the past month I've spent countless hours trying to get this stubborn crafting system together and it finally works! Hours spent mindlessly smashing button in a keyboard have finally paid off, I suppose this is gods way of letting my know, I'm but a simple hobbyist when it comes to this. So here's what that means.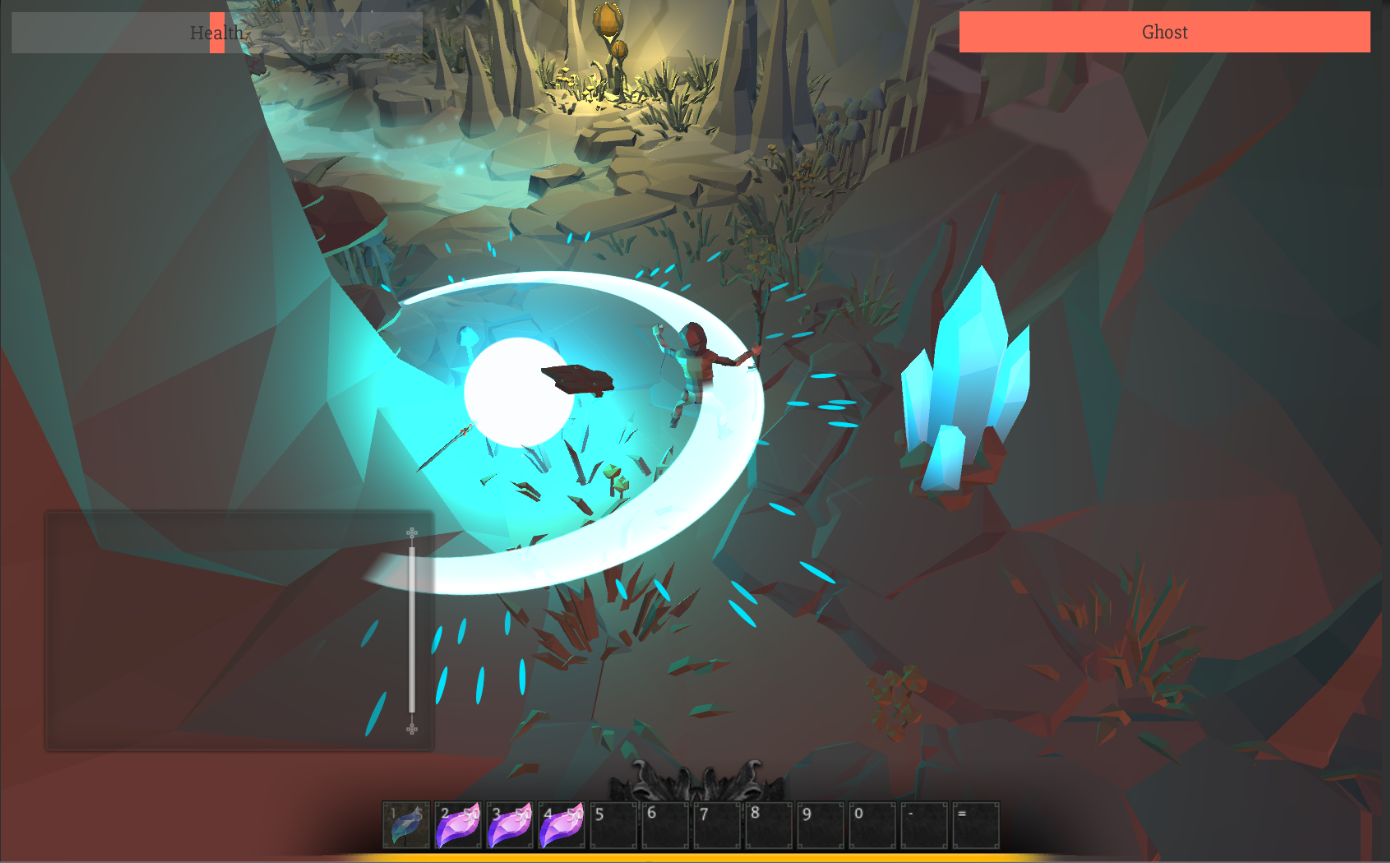 So what does this all mean? It means a core feature of the game is now semi-functionally - the ability to craft spells adding a level of long term resource management to combat where the player has to craft spells he wants to use, but to craft the spells he has to either buy the essence or kill certain monsters, in order to get the epic spells you have to kill certain bosses who drop major essence that can be turn into epic spells.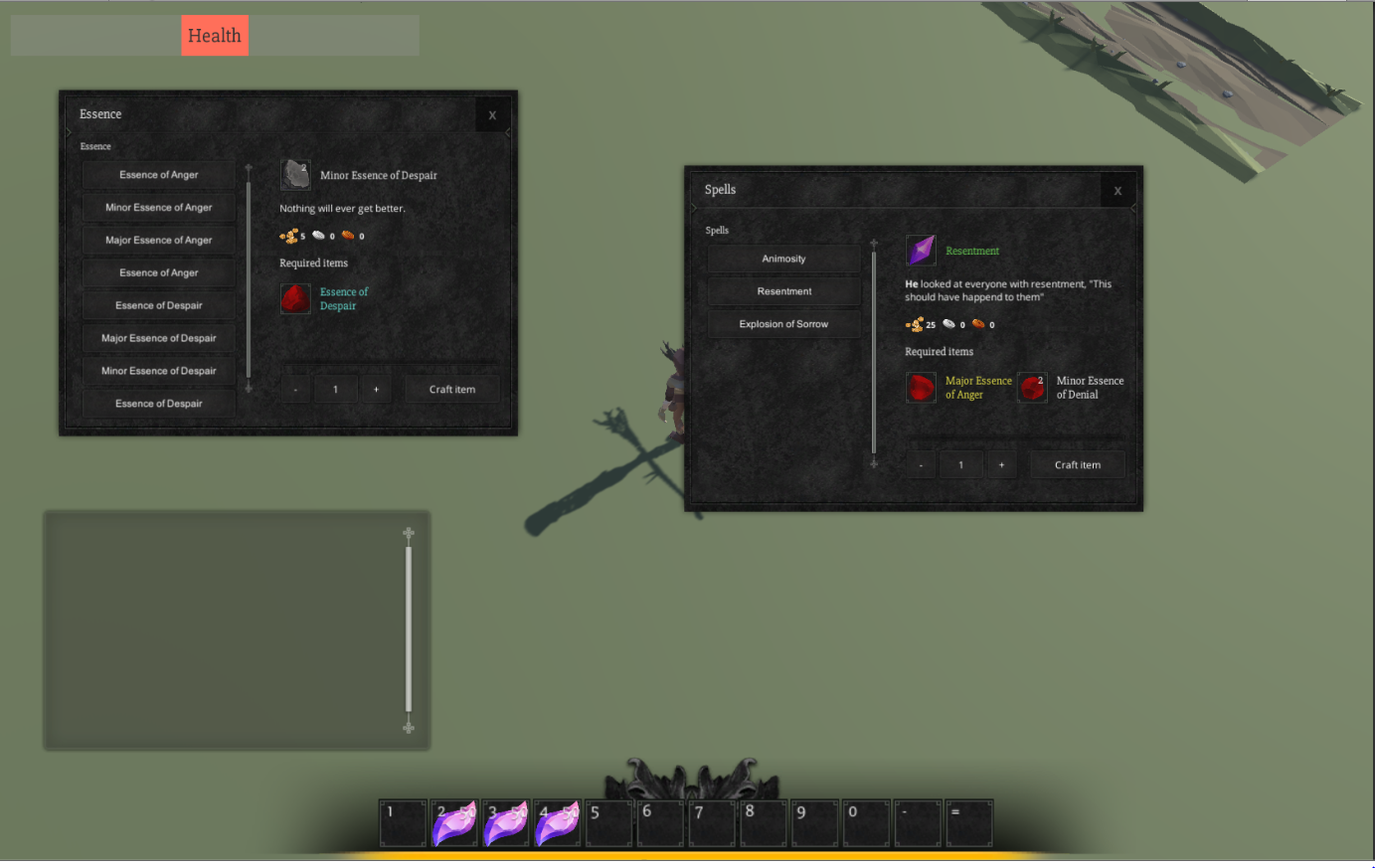 What do you guys think? I thought it would be a really cool feature if instead of a short term mana bar, players instead relied on a cool down and their wealth/exploration/creative nature to engage in combat, forcing players to think ahead about how they are going to fight and what they are going to use before actually going into a certain dungeon type.
Construction!
I mean it's coming along. The issue I'm currently facing is the fact that I never bother to script in colliders so you can place buildings inside of buildings with ease. DOH!
'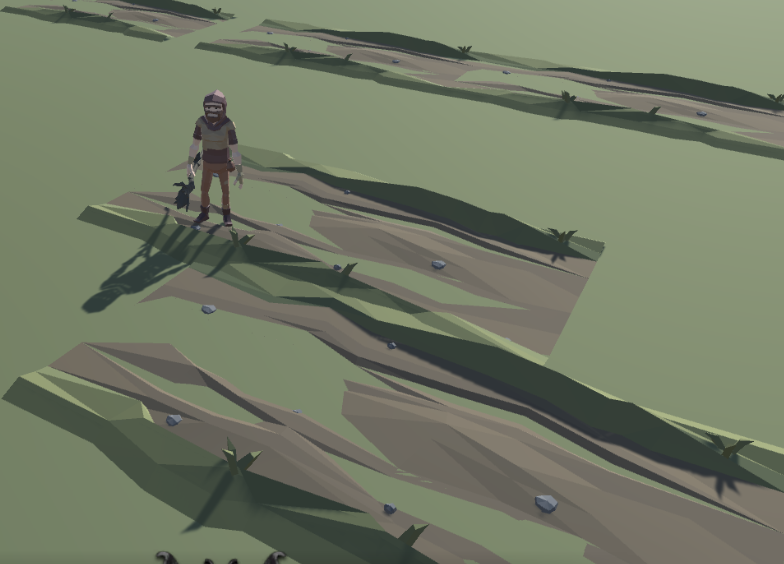 As you can see the roads can be built inside each other AND they sink into the terrain, will have to fix.
ICONS MAN!
Seriously, if I can be honest, I haven't really worked on or really adjusted the assets so, I'll have draw some icons for the builds, otherwise people might start thinking all you get to place is grass.