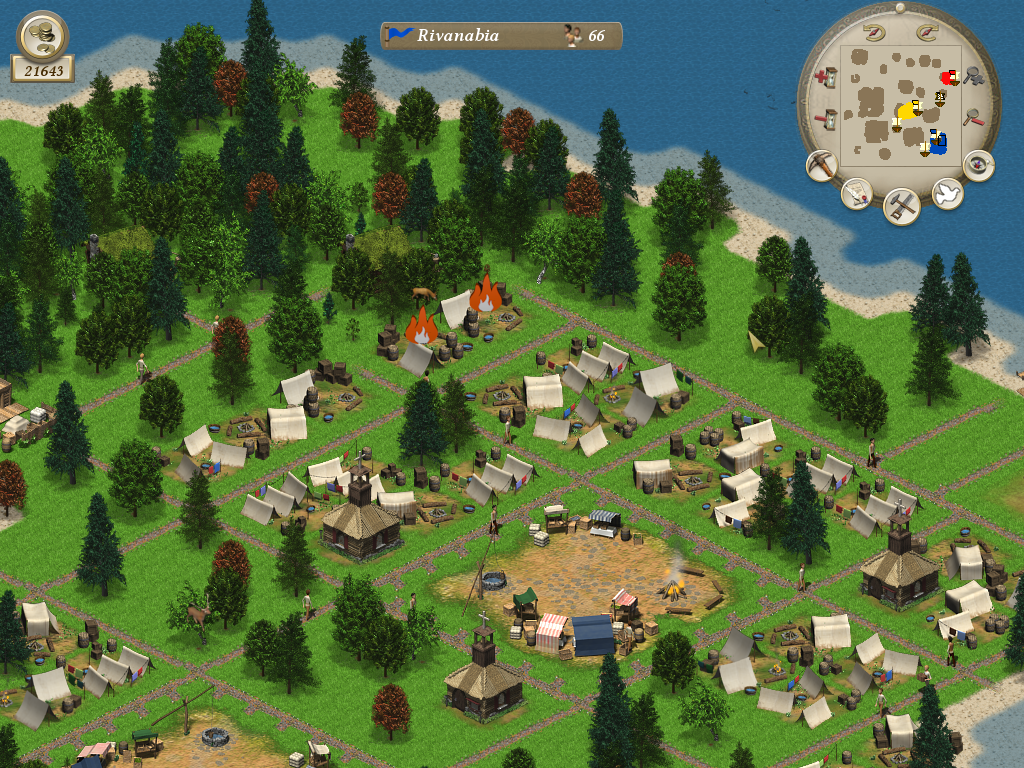 Image: our game world... now.




Over the last years, Unknown Horizons has taken big steps towards evolving to a full

-fledged game, amongst the implemented features are major milestones such as AI, combat, multiplayer and many more.

However despite the big number of people having contributed, there remain some areas that still provide interesting tasks for people with an artistic and creative spirit as well as people with a good feel for (game) design. Since the base code is now extensive and stable in many respects, it is easy to add content, which is the crux of every nice game.

Scenario writing
One area we'd like to highlight in this first part is our scenario and campaign system. The foundations forit have been implemented and are well tested, but surprisingly we currently do lack the stories to tell!

Scenarios can contain many aspects or also just be a simple sequence of events. A sample scenario could consist of a random map and a few ships, where the player has to reach five subsequent goals, receiving a nice reward for each one of them. Full-fledged campaigns employing multiple scenarios are also a possibility we don't want let go unmentioned here ;)The content can involve actual historical context, or be derived from myths or tales, or even tell the story of a character you just made up. The storytelling currently would focus on text, which might be the easiest mode to get started. Integrating images is also already possible; everything else can be added on request.

Technical details are for techies to worry about, the team will certainly not allow for a nice scenario idea to get dropped due to such problems. Just care for the writing and design of the scenario; we willguarantee that it gets translated into the required format in a timely fashion. This certainly does not mean that you're not supposed to hack around in the existing systems, but you should in no way have to touch it if you don't feel like it.

So if you are into creative writing, we'd be very happy to hear from you. In case you know someone who'd be interested in these kinds of things or perhaps online communities revolving around such matters, please feel free to do some networking :).

See you soon
Over the next weeks, we will pick currently open areas and describe them in more detail on our blog. That hopefully makes it easier for you to see where you can apply your talents for Unknown Horizons.
Cheers,The Unknown Horizons Team

This blog post originates from our blog.