Features
blueprints can now be turned into real items in the Item Forge
implemented a terrific architecture for item handling so that nothing can stop us from implementing mind blowing item abilities
added an initial collection of items
Internal
redesigned the gui base that now allows for deriving more efficient gui elements
derived an incredibly efficient gui element that is used in the new Item Forge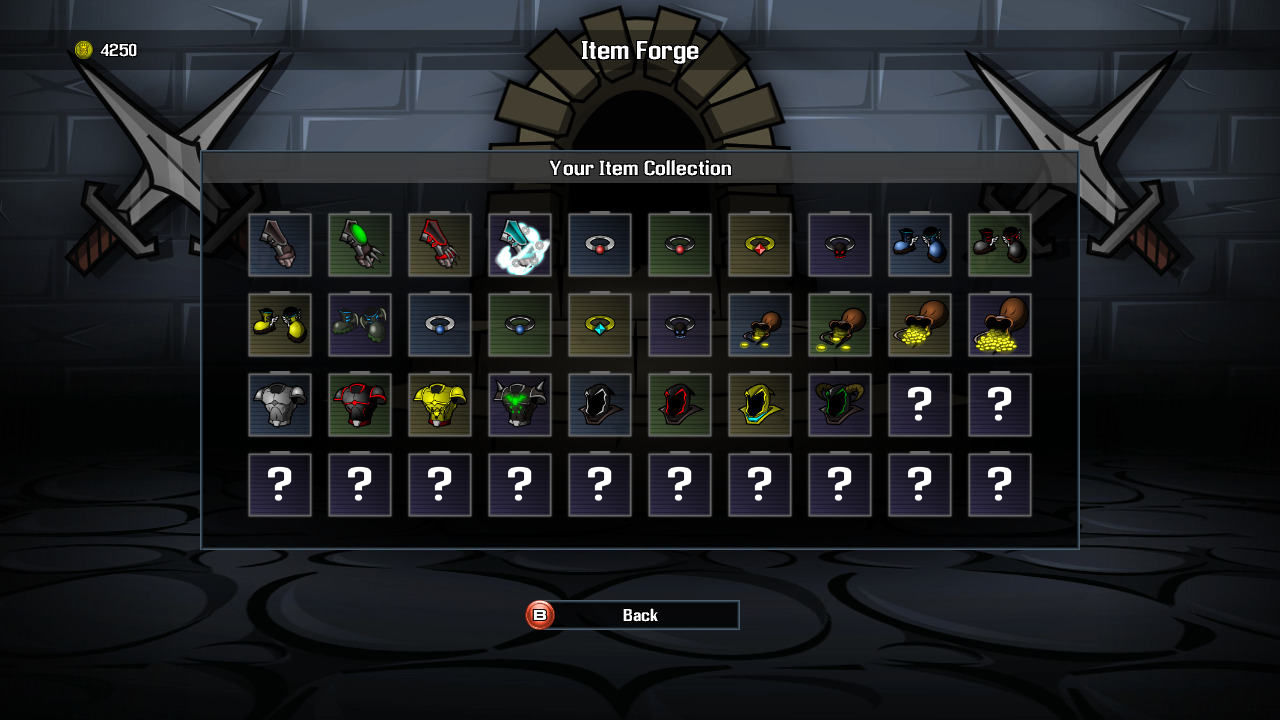 Items, and thus blueprints, come in different rarities: Common, Uncommon, Rare, and Legendary. The rarer an item, the less likely it will drop from treasure goblins. This common approach adds much to the joy of collecting items. Most items only have stat effects, while Legendary items always have an additional unique power. The exciting procedure of turning a blueprint into an item has been captured on camera, enjoy!
More On Our Homepage
As always, don't forget to check out our homepage for more. Meanwhile, there's a newsletter you can subscribe to. This means you can now make yourself never miss anything again! Isn't that great? You should celebrate this with us by subscribing to our newsletter. Why don't you watch us here on IndieDB in the first place?
Never Heard Of Us Before?
How can it be? We must be doing something wrong. Catch up quickly and watch the teaser for the game we're talking about all the time.