New features:
Added tabs to escape menu.
Added Camera Sensitivity slider on Game Options and Escape menu.
Added snap distance slider on Game Options and Escape menu.
Added clear world button in Escape menu.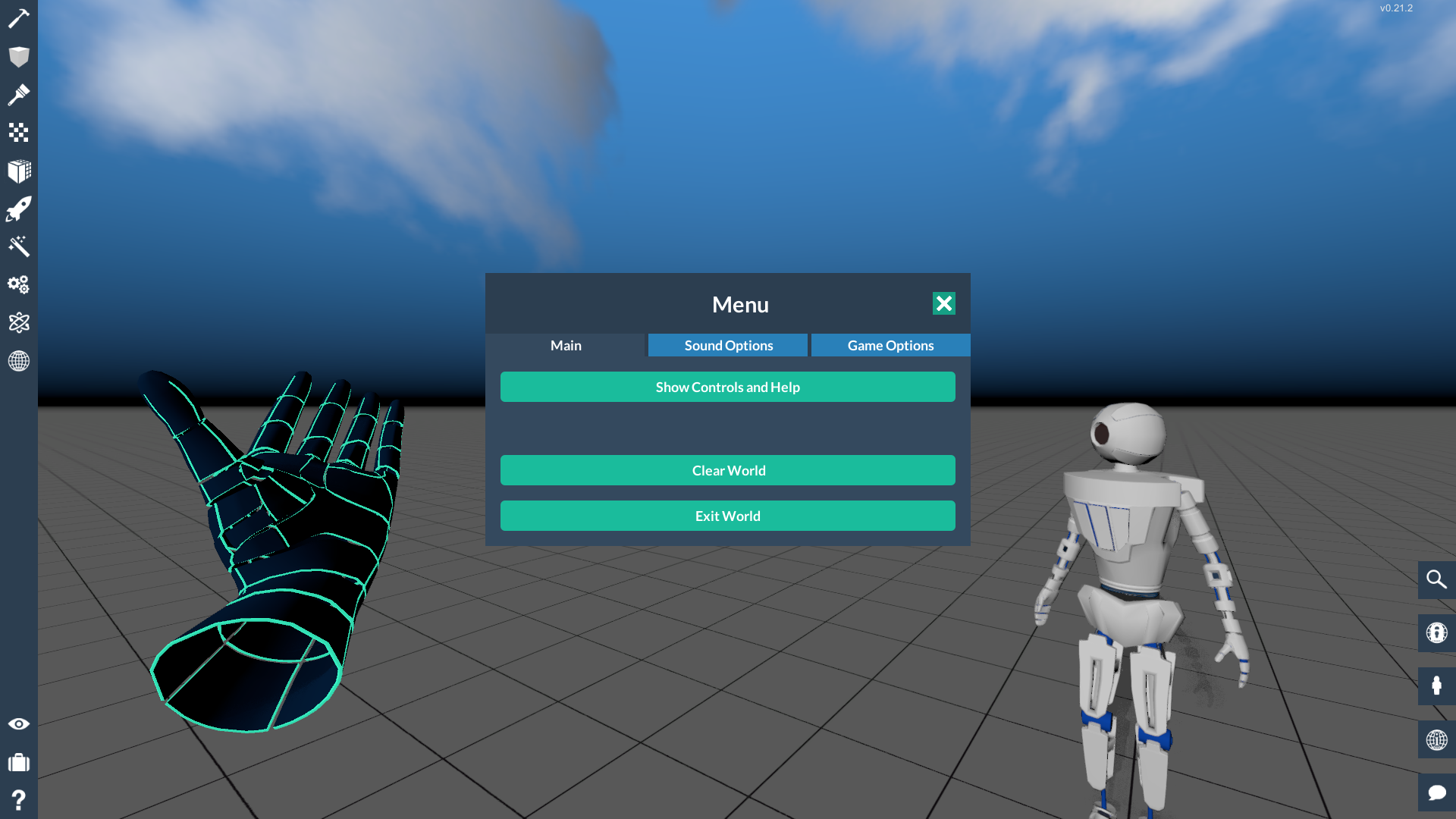 Added World Creator name and object count on the save files.
Players are now able to hide the frame of a sign.
Added new challenge maps
Improvements:
Added notification when an object is cloned.
UOI now opens automatically when selecting a unique item.
Animation gadget stores rotation when origin is set.
Added delete and overwrite item / world confirmation.
Bug fixes:
Fixed a bug when skybox draws over terrain.
Fixed a bug when making groups with gadgets attached physical.
Fixed a bug where colour picker would not appear when trying to change sign text colour.
Fixed a bug where sign text colour would not display in GUI.
Known Issues:
When loading a world with springs the connections are not always loaded correctly.
New Avatar will change the saved avatar files. Re-make and save the avatar again - sorry!
HOTFIX:
New users will now be able to instantiate the game correctly
If you are wondering about the new challenge maps, check out Tim's latest blog post!
New Avatars
Come pay us a visit! @ Facebook.com Twitter.com Uemeu-official.tumblr.com Youtube.com
---