Pre-Alpha v0.21:
Our "productive" team at Monorisu Games has grown to a considerable amount since last year (4 new people, what a break!) and it's starting to show. This may no be much, but it's a good start to something that has the potential to be wonderful. Here's what we're showing off for this article:
Animations:
So we've finally mastered the arts of animation. After several excruciating keyboard smashing, monitor punching, chainsmoking days of getting familiar with Unity's animator system, we have produced something to spice up our steaming pile of innovation.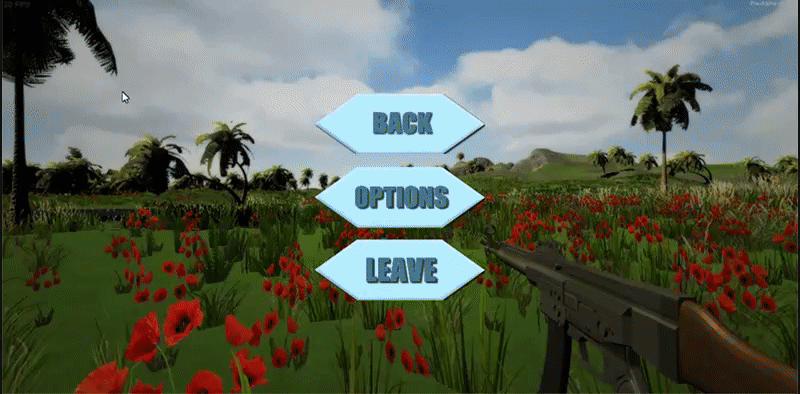 As you can see, everything feels a bit less like cardboard now. v0.21 will now feature special tool bobbing animations (improves the feel twenty-fold, if you ask me), shooting animations, and a new aiming down feature.
New Axe Tool:
Here's something you can't do without on an Indie game, an axe!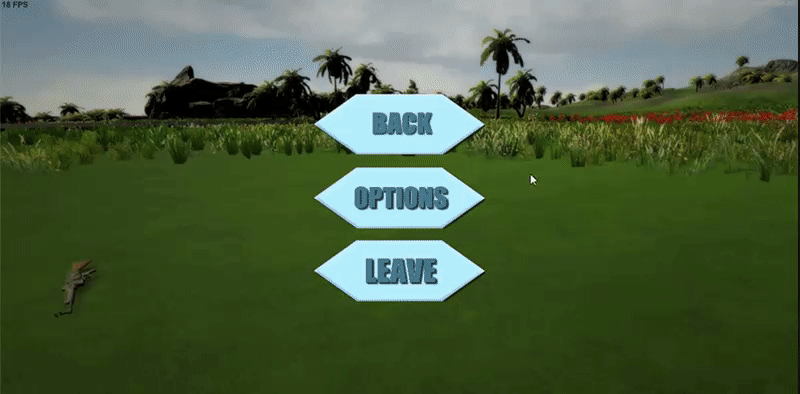 A new axe tool indeed it is indeed. This will have 2 main uses: Getting some of that precious building material, and eliminating any threat to you or your friends. Granted that they aren't armed with something that has a bit more reach to it. Run around, swing it around, chop that wood all day, it's an axe.
Flight Model Improvements:
Incase you've ignored our Discord server's senseless announcement spamming and our occasional GIF/YouTube link drop on this website, we will also be showcasing the improvements we've made to our own flight model:
Flying your plane into a body of water is no longer something for you to laugh to yourself over. It is now doomsday for you and your very expensive equipment. Planes will now die and slowly sink into the abyss, forever lost (until you salvage it, of course).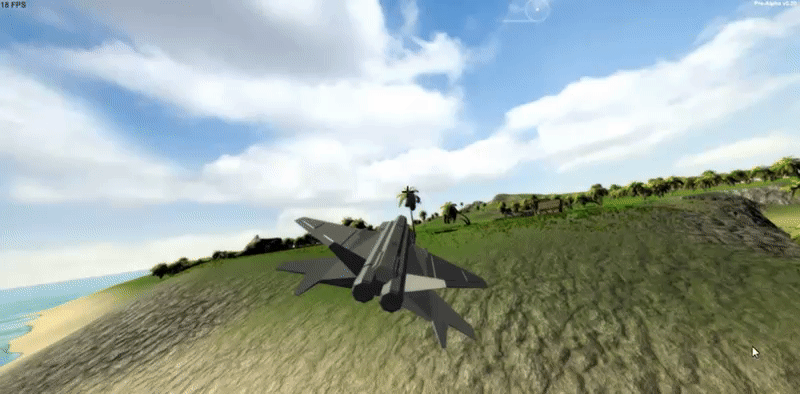 Besides the implementation of God's wrath, planes now come with a sexy pre-packaged reticle to aid you in both knowing which direction your plane is pointing to exactly, and strafing a small village. Whichever way you want to go with that is up to you.
Much-Needed Bugfixing:
This one doesn't get a cute video, I'm afraid. Because of my sudden spell of writer's block, here's a bullet point list of our efforts.
Swimming through the ocean floor is no more
Fixed a bug where rather than aiming your gun down, the gun would develop epilepsy
FPS has improved immensely, thanks to some "de-spaghettifying" our team has done to the code
Reloading actually reloads the gun now
You no longer take fall damage from simply jumping
This is surely just the beginning of some major progress that our team has to offer. Tune in next to to hear about v0.22!