We just released a new development version of our game.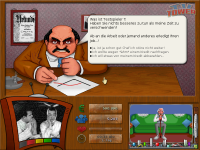 Issues found by the community were fixed, audience calculation got improved. Our sources (available at GitHub) got revamped in many parts to incorporate our new framework "Dig" (also available at GitHub).
Gameplay of TVTower never felt smoother - check it out now and download (Linux, Mac, Windows) it for free (no costs, open source!).
If you feel encouraged - drop a comment in our forum.
If you are interested in more news about the development of our game, follow us on Twitter or get in contact with us on Facebook.