Summer is time for brand new stuff.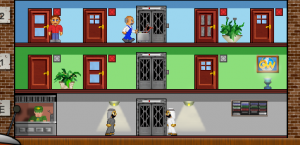 It's me again and. a new month, a new release. A big bunch of changes awaits the brave players.
Do not hesitate to check it out, click the download link and give our little gem a chance.
New features: Weather system (summer, winter, rain, snow, sunrise/sunset, ...) works hand in hand with the new day-night-cycle, new weather forecasts for the beloved news agency. Terrorists are now available for testing - press "T" ingame, Stations bought have delayed activation. New rooms got added. As usual all reported bugs got fixed. For a more complete changelog have a look at our project at github.
Check it out now and download (Linux, Mac, Windows) it for free (no costs, open source!).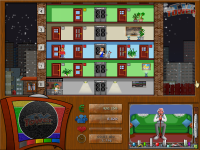 Fighting with a bug? Having a nice idea to incorporate in the game? Drop a comment in our forum.
If you are interested in more news about the development of our game, follow us on Twitter or get in contact with us on Facebook.