At Arcade Pulp, we are strongly committed to our equal opportunity program. We encourage young girls to empower themselves using circular saws, in order to save the Earth from the Ninja-Cyborg Menace.
For educational and inspirational purposes, of course.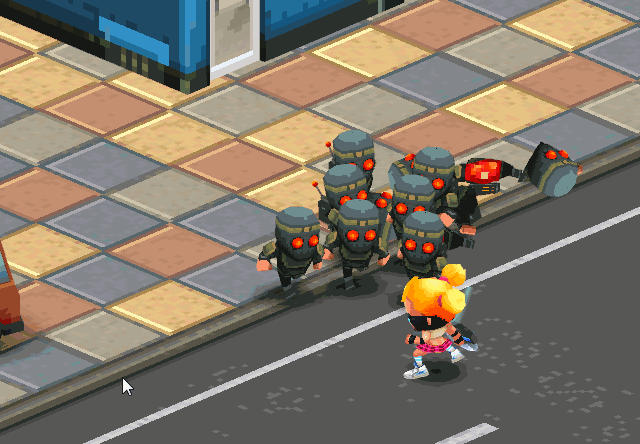 Please note that this video illustrates the work of a professionnal bad guy slicer, please don't try this at home.