After a few reviews I spoke with some of the people who have already purchased Tumball and found that they consistantly thought the screen resolution was poor and ruined the graphical appeal of the game. I've since then put all my efforts into resizing the game and an update will roll out in a few days. The new update features nicer GUI and menus, a larger view making it easier to solve puzzles and find your way around and a change to the story telling that explains more and generally increases the feel of the game.
This update will only roll out after a few selected beta testers have given it the all go, as to avoid any unwanted problems. In the mean time I've uploaded some of the comics that appear in game through out the stages for you to take a look at.
Here's the first one: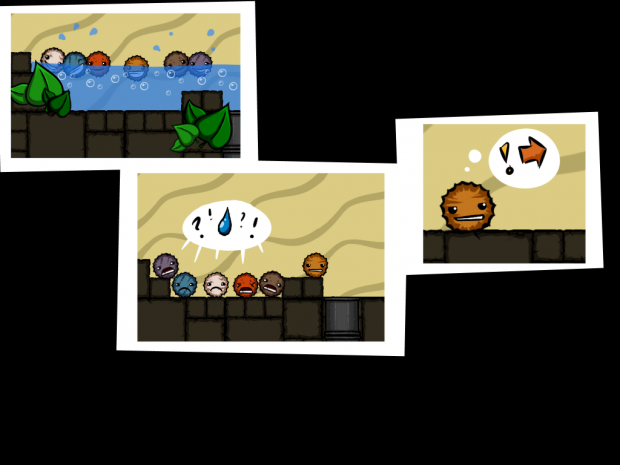 The other thing I'd like to mention, after conversing with Framer is that sometime later this year Tumball may be featured in an interview in the Macedonian IT Magazine Enter ! This would be an amazing opportunity for me as a young upstarting game developer so I'm very much looking forward to it.
That's all for now. I'll post again when the HD update is released.