"Boolba Entertainment" game studio is developing a real-like mining simulator called "True Mining Simulator". The player will experience all the problems that day to day miners encounter.
"We want to show a fast-growing market of crypto-currencies in our game: how from electricity and videocards non-existent money are extracted, which later are exchanged for real ones and are spent in the most unexpected way"

The player needs to monitor his equipment, predict (or guess) the behavior of floating exchange rates, plan farm and entertainment expenses, quickly solve incoming problems (for example - extinguishing burning video cards), fight stress with the help of alcohol and chaste girls. And if something goes wrong, you can always sell the kidney.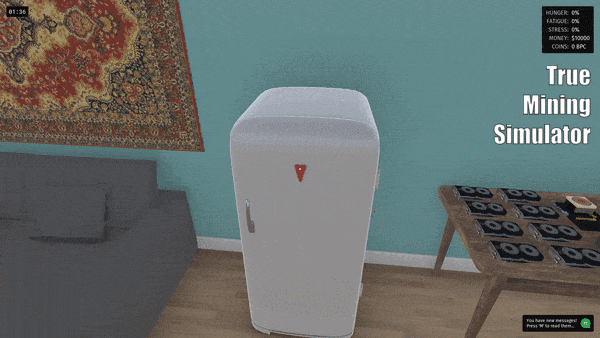 For the first time the game was demonstrated to the public at the international game conference DevGAMM in Minsk. The next step of "Boolba Entertainment" studio will be the Kickstarter of the game, which will begin just in 2 weeks.