Trick 'n' Kick - Offline tutorial and training version release

Hi! I've released Offline Tutorial and training version of TnK. Now everyone can learn how to play TnK, or how hard is to play TnK. :D It is offline version, so players can practice even when alpha-server is down (it happens most of the time). It is multi-platform and portable application. Hope you will like it, feel free to try it, and send feedback in forum or facebook.
Sorry for delay, there was some problems in compatibility with Windows 10, should be ok right now.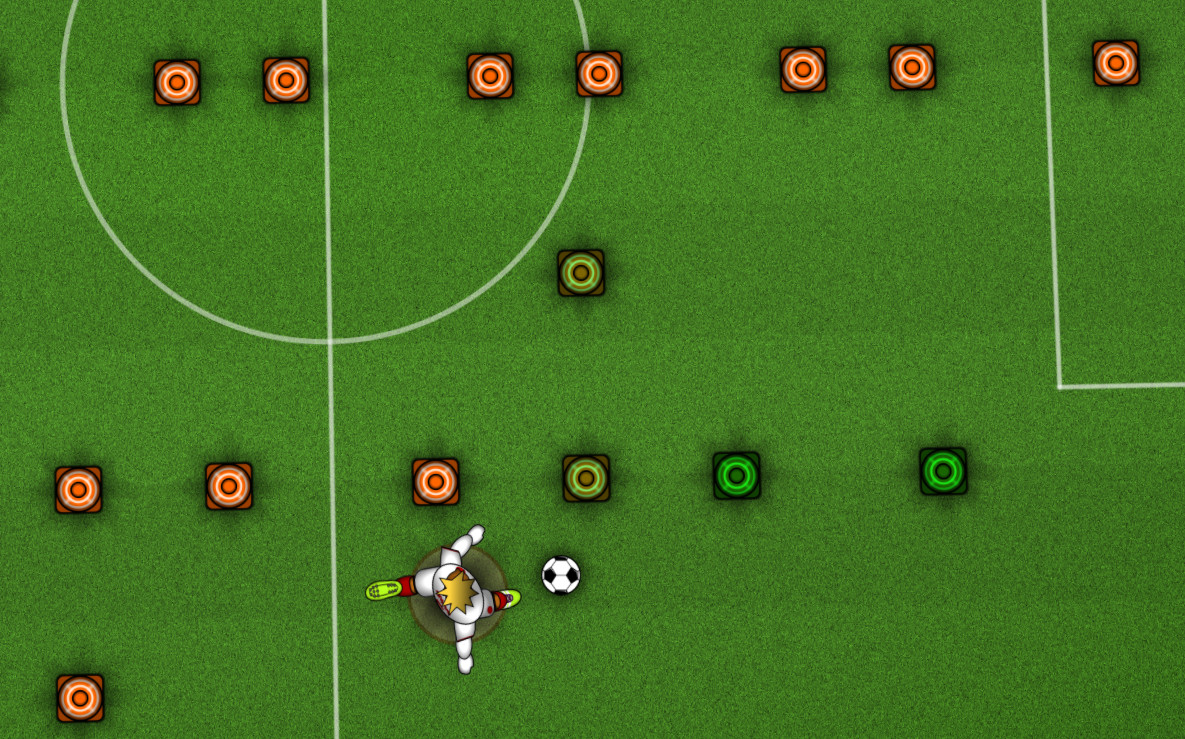 Requirements:
- Cpu: anything better than old AMD XP (or Pentium 4) is enough
- Ram: 512 MB
- Graphics card: just support for OpenGL required (even intel graphics are ok)
- Software: Java
- Windows versions: tested on XP,Vista, 7, Windows 10*
- Linux distributions: tested on Debian, Ubuntu, Mint, Fedora**

* may occur some problems
** others should work too, just be sure to have java and graphics driver in system
Installation:
1. Download archive from here.
2. Make sure you have Java and proper graphics driver installed in your system.

- Windows
3. Unzip archive anywhere you want. (C:/Games, C:/Program Files, Destkop, etc.)
4. Double click on "make-shortcut" script in TnK folder.
5. Run game with double click on TnK shortcut.

- Linux
3. Unzip archive anywhere you want.
4. Make run.sh executable - run game with it.
Tutorial:
In tutorial NPC explains and shows how to play TnK - like basic moves, shots, ball control, etc. Some moves are missing (skills), because they are in development. After finishing tutorial, trainings are unlocked in main menu.
Control training:
In this training player can practice character and ball control. Goal is to move ball between all training cones in time limit. Player gets score, and go through 20 levels.

Shots training:
This training contains Npc that take role of the goalkeeper. Player shots ball and try to score a goal. If he scores 4 times, then he proceed to next level. In 10 levels from 11 are obstacles in form of training cones. Player practice shots and ball control in box.
Goalkeeper training:
Npc shots ball from outside of box, and player practice goalkeeping. If he prevent 85% of shots, he can proceed to next level. There are 10 levels, and in each Npc shots faster.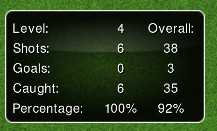 That's all for now. Feel free to try TnK. I hope you will like it, and don't forget to send feedback in forum or facebook.