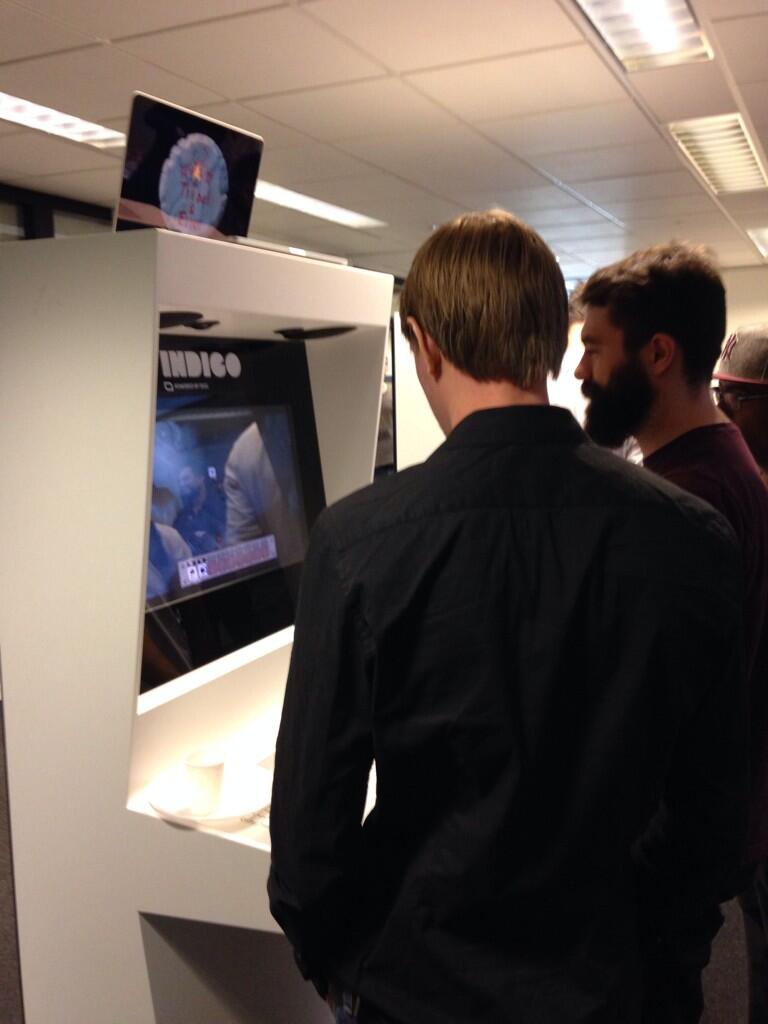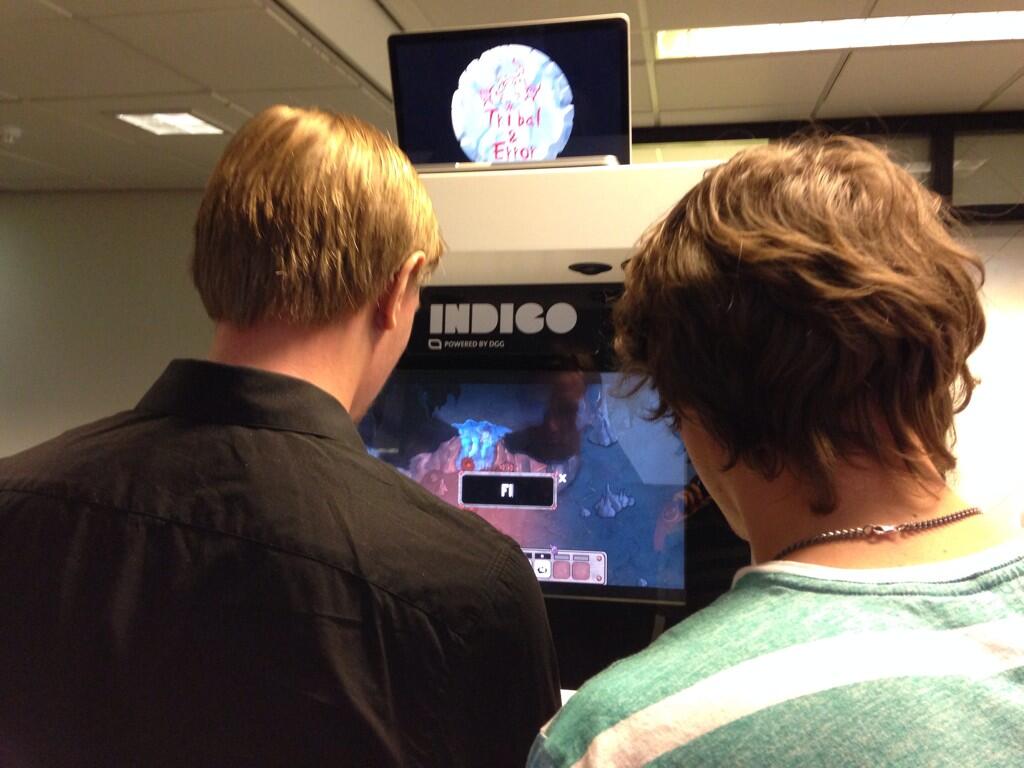 We got the chance to show off our game at the Dutch Game Garden during a network lunch.
We got our own booth along with 3 other game developers that had a game to show.
The network lunch is a once-a-month event created to bring people in the gaming industry together and let them share ideas and make new contacts or even get jobs or projects.
It was a fun experience for us to watch several people, that share the same passion as us, play our game.
Everyone that played the game had much fun and smiled when finishing the demo.
Every run went flawless and we didn't have to worry about gamebreaking bugs.
We got a lot of useful feedback and tips and even new ideas.
We also talked about other stuff, met new people and played some of the other games that were in development just like us.
Afterwards we went and treated ourselves to a nice cold beer to celebrate a good afternoon.