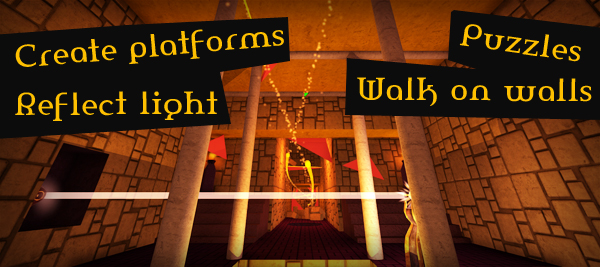 The waiting is over! We are so proud to present our First-person platform puzzle game to you!
What is TRI about? You create triangles to build platforms, overcome obstacles, walk on walls, reflect light rays and lasers, and more. It is still work in progress, and even substantial parts of the gameplay and design might change in the near future.
FEATURES:
freeform 3D platformer
build triangles to overcome abysses, reach unknown places, and walk on the walls and the ceiling
control light rays and destroy obstacles with dangerous lasers
explore the dungeons of TRI, collect treasures and solve puzzles
What you'll get with the PRE-ALPHA
every update from now on
play the game now, why wait till it's finished?
price discount
feel extremely good, because you helped an indie dev making this project
follow the design process and give valuable feedback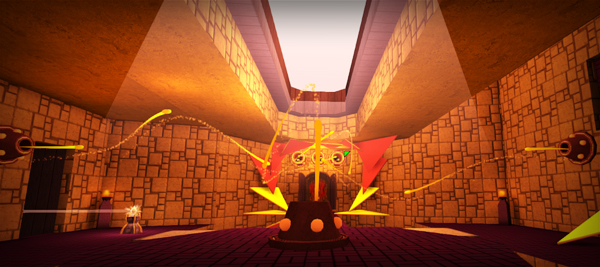 I want this game!!! Where can I get it?
Buy TRI directly from DESURA or us - RAT KING!
More infos? - Yes, please!