Well well well. It's been a week now, and Napoleón has had ample time to dry off. We were going to announce our two winners today, but, well, let's let Napoleon say give the news!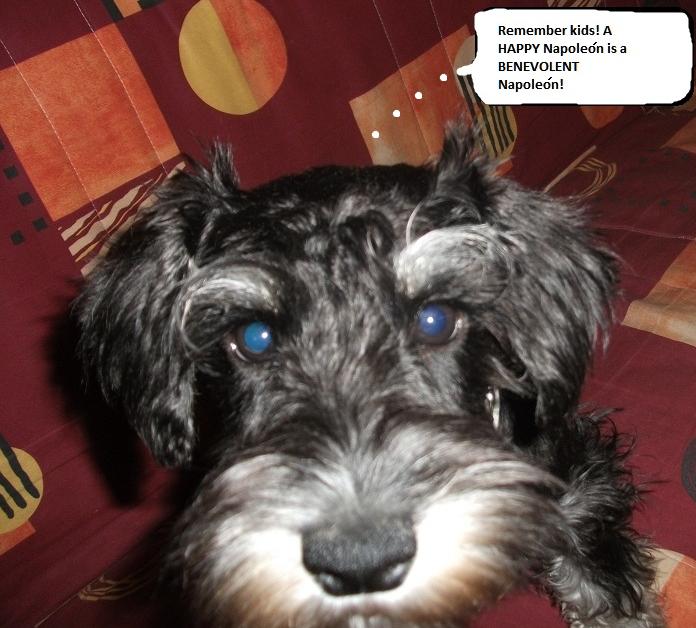 "Your comments have helped dry my humid spirits, and have elevated me to nirvana, in a show of utmost grace, let me bestow not two, bet ten games upon you!"
That's right, we are trying to hand out as many copies to our fans as possible!
Here is a video of the draw itself!
And here is a list of the winning comments!
Someone wrote: liamdawe
Is this an epic comment? Probably not, nothing to do with the dog either (although i really want a dog!), I have just had a baby (well my partner, not me, i mean that would be impossible for me to do that) and need another game to keep me busy when hes alseep and i'm not.....oh and so I can also keep up with the development and post regular news on it for gamingonlinux.com ;)

The|Lui-G
Nothing justifies washing your dog. Not even doom music

VMetal
I would demolish my house since it lacks the proper zone structure for bedrooms and kitchens and a total lack of a proper workbench, but that would clutter my stockpiles (Mom says I just throw stuff on the floor but we know its all very well planed, right?)
The thing is, to make a proper home, dungeon crawl and get rich I need to be prepared! What better way to do so than getting a copy of this simulator? I heard around that this is the most accurate one for such a daunting task. If a dog named after a dwarfish conqueror believes such gift can help my cause then please do deliver.

SmackleFunky
This comment is not very creative

MarcusM
._.

lolpew
Disclaimer hmmm? I could go on about how amazing this game is or I could just say, lolpew

dncmaster
Sometimes I dream about cheese

Onemegatongamer
On the first day I made a house!
On the second day I made a town!
On the third day I made man!
On the fourth day I failed :(
And on the fifth day everything I did was undone!
For I am the gamer that fails and as such my town fails with me.
Oh and tuff tiddlywinks my man that goblin thought you were tasty and you were a panzy :\

KingHeftig
"Imagination rules the world..."
~ Emperor Napoleon Bonaparte.

cheesybob1
Sorry, but the epic comment is in another castle.
We hope you have enjoyed our little giveaway, expect more fun in the neat future (or whenever Napoleón rolls around in mud again!
- SMP