Hello!
We just wanted to share this wonderfull news with you: Top Hat reached 75% on Steam Greenlight in just 3 days. Only 25% left to get Greenlit! This result is a huge for us, we did not expect such a response. So, here are some statistics: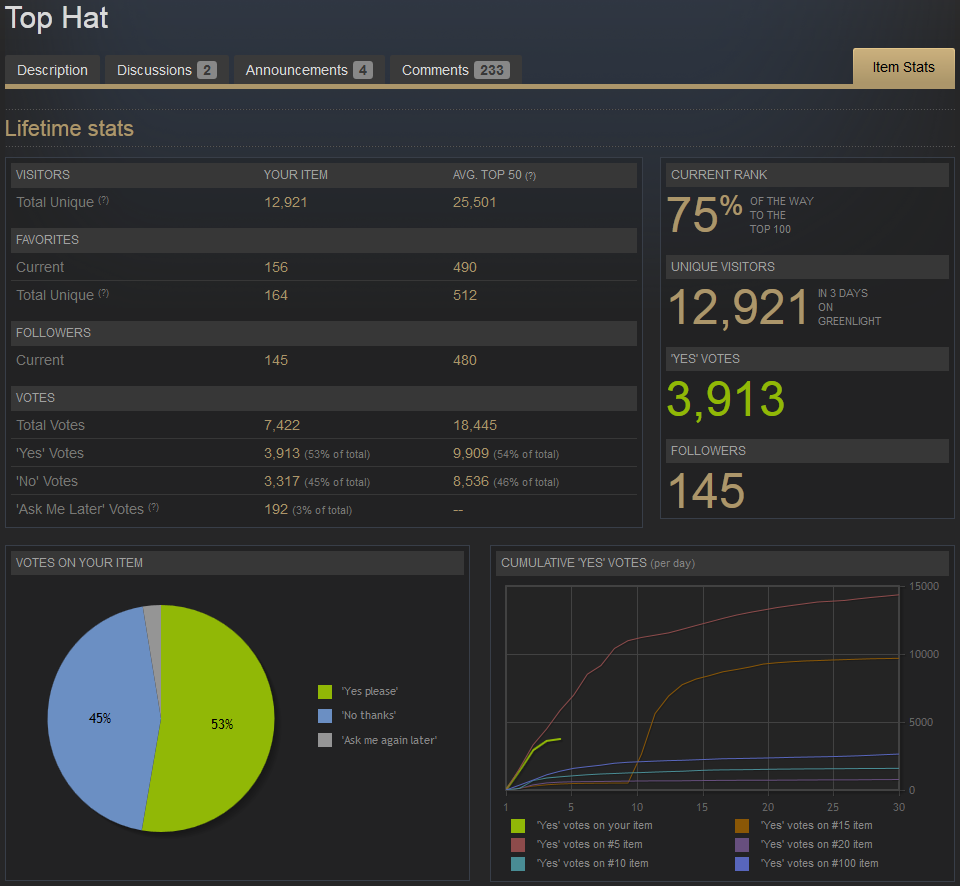 Almost 85% of views are directly from Steam and we didn't made any campaign for that. Only 25% to go, now it's gonna be difficult. I think i need to do some magician tricks and pull it out of a hat...
By the way, here's some fresh GIF with some new eye candy:
Don't forget to help us with your votes on our Steam Greenlight campaign and tell your friends about it!
So nice, isn't it?