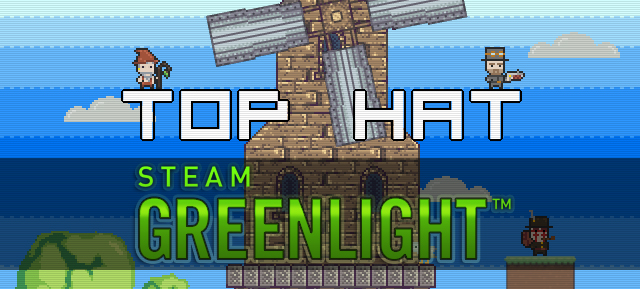 Hello everyone!
We have some great news – Top Hat reached 50% to Top 100 on Steam Greenlight after 24 hours! We arereally happy, we didn't even think about such an result. Here's the photo of how it looks: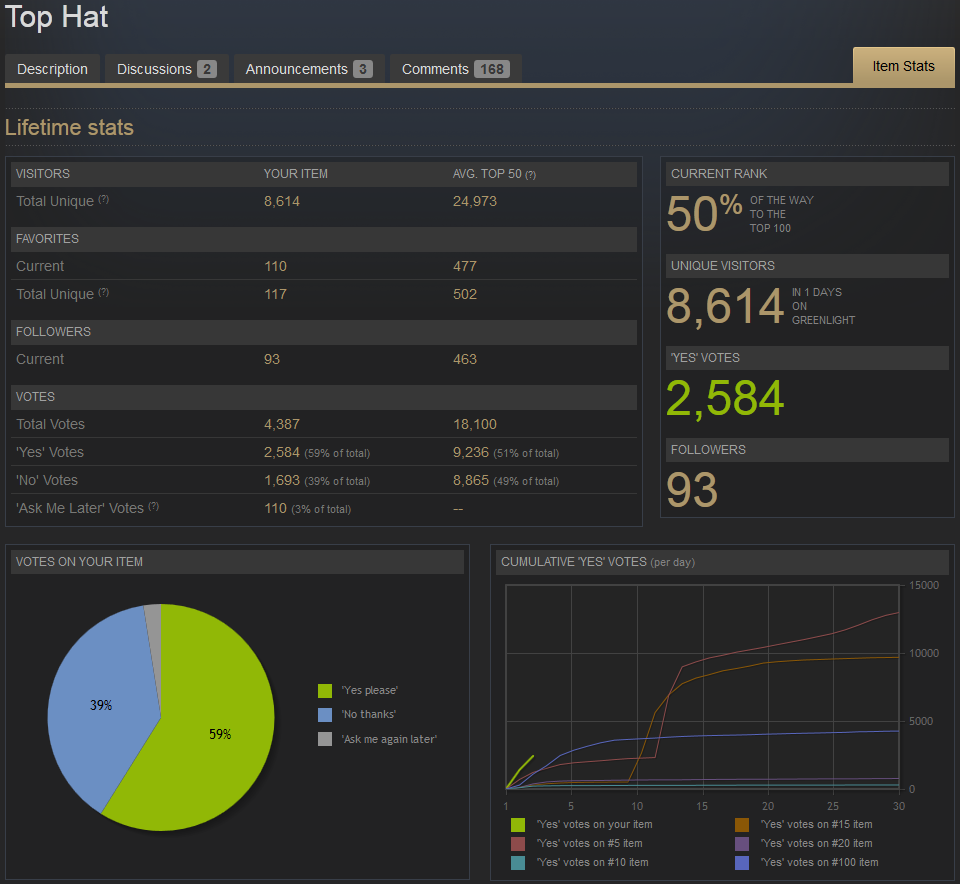 So, now we need to reach next 50%. Don't forget that you can buy Top Hat directly from our SHOP and we will provide Steam Key to you after we pass Greenlight.
Wish us luck and don't forget to share this info with your friends!