GOOD DAY!
We have passed the Steam Greenlight yesterday and it was just 10 days after we have started the campaign! I want to show you some statistics from all these days in one place. First 24 hours were really strange. We have started the GL and I was just sending a lot of emails to polish and foreign press. Also, we were starting many threads on forums etc. And suddenly, my friend asked me "Why don't you answer the comments on GL?!" and I was like "OH, YEAH, UHM!". After sending many of emails I've started to do that. And what? There were dozens of comments after few hours! I was really stressed out but also very happy after the first day. And we reached 50% after just 24 hours!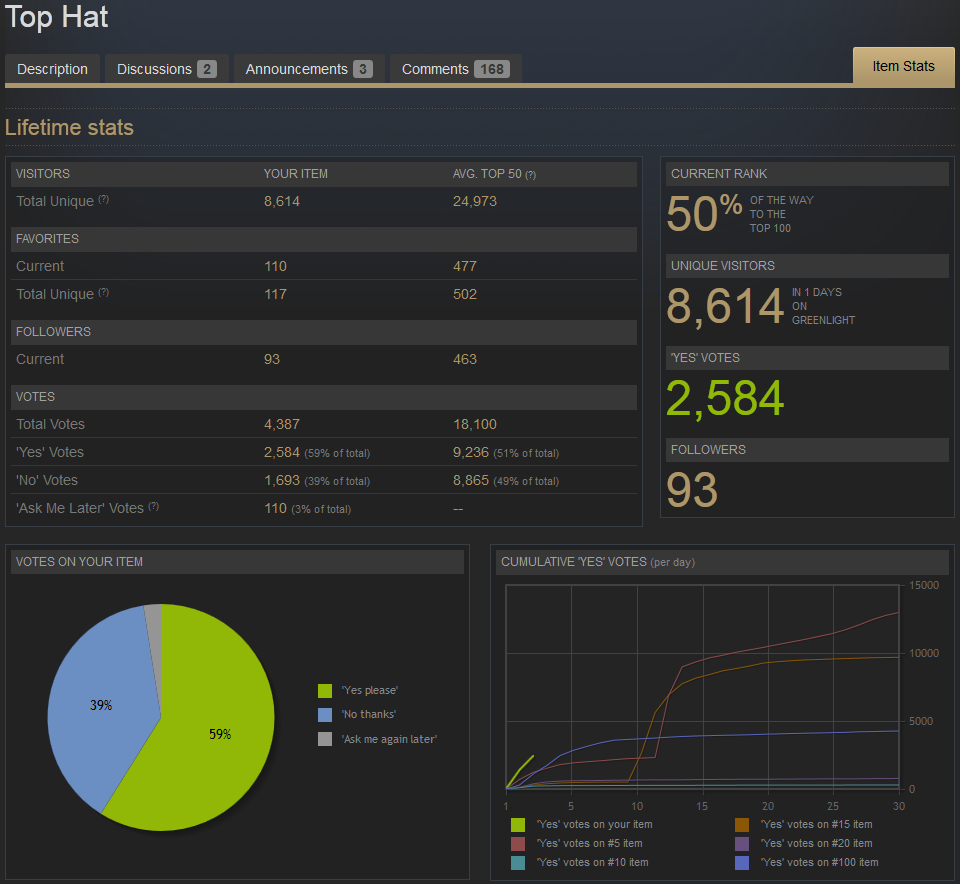 The second day was really exciting too. News about Top Hat and our GL campaign started appearing all over the internet. On the third day we were still going strong – we reached 75%.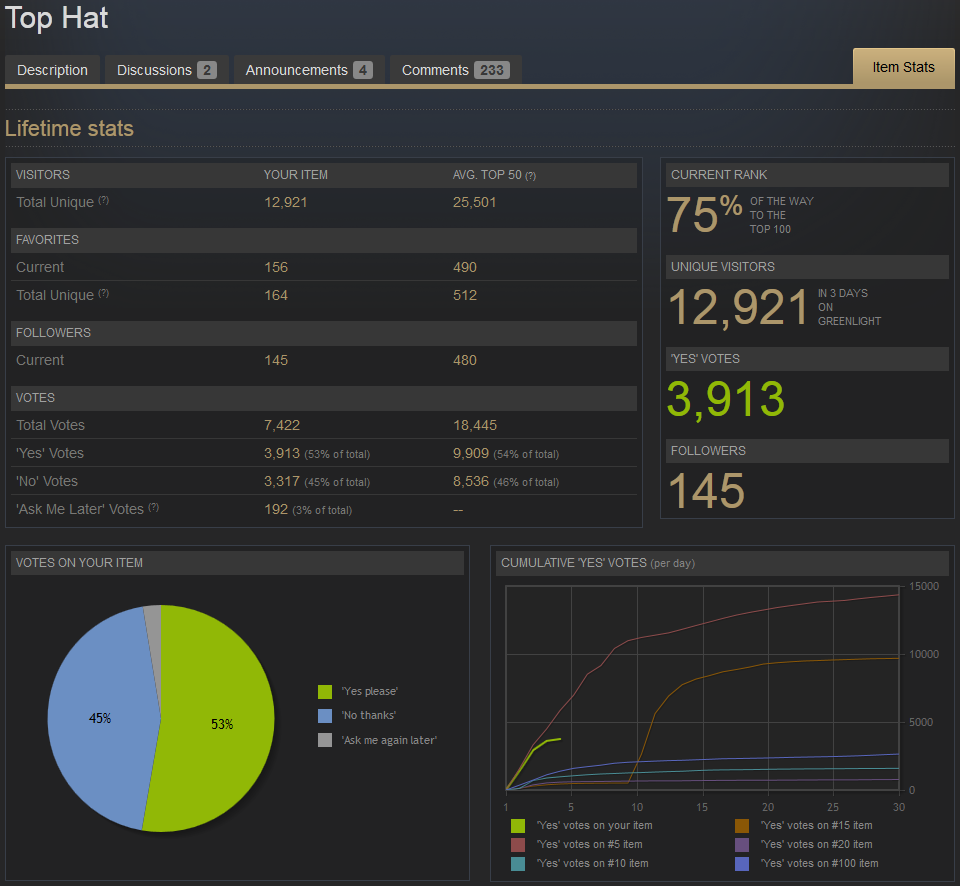 We've made one small mistake, though – we haven't connected our GL page with Google Analytics until the second day. Anyways since we got Analytics working we had 70% views coming directly from Steam.
After seven days we've reached 55th place in Top 100, but shortly after that we've started to fall down. And on the day we passed the greenlight, we were on 61th place.
And here are our stats one day after we've passed the GL.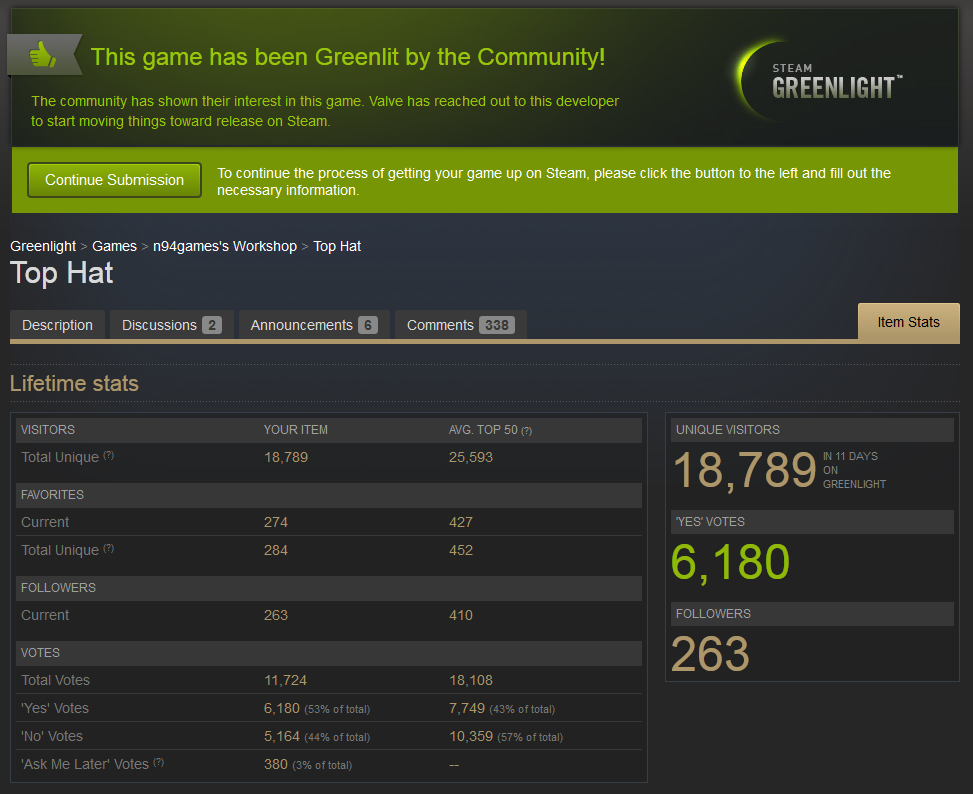 It were really exciting but also stressful days. Maybe nowadays the threshold to pass the Steam is much lower, but for me and Mateusz it's still a huge achievement that we got Greenlit.

Now we need to do paperwork and publish Top Hat on Steam as soon as possible!