So I keep saying repeatedly that I'm going to work on the Overgrown/Ruined/Jungle environment but instead find myself fixing other things instead, well this week I actually managed to get something quite nice up and running. This area of the dungeon has long been abandoned by humans thousands of years ago. What remains is inhabited by other races of a tribal nature… Expect lots of Arrow Traps, Ancient Artefacts and Secrets!
Here's a few work in progress screenshots featuring our new "Mayan" style tileset from Matthias. You can view more high res versions here if you prefer: Tinykeep.tumblr.com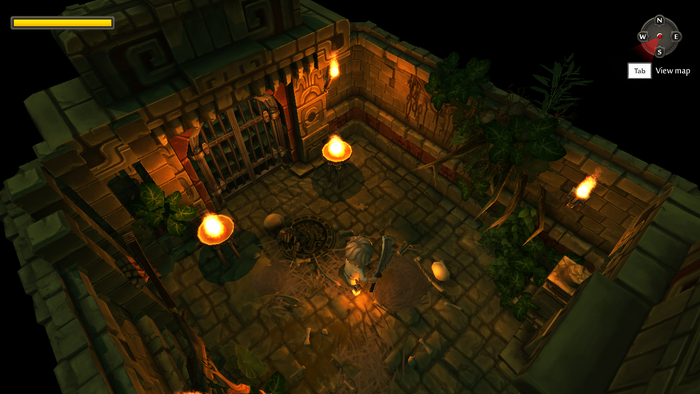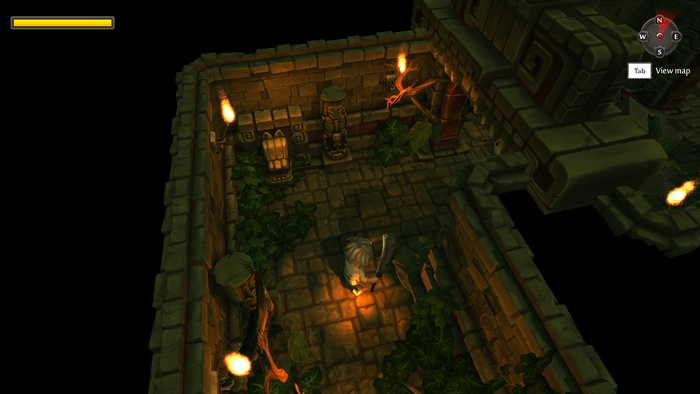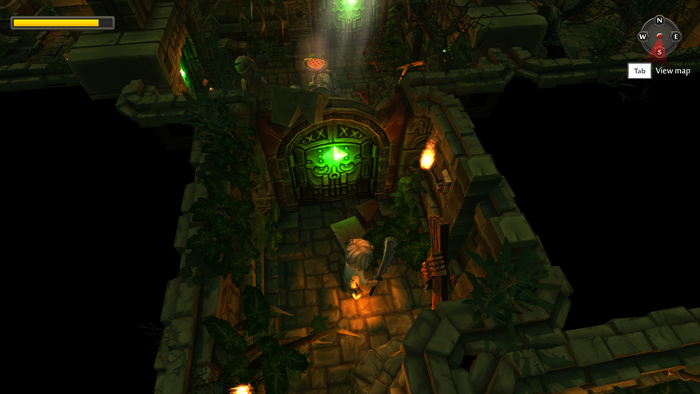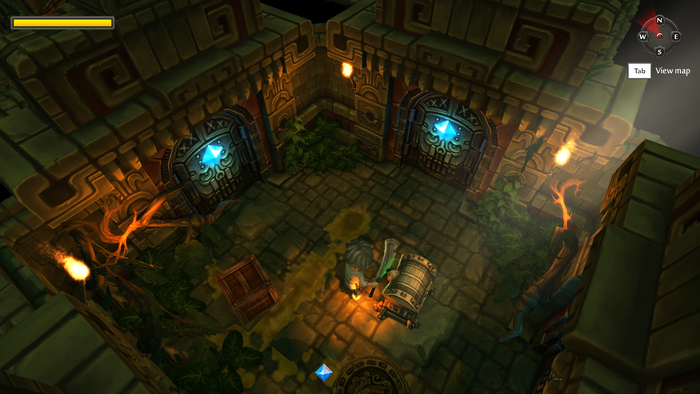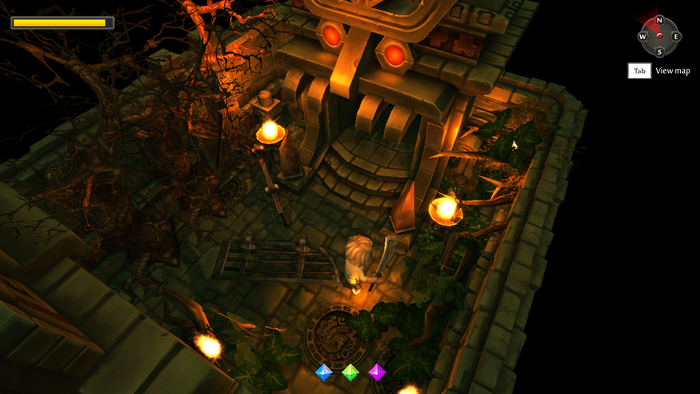 Kickstarter Projects We Love!
There are simply too many amazing projects on Kickstarter this month for us to list them all individually, so here's a small list of the ones I'm keeping an eye on:
Mighty Tactical Shooter
Kickstarter.com
One of my favourite genres is space shoot 'em ups (aka shmups) but Mighty Tactical Shooter brings a fresh turn-based twist to the standard formula. I've played the game (and met the lovely developers) at both Rezzed and Radius, and while the idea is not completely new (R-Type Tactics comes to mind) this one is absolutely fantastic and actually seems to pull it off in the right way. The campaign has only been going a few days and is doing really well - snatch this up when you get a chance!
TerraTech
Kickstarter.com
I already mentioned this one before, so this needs no introduction. Basically Lego, land and air vehicles, RTS, robot wars, FUN. The campaign has seen an amazing first week of pledges, however is now experiencing a slight slump which is to be expected as in any other Kickstarter. So I just wanted to push this out there again. Easily my most anticipated indie title this year.
FranknJohn
Kickstarter.com
Another project I mentioned a few weeks ago - with a lovely art style and game design choices close to my heart it would be a shame for this not to get funded, plus they agreed to add a TinyKeep themed "skullcap" to their game. I want to see this happen! Oh and did I mention they just announced co-op now? :O
3 days left to raise the remaining £18,000 - doable?
Splee & Glob
Kickstarter.com
You may remember a game called Ghost Control by Volker Ritzhaupt - something I mentioned way back last year. Well the developers have returned with this new tower defense inspired title, and it looks amazing! I'm a bit of a sucker for wacky character designs and gorgeous environments...