So I've been spending some time putting the levels and environments together into one cohesive whole, which means getting the narrative done and the difficulty curve just right. Ben has finalized Maggie's script, which has literally just been sent off to our voice actress Kathryn. I'm also starting to think about what kind of secrets to put into the game. Oh and the buffs/upgrade system is ready to be implemented, which should make progression much more satisfying.
The Monsters of TinyKeep
In addition to the environment work, which you will have seen on the previous updates (Overgrown Ruins and Hellfire), arguably the other more important things I've been finishing up this week are some of TinyKeep's unique monsters. I'm aiming to have at least 20 different types of monsters (including bosses) across 4 environments, and hopefully more if I have time to balance them all before release.
Here's a few sneaky animated GIFs of what's in store:
"They" have arrived:
And they sure pack some heavy firepower:

But don't underestimate the Skeletons:

Myself testing out the Skeleton AI on really hard difficulty:
Other Fancy Screenshots
Unlockable Big Head (DK) Mode: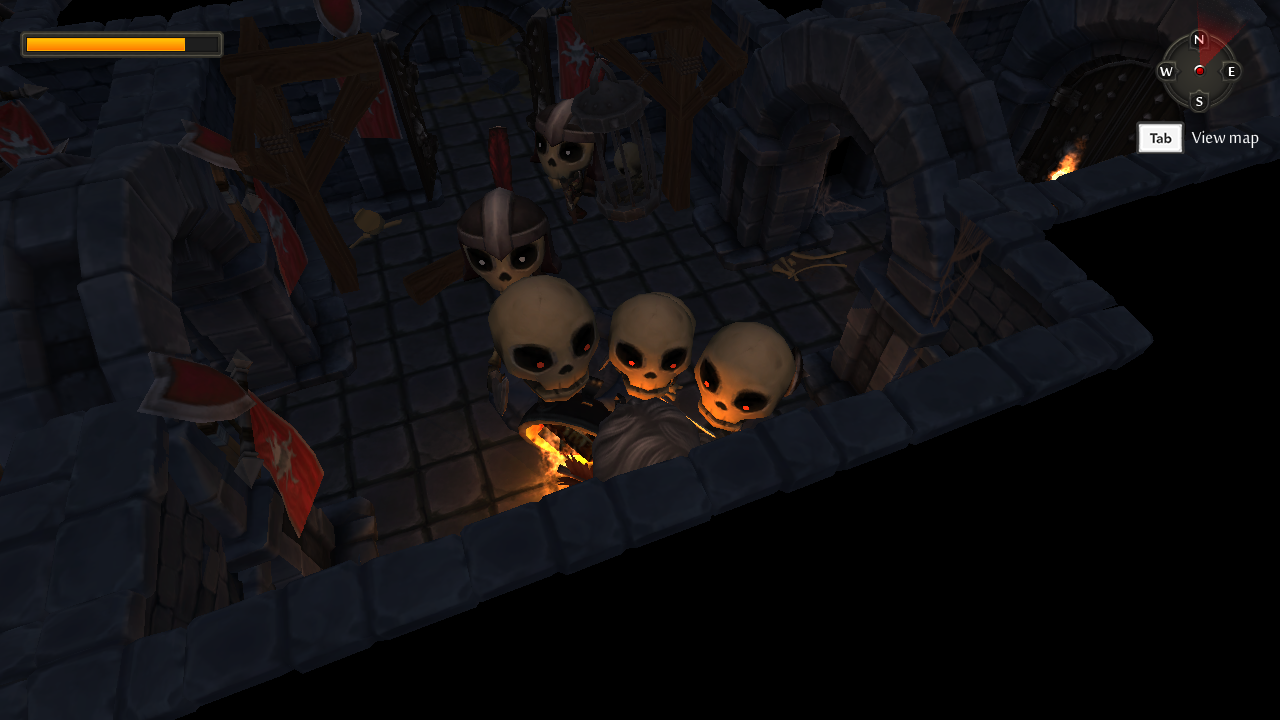 Unlockable Tabletop Miniature Mode using Tilt Shift Lens Blur: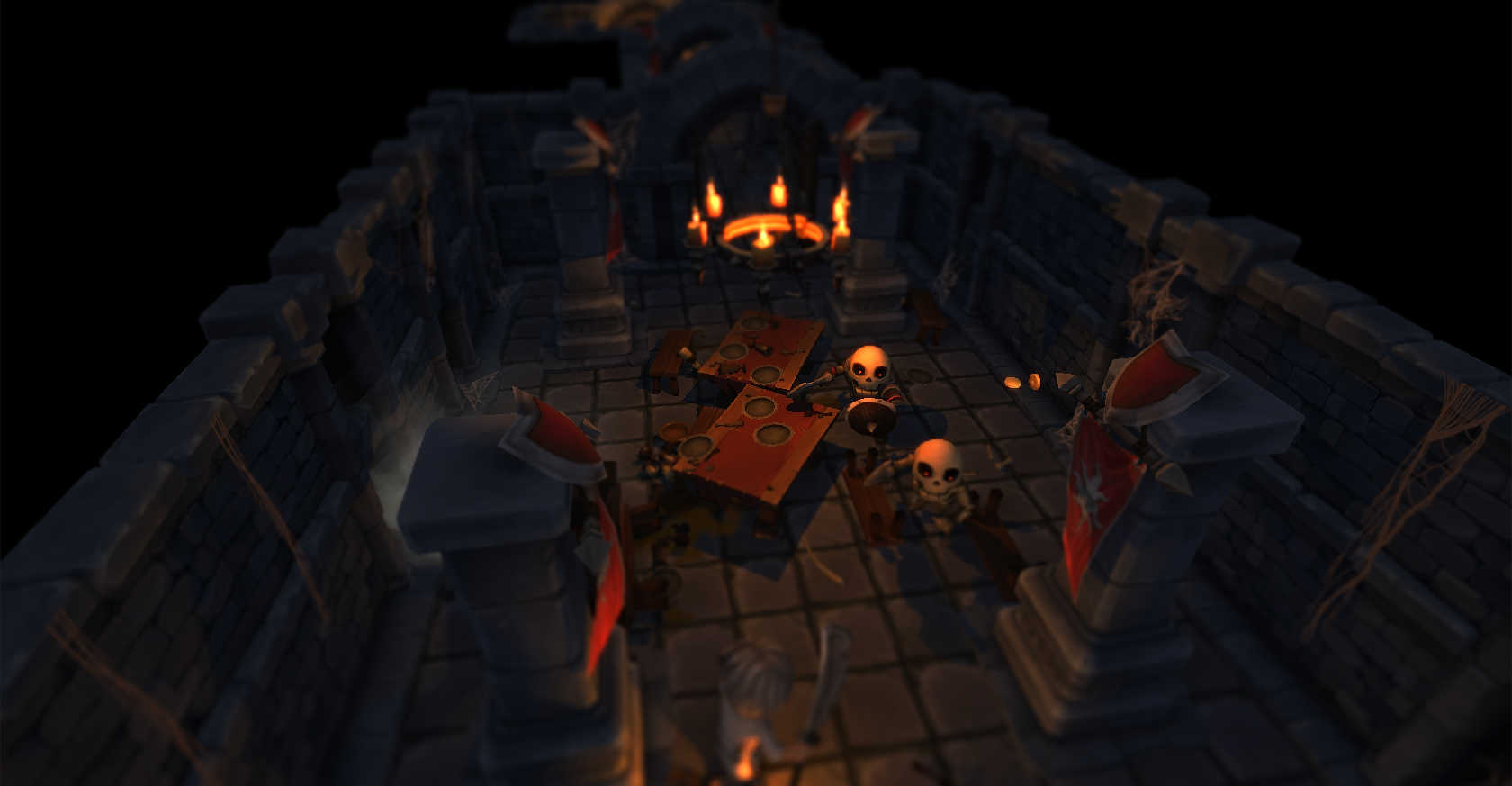 Demon Exploder Promotional Screenshot: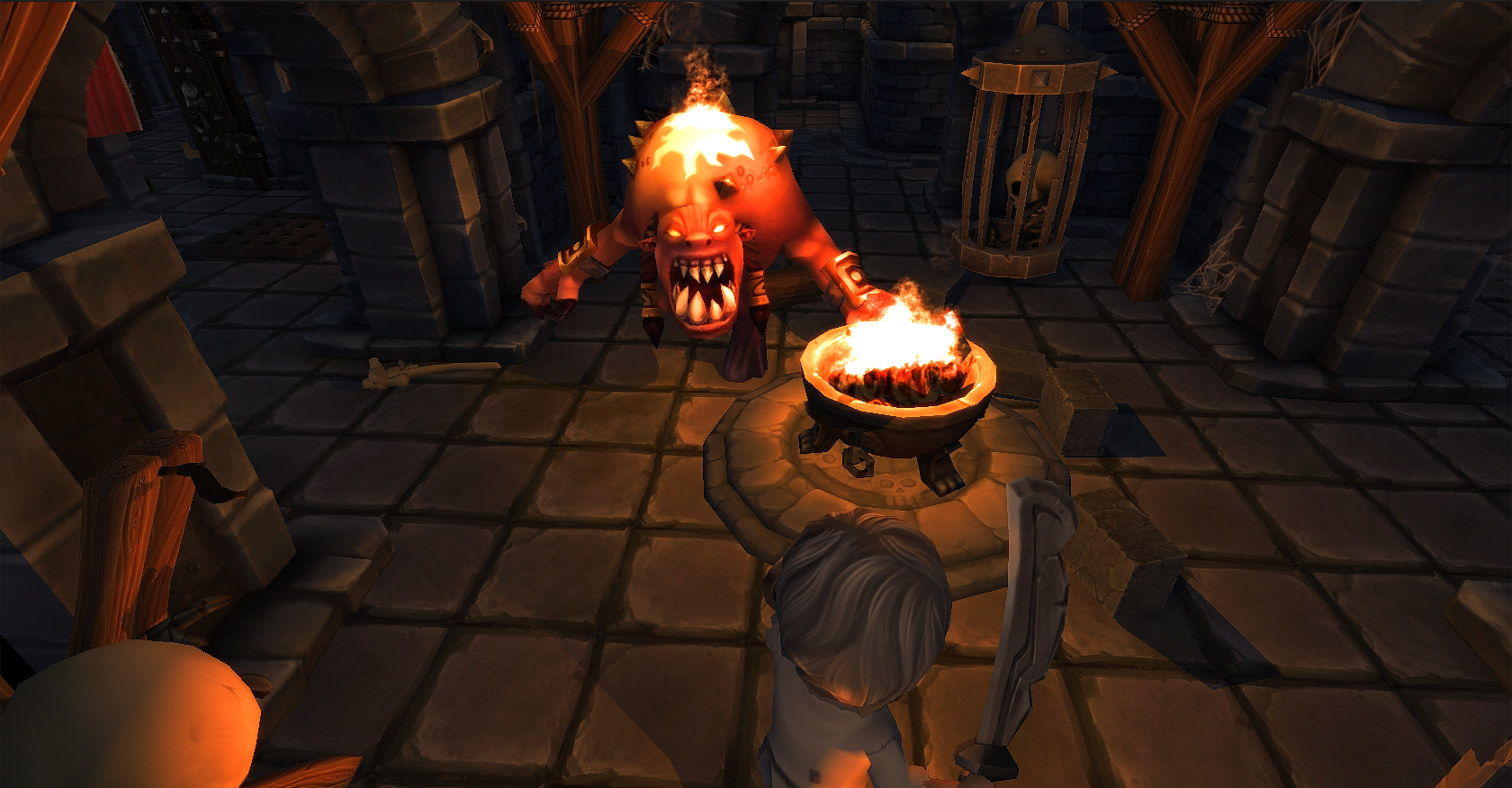 TinyKeep Soundtrack
Here's also a sneak preview of what Will has been working on for the Desolation levels...
I think that just about covers this week! Until next time...
Pre-order TinyKeep now at:
Tinykeep.com
(scheduled for a September 2014 release on Steam)
Keep track of TinyKeep's progress with day to day updates on Twitter: