Ben's Trip to The North
Yesterday and today I've had Ben trek all the way up North from his dungeons in London, and we've been brainstorming, prototyping and finalizing some really exciting stuff for the stat system. We're going to be augmenting the Pocket Inventory with interesting stat relationships, and then there will be a final sprinkling of procedurally generated weapons and items. This broth is looking rather tasty indeed.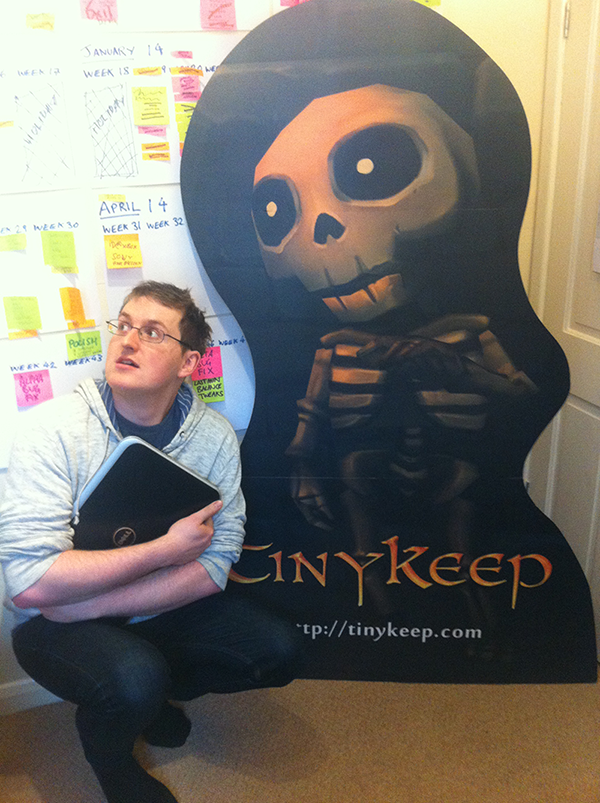 Oh, did I mention we have a lifesize skeleton in the closet?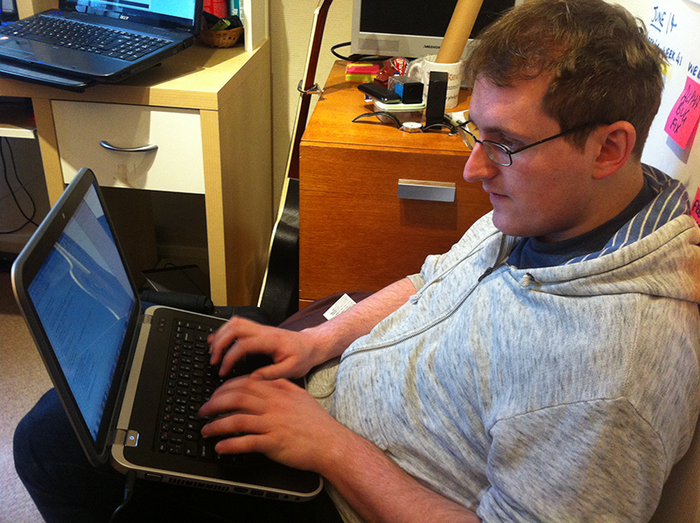 I'm letting Ben out of the dungeon for one day only. He's a good little minion.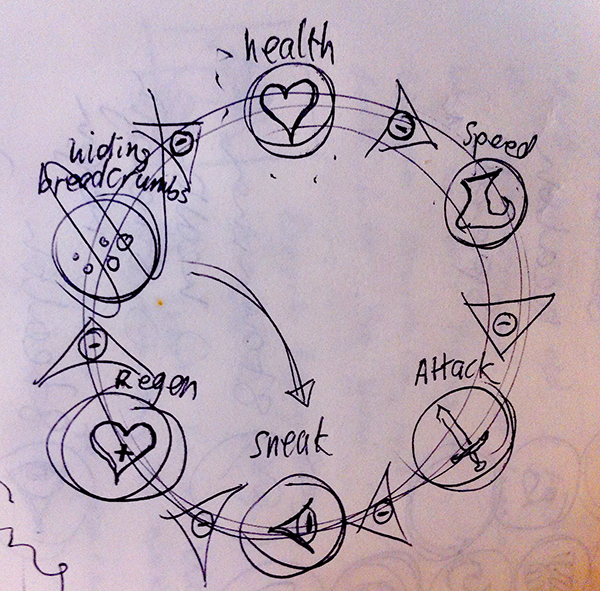 This may or may not be anything related to TinyKeep at all.
Prisoner Names
But enough of that - for this update I want to talk to you about Prisoners. As I mentioned in the last post, you'll have the choice to release these poor souls from their makeshift wooden cells. Some will be eternally grateful and will follow you to the bitter end, while others may attack anyone and everything in their crazed stupor. Ben's come up with the idea with using backer names for flavour - occasionally mixed in with some cheeky nicknames...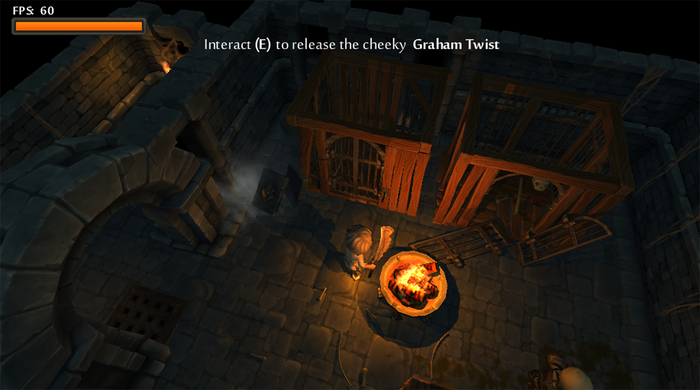 Stay tuned for more news regarding the upcoming demo version that we'll be showcasing at a number of gaming festivals this year!