Milestone #2 Progress
If you cast your mind back to the summer of '13, you may remember a series of AI demonstration videos and prototypes that I created to accompany the Kickstarter campaign. So I've been spending most of this month transferring the original Flash prototype behaviours (breadcrumb navigation, obstacle avoidance etc...) over to the new engine. It's been a blast!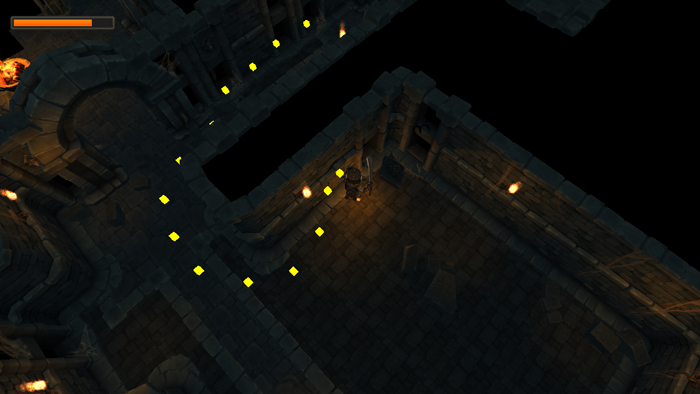 The player leaves a series of temporary breadcrumbs as she explores the dungeon...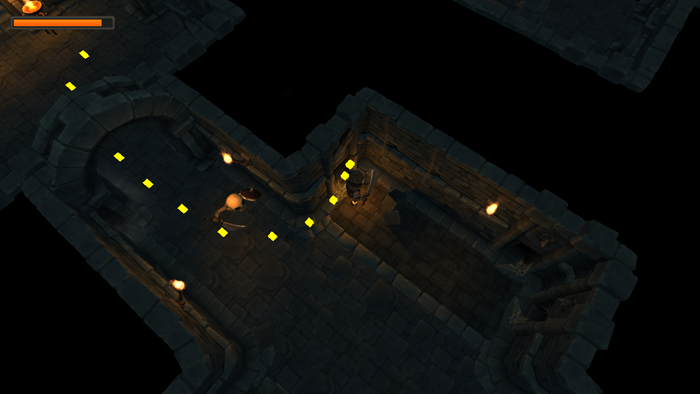 ...allowing mobs to pursue her around corners without direct line of sight
A great way to test individual behaviours and basic combat is to create mini games that focus on one or two very specific core mechanics. This allows testers to focus on these important parts of the game without getting distracted by other unfinished features. This week I built one such test which I'll be sending to the pre-alpha group very soon. I call it The Skeleton Slayer...
A lesser game would say its done and call it a day - after all, mobs chase and fight you, what more do you need in a game like this? But this is TinyKeep, its goal has always been to offer interesting varied monsters with surprising and challenging AI. We're still very passionate about this mission, so over the next few months we'll be making an increased effort to implement and deliver on our promises, and hopefully this will make TinyKeep really stand out from the crowd.
Sound Design
Apart from fleshing out the immersive experience and having nice effects to listen to, sound design is actually extremely important for gameplay. For example, having a well thought out audio cue to notify the player that a skeleton has just been alerted to your presence, or a satisfying shield block sound to accompany the animation and give a sense of weight. All of this is vital to creating a game that feels responsive and real. So given this, I would like to announce a new member of our team...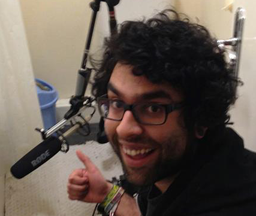 Jey Kazi, based in Greater Manchester is an extremely talented Sound Designer specializing in game audio. He has already helped significantly improve TinyKeep's sound design, and you can hear the result on the most recent video above. Having Jey on board means easing the burden for myself so that I can focus purely on programming tasks and continue doing what I do best.
You can check out Jey's portfolio and showreel on his website Jeykaziaudio.co.uk
TinyKeep will be attending Update!
The Update event/convention is a new showcase of the latest videogames, apps and software from developers across the North West and beyond.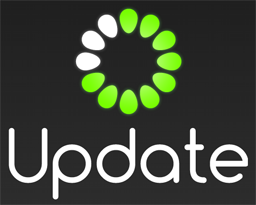 I'm pleased to announce that TinyKeep will be attending Update as an exhibitor! We'll have our own stall and attendees will be able to try out an early version of the game. We plan on having the first part of the Story Mode narrative implemented by then, so this will be very exciting for us as it will be the first time we will showcase our game to wider public and media.
The Update event will be on the 12th April 2014, at The Landing, MediaCity, UK.
Find out more at Updateshow.co.uk
If you are local or from the UK, please come and say hi! The event is free for anyone to attend, and most of the team will also be there to show their faces and represent!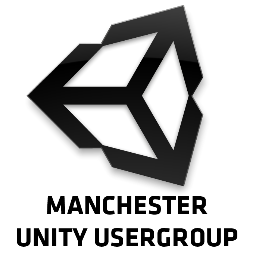 Coming Up...
For any developers that are interested, I'll be presenting a talk for Unity this month on how I implement random dungeon generation in TinyKeep. Tickets are already sold out, but we'll be filming the event and will be posting it online soon after.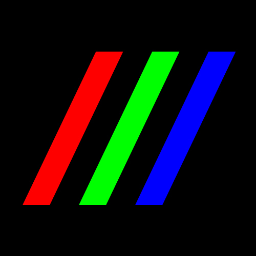 At the end of last year, a games publisher contacted us about an opportunity to work with them. I can't reveal too many details just yet, but I'm currently in the final stages of working out a deal and if it all goes well, can only mean great things for the marketing and distribution of TinyKeep. Watch this space!
Finally, there may be some news coming soon regarding voice acting and a new player character concept. As you know we've been using the Fire Imp and Skeleton Warrior models for way too long, this is soon about to change...