Hyperspace Pinball Testing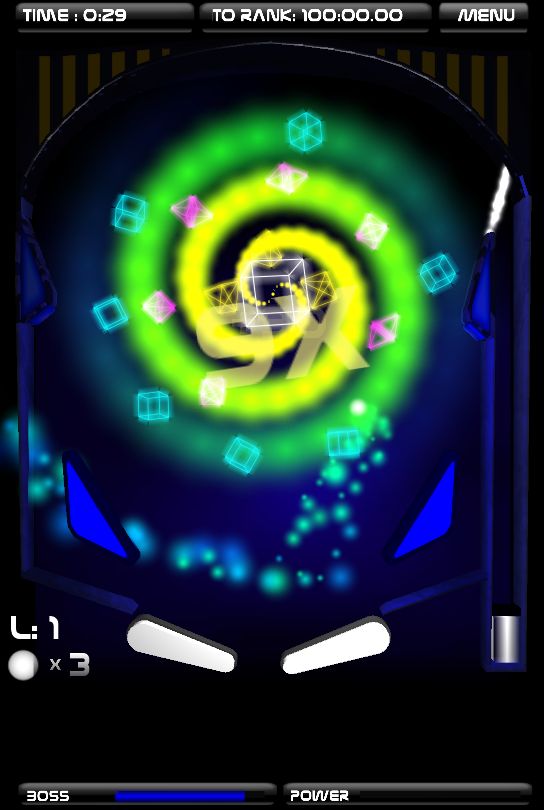 We added a new game form called "Boss Run" where you fight five bosses, one at a time, without interruption. You have a small number of lives, and if you win, your final score is measured by the time it took for you to win. Pictured here is the first level.
Tiltz Deluxe + Tiltz Lite Testing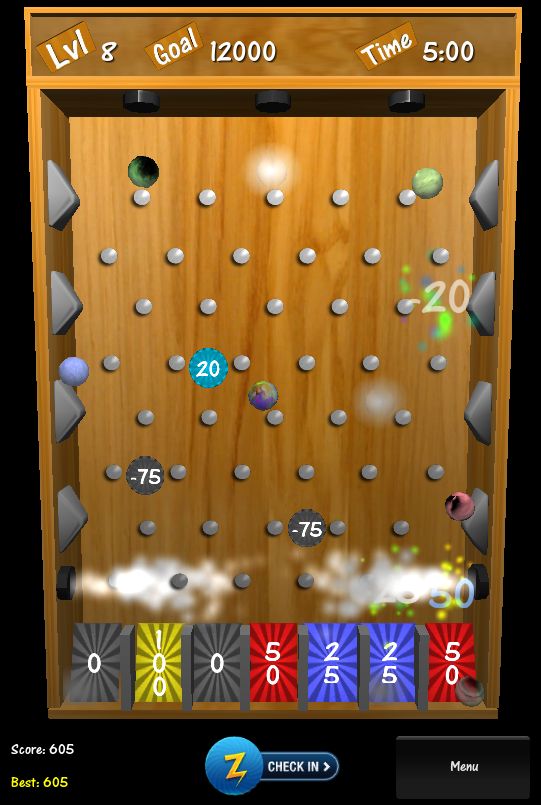 Tiltz Deluxe and Tiltz Lite are both having a new mode of play called the "Funboard". In this mode, you tilt your device to guide the marbles into the point slots. You must accumulate enough points to advance to the next level, or else you lose. With every level comes a new set of obstacles (and bonuses) you must navigate through. Pictured here is level 8.
How to apply to become a beta tester

To sign up to be a Gamieon beta tester, you must have an iPhone 3GS or better, an iPad, or an iPod Touch 4th generation. If you do, just follow these instructions to get started:
Find your device's UDID. To do this, follow the instructions at Innerfence.com . A UDID is a sequence of 40 letters and numbers that helps us uniquely identify your phone.
Send an e-mail to support@gamieon.com with the subject "Beta Testing", and include your name and UDID in the e-mail.