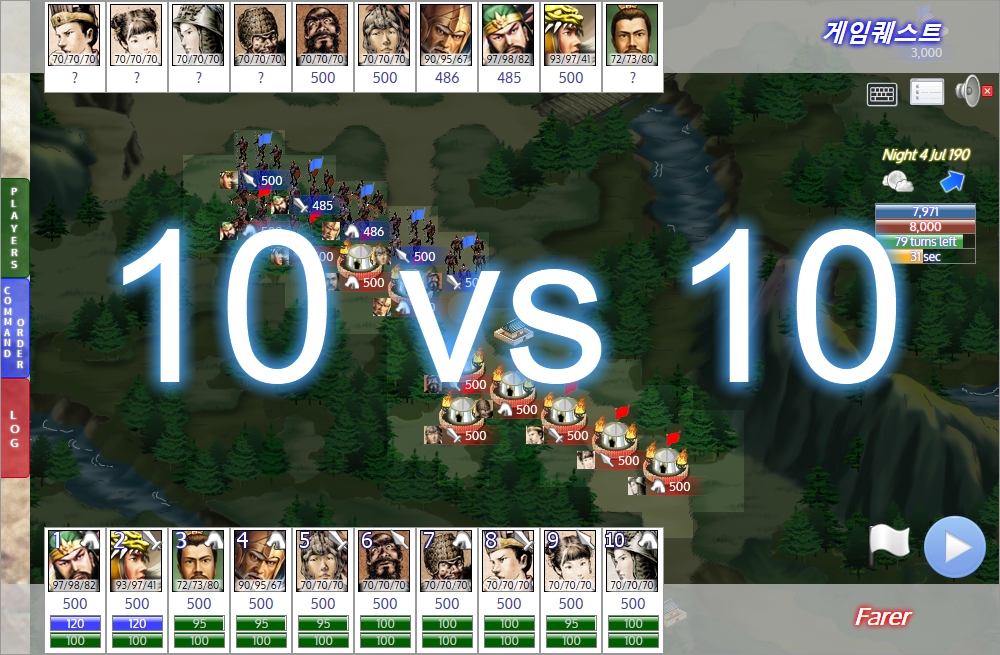 Finally ! 10 vs 10 is unlocked !
You can set your units from 1 to 10.
You can also call your true friends at most 10 including you.
But you must have teamwork to win.
The victory is up to you all like soccer.
If you can handle all your units alone you can do that too.
But you must have Fingers of God.
This is the first pure web game for E-sports in the world.
The closed beta is on progress.
I'm having hard time to open to the public.
If you want to experience new hybrid RTS on any browser just connect and join.
That's all.
Please wait for open beta test.