This is They That Feast - I would describe it as a horror game with Lovecraftian themes. You're lost on a river in the jungles of South America with only a small boat and your wits. Your main goal is simply to find a way out, although very quickly you find that nothing is right about this place.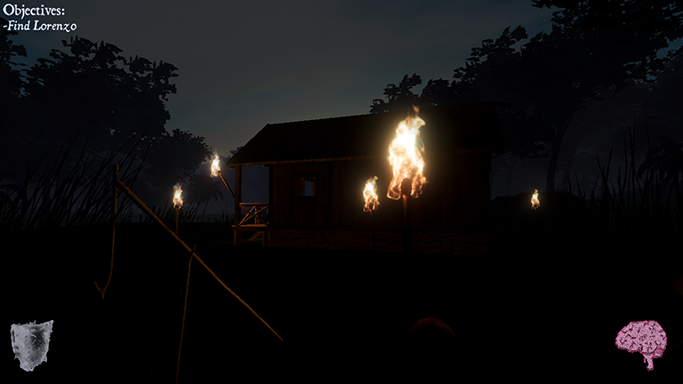 There are enemies seemingly everywhere, but your natural senses may not help you. Though there are ways to augment your perception, if you abuse it your mind will quickly be lost to the Old Ones.
The game is coming out very soon, so keep an eye out for it!