Hello Creators
With our EA Launch on August 28th, we wanted to give you all a heads up about thenew features you can expect to see as we press onwards into the Industrial Age. Many of our changes are centered around increasing efficiency of your Nuggets as they progress from cave people to upstanding citizens of your theocracy! As we approach this new age, nuggets will discover technology to make their lives easier. Or at least some of their lives easier. But definitely will help you! Leave your comment and read more here
Labor Management
A new building that will allow the assignment of nuggets to work shifts so that no building is unmanned at any time.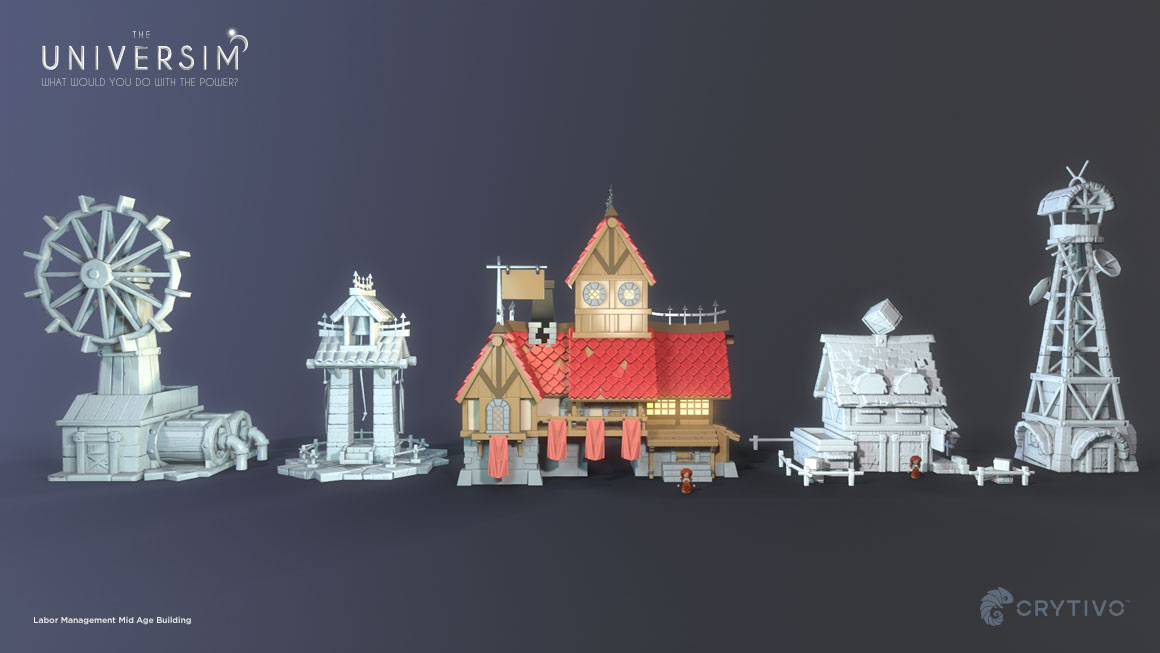 Electricity
A new resource needed to power the lights as your nuggets work the night shift that can be gathered from both renewable and slow sources, and finite but powerful ones, as well as your creatorly powers.
Batteries
With all that electricity, you'll need to store the power somewhere. But watch out, overloading them can be dangerous.