Greetings Creators!
We have a very special announcement for you today. As you know, we have been working on The Universim since June 2014, which means that it has been almost four years since this crazy ride began. While this length of time might seem huge, we are still so proud of how far we've cometo develop such a complex game to the state it's in right now. Given the sheer scope and complexity of the project, we cannot imagine any other team of similar size making the game any faster. We are overjoyed with our progress, and you played a huge role in this. Today, we are happy to announce the release window for The Universim on Steam Early Access. The game will be coming this summer! The exact date will be revealed in a few weeks.
We will do our best to be as transparent as possible with our future fans. We are going to make it very clear that the game is still in ongoing development and there might be a number of bugs and issues hidden in the system. We know that any game not meeting the expectations of perfection might get a little chewed up by the Steam community, so we hope that you will help us deliver our message. The Universim is our baby, and this really feels a lot like we're going to let it out in the world to play in a scary sandbox with a bunch of older kids. We can only hope it's not going to get hurt.
If you would like to help us out, simply spreading the word will be amazing. Ask your friends and family to add The Universim to their Steam Wishlist here, post about it on any forum you think might be interested, and, if you want to go the extra mile, send tips to your favorite news sites and influencers. You've been an incredible part of our community for so long, and we're about to take another huge step together.
So, this was the big announcement. Well, at least it was big enough for us to start biting our nails and shaking a little. The Steam release is such a massive milestone, as it will in turn allow us to get more feedback and improve on all aspects of the game.
Now, let's get to the patch
Wild animal attacks! Nuggets might've gotten away with hunting creatures unscathed in the past, but that's all about to change. If an animal decides that it stands a chance in a fight, it won't run in the direction that your Hunters might be expecting. Roaming wolves may also attack your village during the cold winter months. However, we are not so cruel as to allow these attacks to go unanswered. You can now construct Defense Towers around the perimeter of your civilization. These will ensure that no beast can harm your Nuggets.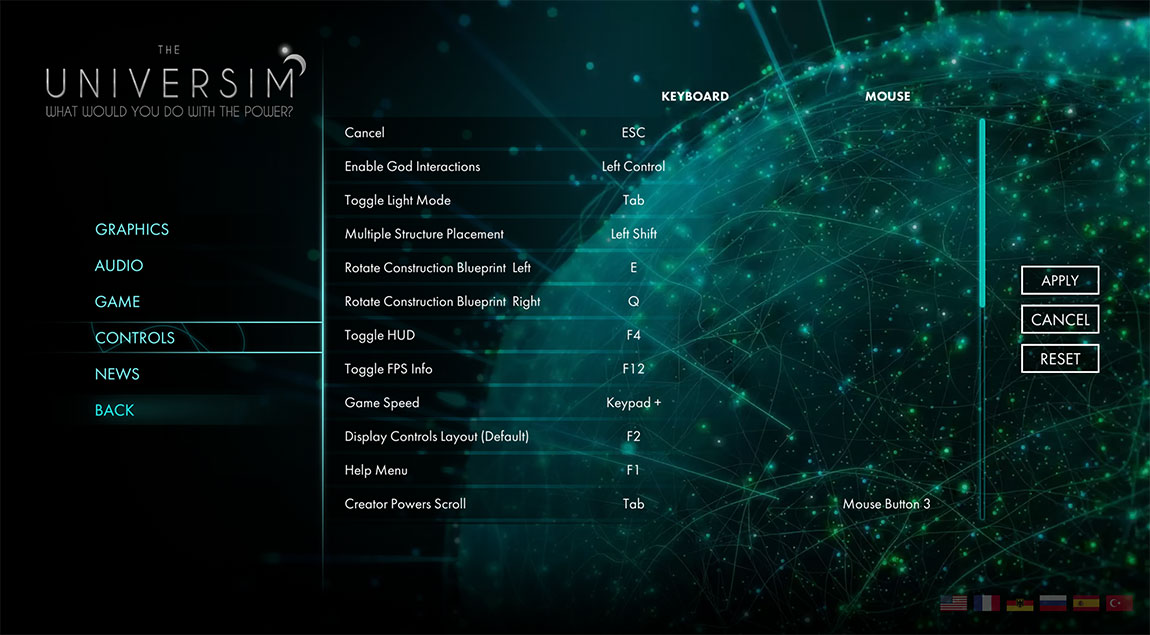 We have also added in the ability to change key bindings.
Yup! You can now adjust keys to your liking. Down with the dictatorship! Who dares force key bindings upon us?Medieval Residential Blocks are a thing! Oh boy, it took us quite a while to get here. We are finally rolling out Medieval Houses. Stock up on some iron. You're going to need it.
Shiny new content
Key Bindings Screen added to Settings - now you can set your own key shortcuts
Defense Towers
Defense Towers interface panel
Medieval Residential Block props, models
Mammoth Trap is now available in Hunters Hut
Residential Blocks
Implemented animal attack event.
Implemented Evolution Tower auto-upgrade (Medieval Era)
Added crossbow accessory (+ arrow)
Explore Crytivo
StoreAstrokill - a modern space shooter - is now available in the Crytivo Store. For a limited time only, you can buy the full game with Crytivo Coins. The amount? Only 4,990 CC. Yep, we're finding more ways to reward you for being a fan. You can expect to see more of these great deals in the future!
The Crytivo Store is a game distribution platform, free from anti-consumer practices such as exploitative launch DLC, microtransactions, and gambling loot boxes. Crytivo believes in fair gaming and rewarding fans for their support.