After all, it's almost finished!
In the last 5 years we've seen a lot of fun, work, polishing, and input from the fans... it's about to end soon. Expect 20 hours of game play, hard fights, items and more items. The Party, the NPCs and the monsters are getting geared up for the upcoming release party and interviews. We all gathered around to make a little video to celebrate with you the end of this adventure.

We started a Steam Greenlight campaign to give all fans of old school anarchic underground indie 2D RPG gaming a voice. Vote if you like to support a hard working, passionate team and want us to continue with creating games for fans.
When can I play it?

We're planning to release the game in the course of the next 2 months, at latest Q3 2015. Stay tuned for updates on twitter, facebook, and IndieDB of course!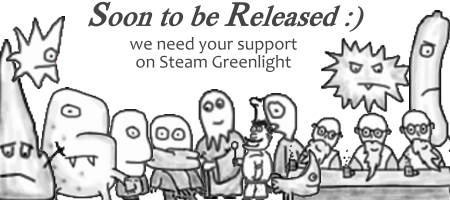 Peace, Captainsoft.